How to Fix Driver_Violation BSOD Error in Windows 10
Jun. 24, 2022 / Updated by Bessie Shaw to Windows 10
Encountering the unexpected Driver_Violation BSOD erroron your Windows 10 computer? No worries. The Driver_Violation error is commonly associated with improper drivers. It's not complicated to fix. Downloading and installing the most compatible drivers could eliminate the Driver_Violation BSOD error in Windows 10.
Method 1. Download Correct Drivers via Device Manager to Fix Driver_Violation BSOD Error in Windows 10
To fix the Driver_Violation BSOD error in Windows 10, you could download the corresponding drivers via Device Manager. Here are steps you need to perform:
Step 1. Press Windows + X to open the Power User menu and choose Device Manager
Step 2. Locate the driver you want to update, right click it and choose Update Driver Software
Step 3. Select Search automatically for updated driver software and Windows will download the available driver update
Step 4. Repeat the above steps to update all drivers
Note: The driver you download via Device Manager is not always the latest version. That being said, it can't guarantee to get rid of your Driver_Violation BSOD error in Windows 10.
Method 2. Update PC Drivers with Driver Talent to Resolve Driver_Violation BSOD Bug in Windows 10
Manually downloading drivers is of low efficiency and pretty time-consuming, alternatively, you could try to use a reliable automatic driver update utility tool like Driver Talent, remarked as the safest and fastest way to update drivers, which could scan out all your problematic drivers in seconds and then automatically download and install the most compatible version with a single click.
Click the button below to free download Driver Talent directly.
Take the following 3 easy steps to download and update right device drivers with Driver Talent to fix the Driver_Violation BSOD error in Windows 10.
1. Scan Your Computer
Run Driver Talent. Make a full computer scan to list all you outdated, corrupted, damaged or missing drivers in seconds.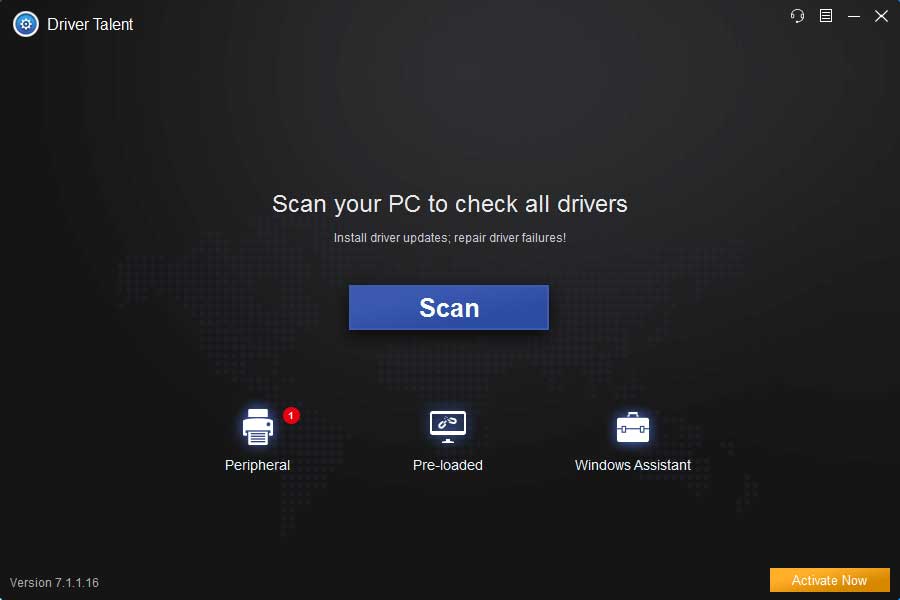 2. Download and Update Device Drivers
Click "Repair" to fix all the detected faulty drivers on your Windows 10 computer instantly. You are also allowed to click "Update" to keep all your drivers up to date. Don't update what ain't broken unless they break other system features.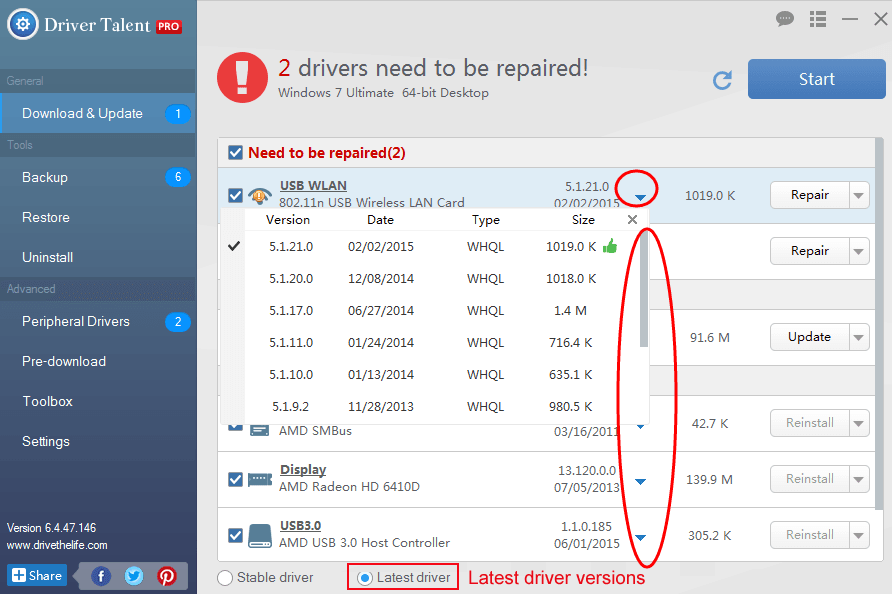 3. Restart Your Computer
Don't forget to restart your computer to make all driver updates take effect.
Note: Bear in mind that back up you drivers with Driver Talent before installing any new drivers in case of driver crashes or further problems.
Aside from driver download and update, Driver Talent comes with other advanced features, such as drivers restore, drivers uninstall, drivers pre-download for another PC, PC Repair (no sound, no video, no Wi-Fi etc.), hardware detection, VR support check and PC speed up, etc.
You may also like to check out:
If you have any additional ideas on how to fix Driver_Violation BSOD error in Windows 10, please reach for the comments section below.
Recommended Download