How to Fix Synaptics Device not found on Windows 10/8.1/8/7/Vista/XP
Jun. 24, 2022 / Updated by Bessie Shaw to Windows Driver Solutions
Synaptics device not found error on Windows 10, Windows 8.1, Windows 8, Windows 7, Windows Vista or Windows XP is not uncommon for laptops users like Asus, Lenovo, HP, Acer etc. The Synaptics device not working or Synaptics pointing device driver not found dilemma can occur for varies reasons.
You may run into the Synaptics devices malfunction in a large after a software update or system upgrade such as upgrading to Windows 10 from Windows 8.1/8/7/Vista/XP, upgrading/formatting the HDD etc. To get the Synaptics device back to work and revive the multiple-touch function, you could take below fixes for reference.
Method1. Uninstall Problematic Synaptics Drivers Completely
To rule out the likelihood that the touchpad is plugged in the wrong place on the MOBO if you are using a USB mouse, you should try to remove it and use the touchpad without plug in.
According to the error reports on Synaptics device not found or Synaptics device not working, an incomplete uninstall of Synaptics device could be the most culprit. Follow below steps to fully remove it.
• Navigate to Device Manager ->Mice and other point devices, locate your Synaptics touchpad device, for example, Synaptics ps/2 port touchpad.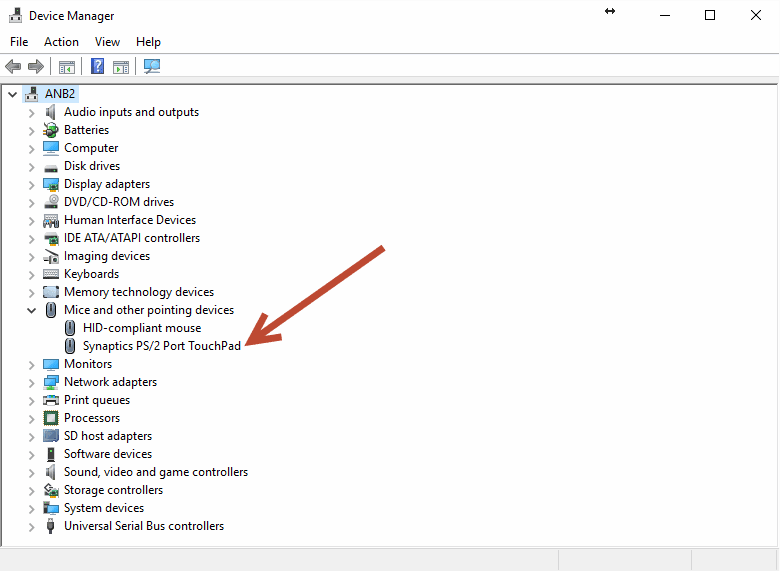 Note: If there is only an ordinary ps/2 mouse under Mice and other point devices, there could be something wrong with the Synaptics touchpad driver. Go to method 2 to get the correct Synaptics touchpad driver.
• Right-click on it to choose Uninstall, and tick the "Delete the driver software for this device" checkbox in the popping up "Confirm Device Uninstall" to fully remove the Synaptics touchpad device.
• Go to Control panel->Programs and Features to uninstall all the software relating to the Synaptics.
• Reinstall back your touchpad driver if you have the downloaded driver file or install it from the offered driver and then make a PC reboot to update changes.
See Also: Top 3 Ways to Uninstall/Remove a Driver on Windows 10/8.1/8/7/XP/Vista
Method 2. Update Synaptics Drivers
Your Synaptics device may not always function smoothly with the latest driver version or an updated Windows operating system. Software compatibility issues could occur between Synaptics devices and hardware or software that you just made some changes on it, which lead to Synaptics devices not found status. Thus if after proceeding above steps, Synaptics settings still does not appear under Mouse properties, you should try the following instructions to update a compatible Synaptics touchpad driver.
• Head over to Device Manager ->Mice and other point devices, expand it to find the Synaptics device.
• Right-click on the device and click "Update Driver Software".
• Choose "Browse my computer for driver software".
• Select "Let me pick from a list of device drivers on my computer".
• Check the option "Show compatible hardware".
• Scroll down to "Synaptics" under "Manufacturer".
• Select the driver under "Model" and click Next.
• Click "Yes" to the "Update Driver Warning" pop-up.
• Reboot your computer to save changes.
If you don't have the downloaded Synaptics device driver's package to install, you might as well turn to a reliable automatic driver updater utility, like Driver Talent, a widely-used driver update tool, which could detect all incorrect device drivers and download the best-matched drivers with one-click in two minutes, save your time and energy. Since the exact version of Synaptics touchpad drivers you need to install may not be available in Synaptics official driver download page or your computer's manufacturer.
Click the Download button below to get Driver Talent instantly.
Take the 3 easy steps to install the right Synaptics touchpad driver for your computer.
Step 1. Identify Incorrect Synaptics Touchpad Driver
Launch Driver Talent to scan for the outdated, missing or broken Windows drivers, it will show you the Synaptics touchpad driver if it is a problematic one.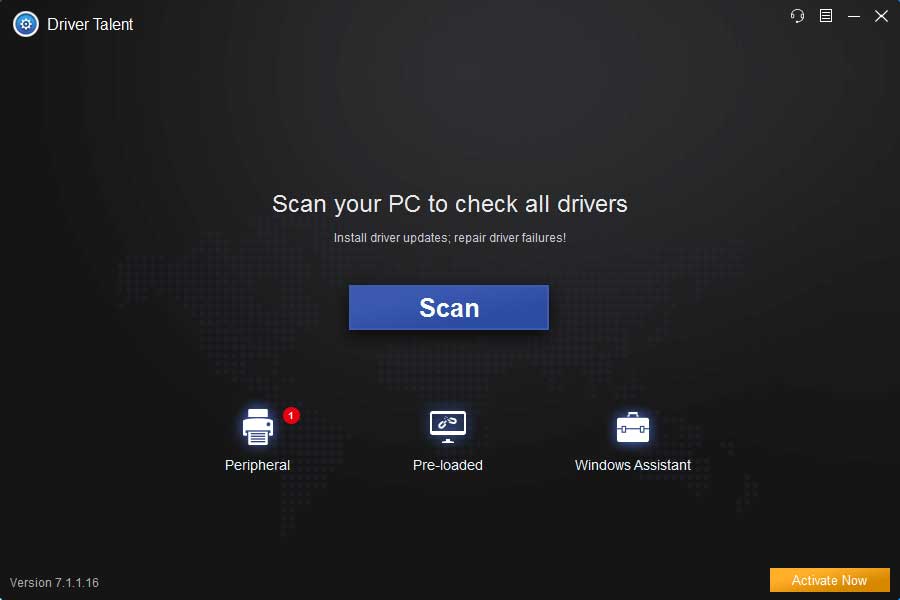 Step 2. Fix Incompatible Synaptics Touchpad Driver
Click "Repair" to fix the Synaptics touchpad driver issue, or you could update it to the latest version by click "Update".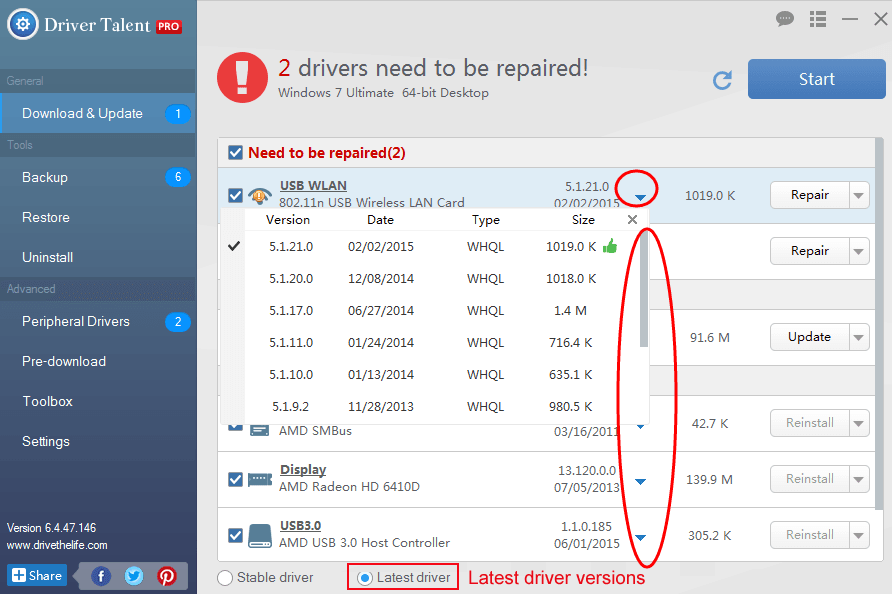 Notes: It is NOT recommended that you update what are not broken. Click "Repair" and you can get the best-matched Synaptics touchpad drivers.
Remember to back up drivers before installing any new drivers in case of driver crashes or you may need to roll back to the previous driver's version in the future.
Step 3. Restart Your PC
Reboot your computer to make the changes take effect.
Method 3. Use System Restore to Fix Synaptics Device not Found Error
System restore allows you to roll back to a specific time that your computer performs normally.
It won't affect any of your documents, images or other personal data, while it removes apps, drivers, and other programs installed after the restore point was made.
You can have a try with system restore to figure out the Synaptics device not found issue.
Hope you can get rid of the Synaptics device not found error on Windows 10, Windows 8.1, Windows 8, Windows 7, Windows Vista or Windows XP with the help of this post. Comment below if you have any questions.
Recommended Download