PC Won't Shut Down or Turn Off? Don't Panic, Here's What to Do
Aug. 01, 2023 / Updated by Eloise to Windows 10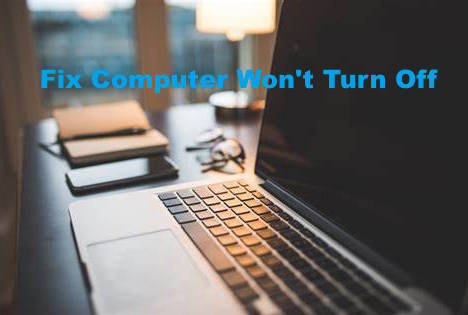 Have you ever encountered a situation where your PC won't shut down or turn off completely, even after you click the Shut down option from the Start menu or press the power button? If yes, these methods below may be able to save you from computer shutting down troubles.
There are several possible reasons why your PC won't turn off properly. Some of them are:
A faulty file system that prevents Windows from closing all the processes and services.

An incompatible Windows update that causes a conflict with the shutdown procedure.

A fast startup feature that enables Windows to resume from a hibernation state instead of a full shutdown.

An unwanted running application that prevents Windows from terminating it.

A corrupted or outdated graphics driver that interferes with the display settings.
Fortunately, there are some easy solutions that you can try to fix this problem:
To solve more shut down issues:
Computers turn off automatically at gaming
Top 7 Ways to Fix Computer Random Shutdown Issue
[Solved] Windows PC Shuts Down When Going to Sleep
1. Turn off the computer in Command Prompt
Step 1: Search cmd in the search box and select Run as administrator to open Administrative Command Prompt.
Step 2: Type shutdown /s /t 00 and press Enter to shut down the computer immediately. You can also specify a different time in seconds after the /t option, such as shutdown /s /t 60 to shut down after one minute.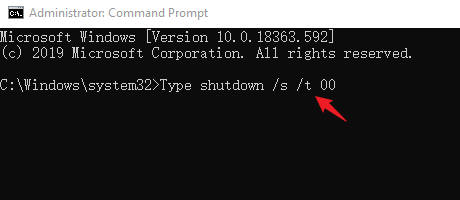 2. Turn off the computer in Run dialog
Step 1: Press the Windows + R to open the Run dialog box.
Step 2: Type shutdown /s /f /t 0 and press OK to shut down the computer immediately.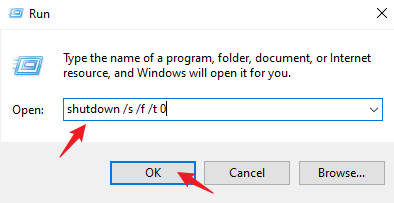 3. Create a Batch file to shut down Windows
Step 1: Open Notepad on your computer.
Step 2: Type shutdown /s /f /t 0 in Notepad to create a command that will shut down the computer immediately.
Step 3: Save the file with a .bat extension, such as shutdown.bat and choose a location to save it.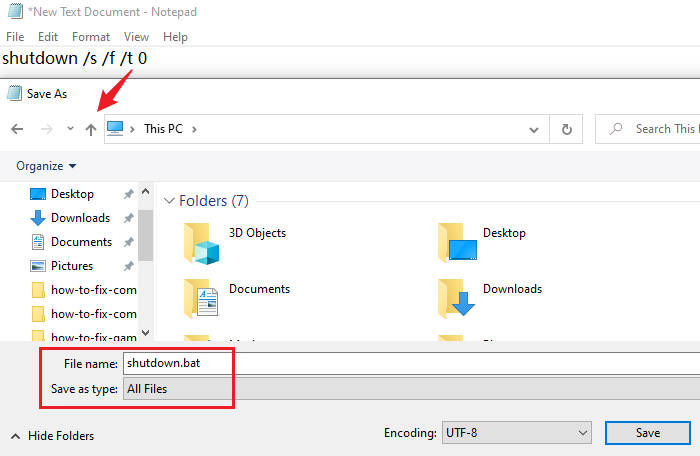 Step 4: Righ-click the newly created bat file and select Run as administrator to execute the command.
4. Disable fast startup
Step 1: Right-click the Start button and select Power Options.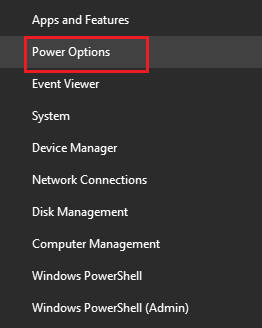 Step 2: Click Additional power settings in Settings window and click Choose what the power buttons do in Control Panel.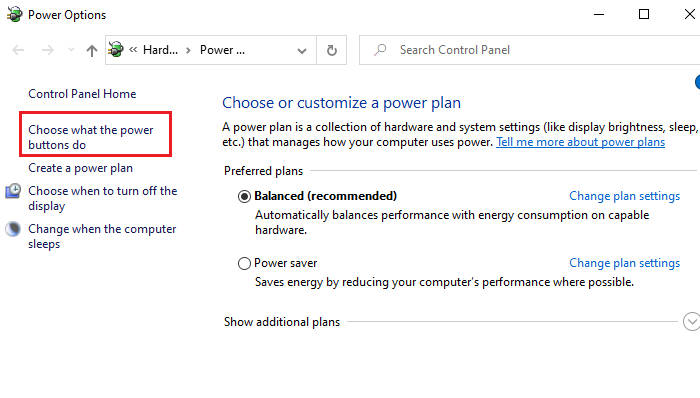 Step 3: Click Change settings that are currently unavailable.

Step 4: Uncheck the box next to Turn on fast startup (recommended) and click Save changes.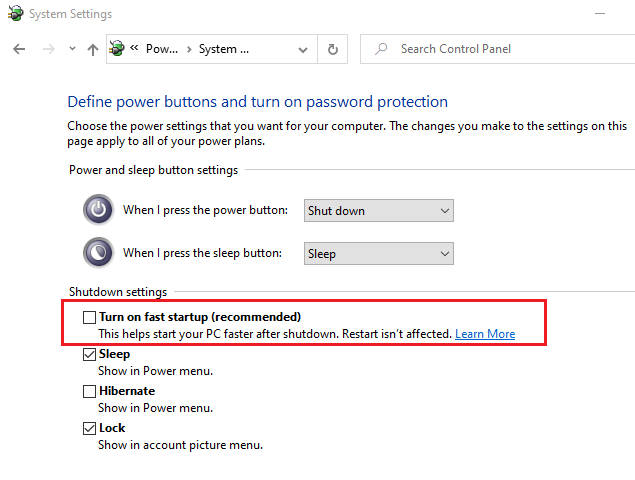 5.Update the PCI device drivers and graphics drivers
The graphics driver may interfere with the display settings and prevent your PC from turning off while the PCI device driver may be corrupted or outdated and cause some hardware-related issues that prevent your PC from shutting down. But if you have to manually update two drivers you're not familiar with, you may be confused, not knowing what driver model to download nor where to go. This is where Driver Talent comes in handy! Driver Talent can scan your system for any driver issues and fix them with one click. It allows to automatically update all sorts of drivers in one click. This tool will find the most suitable drivers for you and all the drivers are from official sources, which saves your effort and ensures security at the same time.
Step 1: Launch Driver Talent and click on the Scan button to start scanning your system for any driver issues.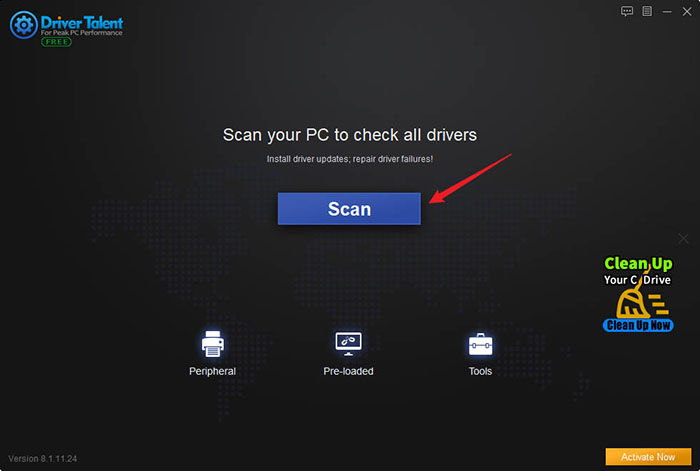 Step 2: To update the PCI device drivers and graphics drivers, you can either click on the Update button next to each driver or click on the Install All button to update all the drivers at once. Driver Talent will automatically download and install the latest versions of the drivers for you.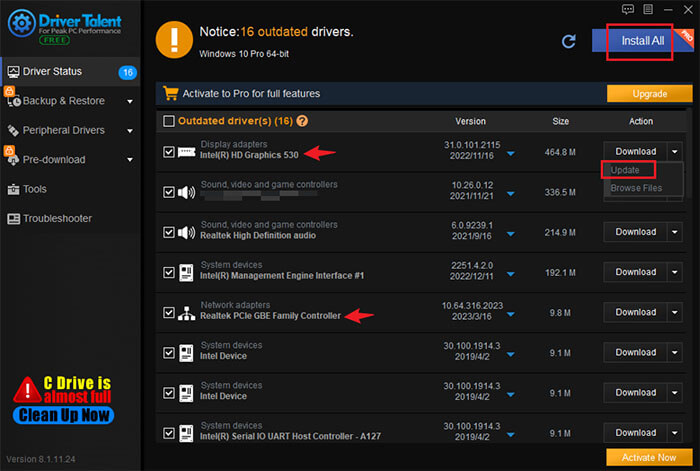 Step 3: Reboot your system after the installation is done.
You may also like
Recommended Download