iPhone Xs, iPhone Xs Max and iPhone XR - Apple's New Products 2018
Jun. 24, 2022 / Updated by Bessie Shaw to News
Apple's annual new launch event of 2018 has been held as scheduled at the Steve Jobs Theater at Apple Park, its Cupertino headquarters in California on September 12th. The brand new iPhone Xs, iPhone Xs Max and iPhone XR were unveiled as expected, together with the Apple Watch Series 4 and several new accessories.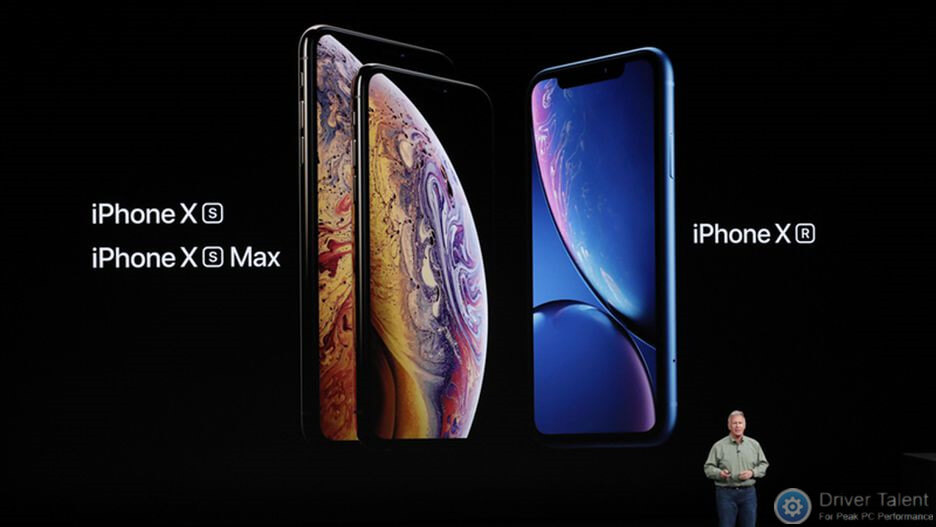 Though the new products unveiled this time failed to impress the world due to the extensive leaks and speculations, they are still getting a lot of attention. Whether you have already known about these new products or not, below are everything Apple announced for your reference. Let's take you through the whole event in a few minutes.
The Preamble of the Event
After an impressive Speed-style video, CEO Tim Cook opened the event with a milestone: Apple is about to ship its two billionth iOS device, dating back to the first iPhone in 2007. Today, it's going to talk about two of its major device lines, starting with the Apple Watch, which is the "No.1" watch in the world according to Cook.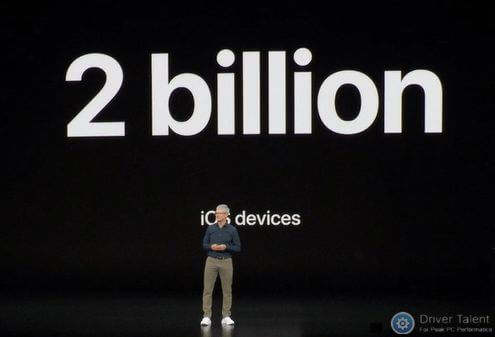 The other device line is the iPhone. No new iPads or Macs are unveiled this time. There are three new iPhone versions introduced: iPhone Xs, iPhone Xs Max and iPhone XR. Let's see what's new in these versions.
iPhone Xs and iPhone Xs Max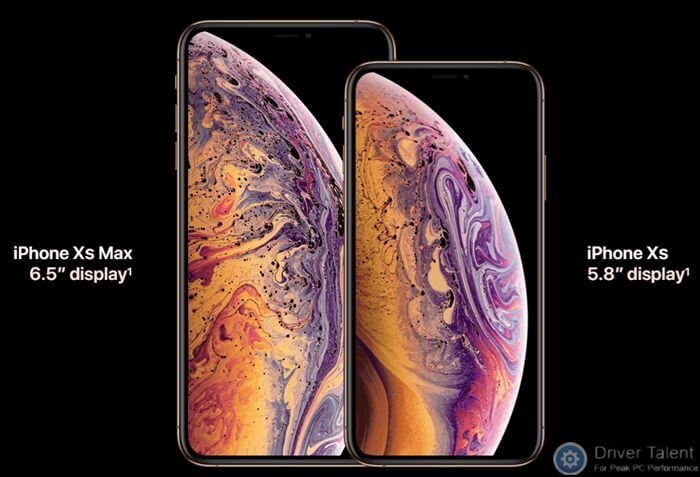 Following the design of the iPhone X, the iPhone Xs and the iPhone Xs Max are very similar to the iPhone X in general looks.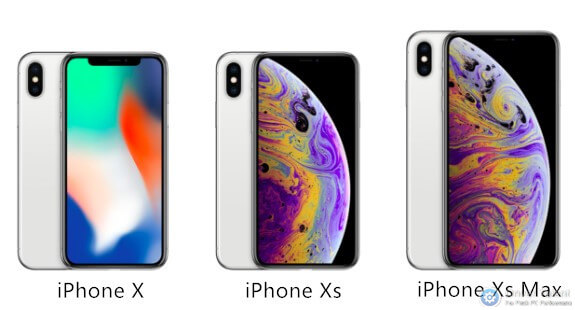 In the past, Apple always released a new iPhone alongside a "Plus" model. But this time, Apple calls it different for the display of Max is bigger than the Plus's. With a 6.5-inch OLED display, the largest display ever on an iPhone, the iPhone Xs Max is a giant. Its price also hits a new high, which starts at $1,099 with the storage of 64 GB. And the price of the iPhone Xs Max with the storage of 512 GB is up to $1,499.
Equipped with a 5.8-inch OLED screen, the iPhone Xs directly replaces the iPhone X in last year at a new price of $999 to start. Below are the main highlights of the iPhone Xs series.
Super Retina Display
The Super Retina all-screen design gives you a large, beautiful canvas for everything you love to do.

Custom-built OLED
The OLED panels in iPhone Xs series allow for an HDR display with the industry's best color accuracy, true blacks, and remarkable brightness and contrast. They're the sharpest displays, with the highest pixel density, on any Apple device.
A New Level of Water Resistance
The most durable glass in a smartphone, sealed and precision-fitted with the surgical-grade stainless steel band, helps create a more water-resistant enclosure — up to 2 meters for 30 minutes. The iPhone Xs even resists spills from coffee, tea, soda, and more.
Advanced Face ID
Security is simple when your face is your password. You can unlock your iPhone, log in to apps, and pay for things with a glance. It's the most secure facial authentication ever in a smartphone. And now it's even faster.
Intelligent A12 Bionic Chip
This is the smartest, most powerful chip in a smartphone. With the next-generation Apple-designed Neural Engine, the A12 Bionic chip delivers incredible performance and amazing augmented reality experiences. It makes the iPhone more powerful than ever.
Breakthrough Dual-camera System
The world's most popular camera is defining a new era of photography. An innovative sensor working with the ISP and Neural Engine helps you create photos like never before.
Both the iPhone Xs and the iPhone Xs Max are available in three colors: gold, silver, and space gray. And there are three storage options for each: 64 GB, 256 GB, and 512 GB. They can be preordered on Friday, September 14th and will be shipped on September 21th.
iPhone XR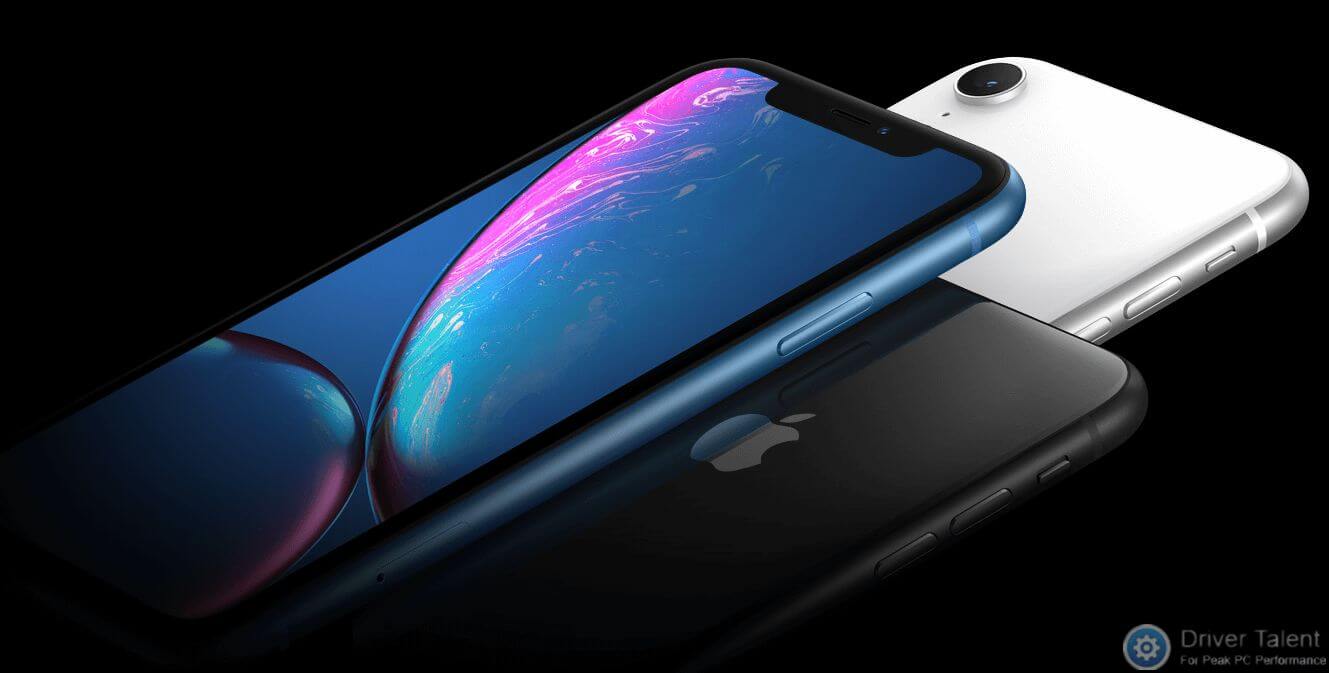 Do you remember the iPhone 5C, which uses slightly less expensive materials to produce a low-cost and colorful version of the iPhone 5S? The iPhone XR is kind of that.
With the 6.1-inch all-new Liquid Retina display - the most advanced LCD in the industry, even faster Face ID, the smartest, most powerful A12 Bionic chip, and a breakthrough camera system, the iPhone XR is brilliant in every way.
Coming in at $749 to start, the iPhone XR will be available for preorder on October 19th and will be shipped a week later.
Important Tips for iPhone Xs, iPhone Xs Max and iPhone XR
Last but not least, there are still two important things you need to pay attention to before using your new iPhones. They are the USB connection issue and iOS files issue. Below are some tips to help you get rid of these issues.
How to Connect the iPhone to Windows 10, 8, 8.1, 7, XP and Vista?
USB drivers are essential to allow your Windows computer to detect your new iPhones. If your computer fails to recognize your iPhone Xs, iPhone Xs Max or iPhone XR, you need to reinstall the USB drivers. Driver Talent can help you do this quickly. It will download and install the best-matched USB drivers for your new iPhones. Click on the Download Now button below to get it directly if you encounter the USB connection issue with your new iPhones.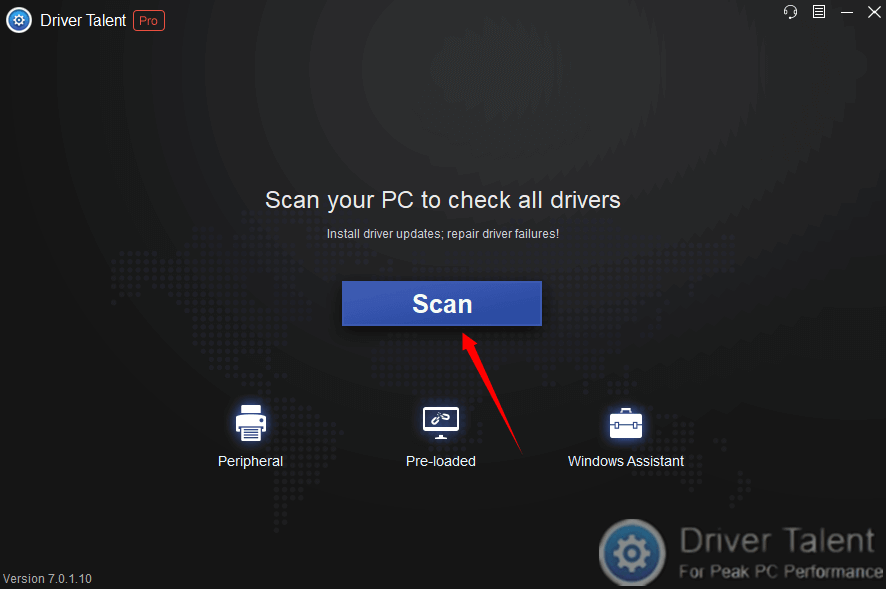 How to Manage iOS Files?
Nowadays, it's very common to transfer files between the iPhone and our computers. In most cases, we may choose to use iTunes for iOS files management. But it is complicated and time-consuming. What's more, the "iTunes has stopped working" error message often pops up. Therefore, you'd better choose a professional iOS file manager to help you. AirTrans can be a good choice.
Recommended Download