Solved: iPhone Not Recognized by Windows 10 or iTunes
Jun. 24, 2022 / Updated by Helia to Windows 10
iPhone not recognized by Windows 10 or iTunes is the issue that Windows users complained about recently. Complaints or requests like "Asus laptop won't recognize iPhone", "computer running Widnows 10 won't recognize iPhone", "how to download iPhone USB driver for HP", etc. are common after the Windows 10 upgrade and the launch of iPhone 7.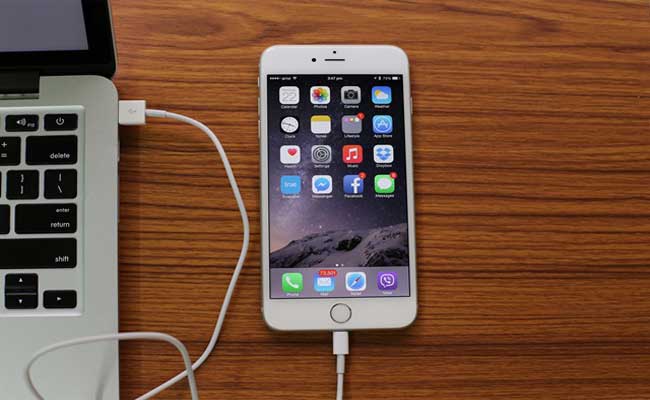 In this case, you fail to see your iPhone, iPad, iPod, etc. showing up on the screen when you connect the apple mobile device via USB cable to a Windows 10 computer. If there's no Apple Mobile Device USB driver or no iPhone icon appearing, your iPhone is not recognized by Windows successfully.
How to Fix iPhone Not Recognized by Windows 10 or iTunes
Many factors can result in this problem and here we've had some tips for you to solve iPhone not detected on Windows 10.
Solution 1: Check Hardware Related to the Recognition Issue
Sometimes, it may be the problem of the Apple mobile device, the computer or other related hardware, so you can do the following to see if the recognition issue is caused by the hardware.
1. Restart your iPhone and computer, and then reconnect both devices and see if the issue recurs.
2. Connect iPhone to another computer. If this does not work, it might be the problem of your iPhone.
3. Use the original USB cable as possible as you can, because some other USB cables only work for powering.
4. Try a different USB port to see if this solves iPhone not recognized issue. The USB ports on the back of the desktop may work properly. Also pay attention to the type of ports, especially the USB Type-C port or the Thunderbolt port, which is featured rarely on most of the PCs.
Solution 2: Check iPhone USB Driver
Usually, when a mobile device is connected to a computer via USB, the PC will recognize the device by automatically installing MTP USB driver or Apple Mobile Device USB driver. If all the hardware can work properly but the iPhone not recognized by Windows 10 issue still persists, something may be wrong with the iPhone USB driver or Apple mobile device driver.
Read More:Top 5 Ways to Fix MTP Connection Problem on Windows 10
Missing, corrupted or incorrectly configured iPhone USB driver on Windows 10 can result in iPhone like iPhone 7 not recognized. Besides, faulty drivers will also cause system problems like INACCESSIBLE_BOOT_DEVICE on Windows, mouse and keyboard not working, ghost touch screen, etc. So it is important to reinstall the iPhone USB driver if Windows fails to provide it automatically.
Step 1: Check iPhone USB Driver in Device Manager
1. Connect you iPhone to the computer.
2. Launch the Device Manager by using Windows shortcut keysWin + Pause.
3. Expand Universal Serial Bus controllers entry and see if Apple Mobile Device USB Driver is listed. Or expand Other Devices entry to check the Unknown device.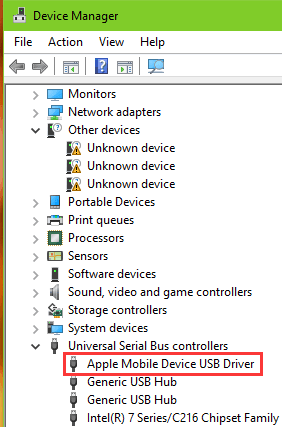 Read More:Thunderbolt Drivers Download and Update for Windows
USB Type-C Drivers Download and Update for Windows OS
Step 2: Reinstall the Driver
If there's no Apple Mobile Device USB driver or there's a yellow sign beside the device name, you need to download and install the driver manually.
Note: There are some changes to driver install on Windows 10 anniversary (version 1607), which won't allow you to install drivers manually. For more information, see Fix: Driver Signature Issue on Windows 10 Anniversary.
Instead of downloading drivers manually, you can use Driver Talent to download and install iPhone USB driver in one click, which is a professional driver troubleshooter. Click the button to get one directly.
After the installation, do remember to restart the PC. Now connect the iOS device again to see if it can be detected successfully.
Solution 3: Restart the Apple Mobile Device Service
You can also try to restart the Apple Mobile Device Service to resolve iPhone not detected by Windows or iTunes.
1. Launch the Start Menu and select Windows Administrative Tools, and then select Services.
2. Locate and double click the Apple Mobile Device Service (or Apple Mobile Device).
3. Set Startup type as Automatic.
4. Click Stop to end the service and then click Start to enable it again.
5. Click Apply and OK. Then Reboot and reconnect your iPhone to the PC.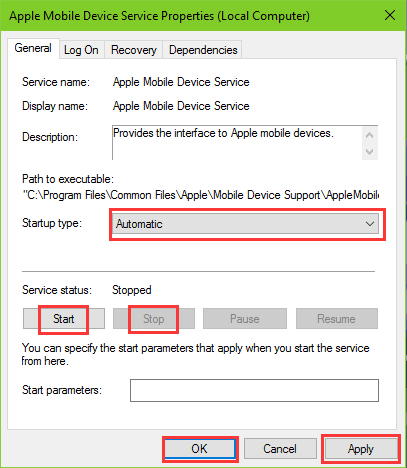 Solution 4: Reinstall iTunes to Fix the Problem
If solution 3 does not work or if the iPhone is detected by Windows 10 but fails to be recognized by iTunes, you need to reinstall the program and fix iPhone not recognized issue. Here are the steps:
1. Right click the Start Menu and select Programs and Features.
2. To perform a clean uninstall, select programs listed below and click Uninstall.
iTunes

QuickTime

Apple Software Update

Apple Mobile Device Support

Bonjour

Apple Application Support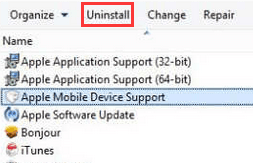 3. Restart the computer and then go to Apple.com to download and install the latest iTunes.
When finishing the steps, connect your iPhone to the PC. Make sure you receive the notification "Trust This Computer?" on your iPhone and tap on "Trust". This means the Apple mobile device has been detected.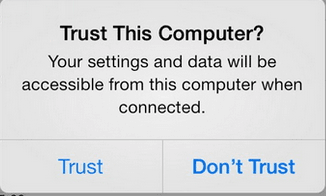 Read More:How to Fix Computer Won't Recognize Hardware and Devices
Important Tips for iPhone 6S, 6S Plus, iPad Pro and iPad mini 4
SteamVR Error: HTC Vive USB Errors and Troubleshooting
How to Connect Amazon Kindle Oasis USB to Windows 10
Android Qualcomm HSUSB Drivers Download for Windows
Hope this post can be a reference for you to fix iPhone not recognized by Windows 10 or iTuens. Thank you for visiting this page. If you find this article useful, please share it with your friends. Or if you have any other questions, comment below to let us know.
Recommended Download