Thunderbolt Drivers Download and Update for Windows
Jun. 24, 2022 / Updated by Helia to Windows Driver Solutions
Thunderbolt ports are featured by laptops like HP Spectre 13, Lenovo W540, Acer Aspire S5, Asus G501, etc. But if the computers run without Thunderbolt drivers, other peripheral devices will never connect to such machines supporting Thunderbolt connection via the Thunderbolt port.
What Is Thunderbolt Port and Thunderbolt Driver
Thunderbolt, first launched in 2011, is the high-speed external I/O technology developed by Intel and Apple. Top-notch brand laptops or other devices will all feature Thunderbolt 3 this year, which uses USB Type-C connector at speeds up to 40 Gbps.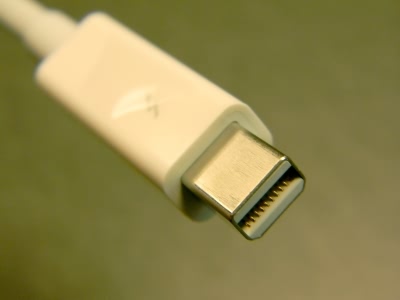 Thunderbolt driver is the file used by Windows PC so that you may use the hardware which the file refers to. Laptops with Thunderbolt ports should run with the Thunderbolt drivers while connecting to or supplying power to other devices.
For example, if you want to enjoy the latest games at higher settings, you may consider an external graphics device, like AMD Radeon graphics, with the Thunderbolt cable. But when you connect it to a PC without the Thunderbolt driver, problems such as computer not recognize hardware or device, display driver stopped responding, blue screen of death, etc. may occur out of your surprise.
Read More: How to Fix AMD Radeon Graphics Not Showing on Windows 10
How to Download Thunderbolt Drivers
There are 3 methods to download and update Thunderbolt drivers for your Thunderbolt PCs, such as HP Thunderbolt drivers, Dell Thunderbolt drivers, Lenovo Thunderbolt drivers, etc.
Method 1: Download Thunderbolt Drivers from Intel Official Site
You could find the Thunderbolt drivers on the Intel support page. Intel provides PC users with the latest Thunderbolt drivers adapting to most of the Windows OS in different system types.
Step 1: Search the Driver
Type the keyword, for example, Intel Thunderbolt, and then press the key Enter.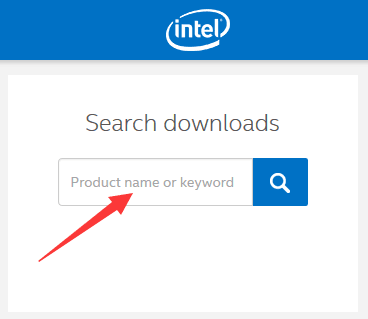 Step 2: Download the Driver
Choose the Thunderbolt driver you need and click the link.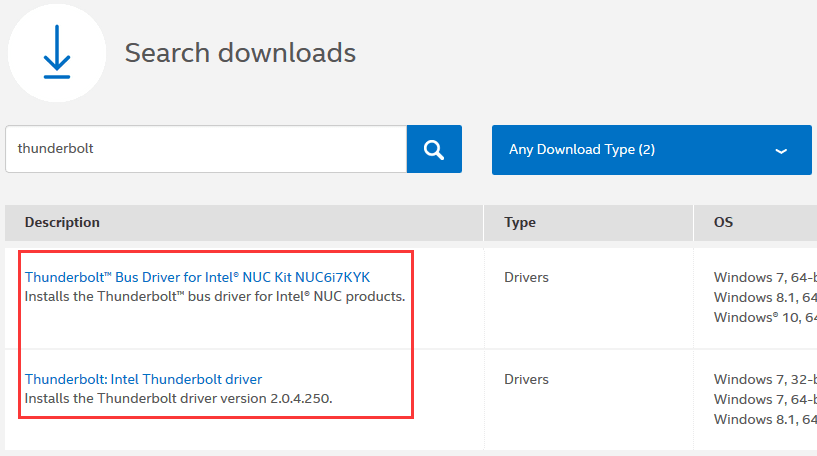 Step 3: Save the Driver File onto Your PC
Save the file in ZIP format onto your computer and do memorize the situation where you store the driver in order for its installation later.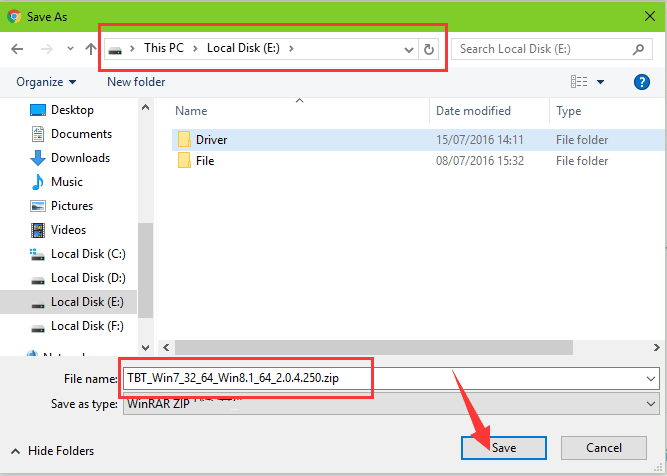 After the download, you could install the driver manually.
Method 2: Download Thunderbolt Drivers from the PC Brand Website
Thunderbolt 2 has begun to pop up on laptops one after another from Lenovo, HP and other brands since 2013, though manufactures on the PC side adopt the port slowly. You could definitely download the Thunderbolt drivers from the websites of the PC brands.
Below is a screenshoot of Lenovo Thinkpad W540 Thunderbolt driver download page.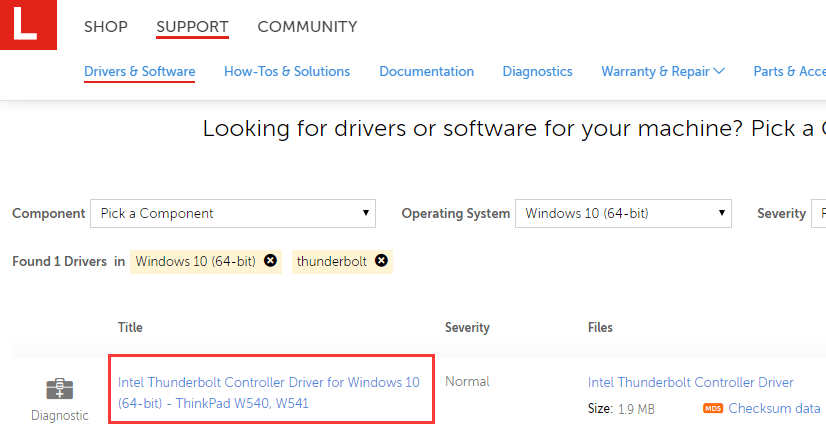 Method 3: Download and Update Thunderbolt Drivers Automatically
If you could not find the driver from the websites, or you want to save the time and headaches from download Thunderbolt drivers manually, assigning the work to a driver manager, Driver Talent, is a good idea. Driver Talent can help to download the drivers automatically and update them regularly. You could click the button or the link to get it directly.
Follow the steps below to download the driver and make your PC run in a Thunderbolt speed.
Step 1: Scan Your Computer
Any missing or outdated Thunderbolt drivers will be detected by Driver Talent in just one-click of the mouse.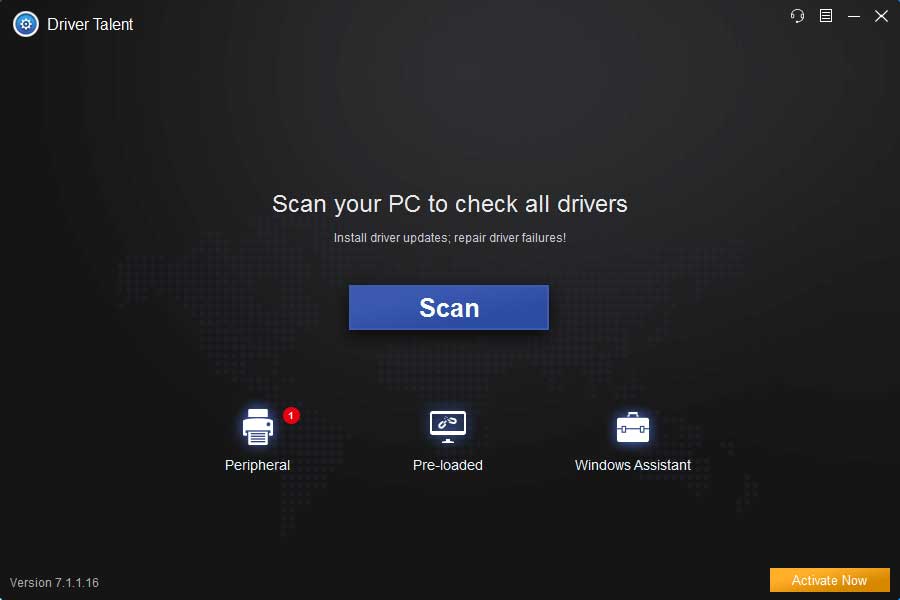 Step 2: Download the Drivers
Click "Update" or "Repair" to download and install the drivers you need.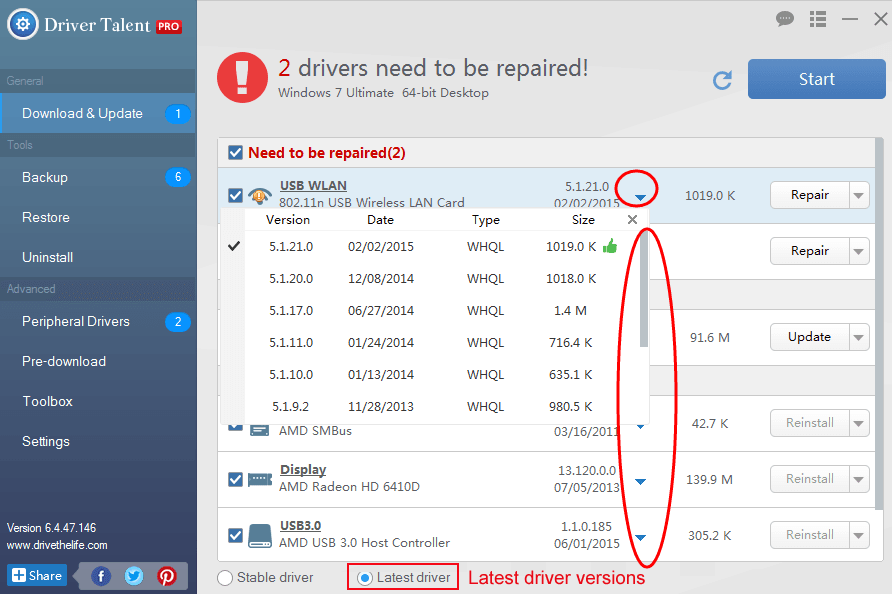 Step 3: Restart the PC
To make all the newly installed drivers take effect, you need to restart the computer.
In addition, you could also back up Thunderbolt drivers or create a system restore point in case any system issues happen.
Read More:
If this article is helpful to you, share it to your social platform please. If you ran into any questions about Thunderbolt drivers download and update, please leave comments below to let us know or click the LEFT MENU on this page for more help. Any other driver issues, please see Windows Driver Solutions on this site.
Recommended Download