How to Migrate or Transfer Windows 10 OS from HDD to SSD
Jun. 24, 2022 / Updated by Bessie Shaw to Windows 10
As you may know, the Windows 10 booting time on an SSD (Solid State Drive) is much shorter than on a traditional HDD. Do you have slow boot time issue on Windows 10 with a HDD? If yes, you could try an SSD. To save time, you could directly migrate or transfer Windows 10 OS from a HDD to an SSD.
Two Solutions to Migrate Windows 10 System from HDD to SSD
Transferring the Windows 10 system data from your traditional HDD to an SDD can also improve the overall system performance. There are two methods for you to move Windows 10 system from a HDD to a new SDD.
No matter you choose which method, remember to backup your personal data, such as music files, movies, photos, documents, etc. before you transfer or clone the Windows 10 system to a SSD from your regular HDD.
Solution 1. Perform a Clean Install of Windows 10 on SSD
The easiest method to migrate Windows 10 to SSD is performing a clean install of Windows 10 on your SSD. But a clean install will wipe out all your data, including programs, drivers, music files, etc. But it will take much more time to install the programs and drivers than transferring the Windows 10 from HDD to SSD.
Note: You need to format your system partition on your HDD before installing a fresh copy of Windows 10 on a new SSD, which is different from installing it on a HDD.
Solution 2. Clone Windows 10 System from HDDto SSD without Reinstalling
To save time, you could utilize the EaseUS Todo Backup tool, a system backup and disk clone software, to clone or copy your installed Windows 10 system, programs and their data from your current HDD to a new SSD without reinstalling Windows 10 and programs.
Note: Before cloning Windows 10 to SSD, it is recommended to backup all non-system files you want to save and then delete them to make sure your current system partition is smaller than the SSD.
Take the following steps to migrate Windows 10 OS from HDD to SSD.
Step 1. Run EaseUS Todo backup and select Clone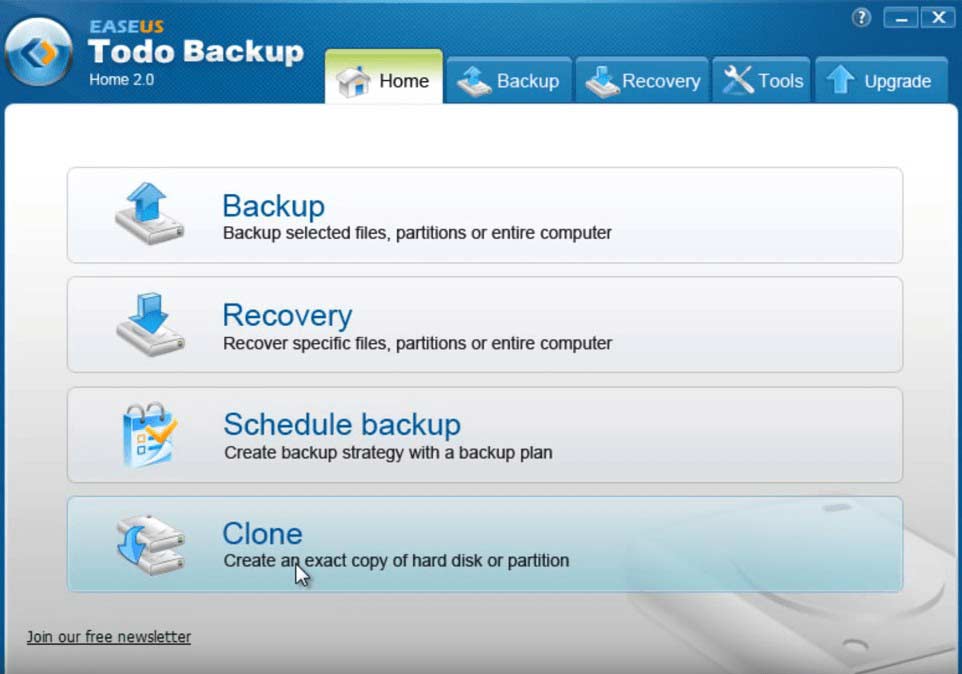 Step 2. Click Disk Clone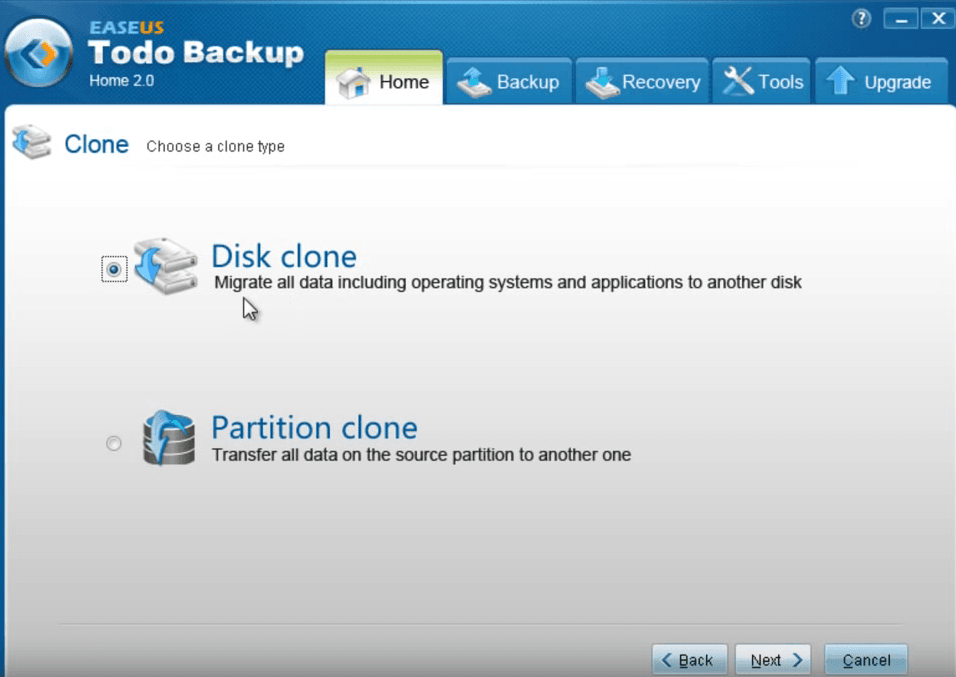 Step 3. Select the HDD with installed Windows 10 you want to clone as the source disk, and then select the SSD that you want to clone to as the destination disk
Step 4. Tick the Optimize for SSD option box to ensure the partition is correctly formatted for your SSD
Step 5. Click Next
Step 6. EaseUS Todo backup will start copying your Windows 10 system and programs and other data on your HDD to the SDD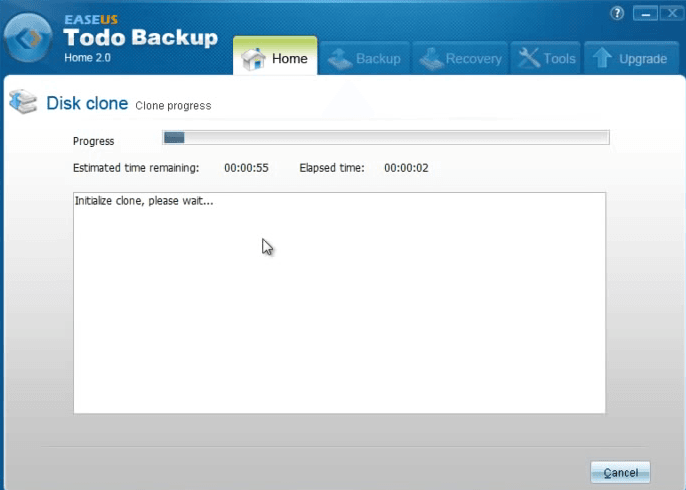 Step 7. Check the Shut down the computer check boxwhen it is finished
Once the cloning operation is completed, your Windows 10 OS has been successfully migrated to the SSD. The next process is to format the HDD partition with Windows 10 on it. Here's how to.
Step 1. Open This Computer
Step 2. Locate your system drive and right-click on it
Step 3. Select Format
Step 4. The formatting process will be executed automatically
Windows 10 Drivers Download and Update
After migrating the Windows 10 OS to SSD, if there are outdated, corrupted, broken or missing Windows 10 drivers, you need to download and install the appropriate ones to make your hardware devices work properly. You could try a professional and widely-used Windows 10 drivers download and update utility – Drive Talent. With Driver Talent, you could successfully download and install the exact Windows 10 drivers in just a few minutes.
Click the button below to free download Driver Talent.
Follow the step-by-step guide to use Driver Talent to download the right Windows 10 drivers for your desktop or laptop.
1. Identify Your Driver Issues
Launch Driver Talent. Make a free scan to identify your Windows 10 driver issues.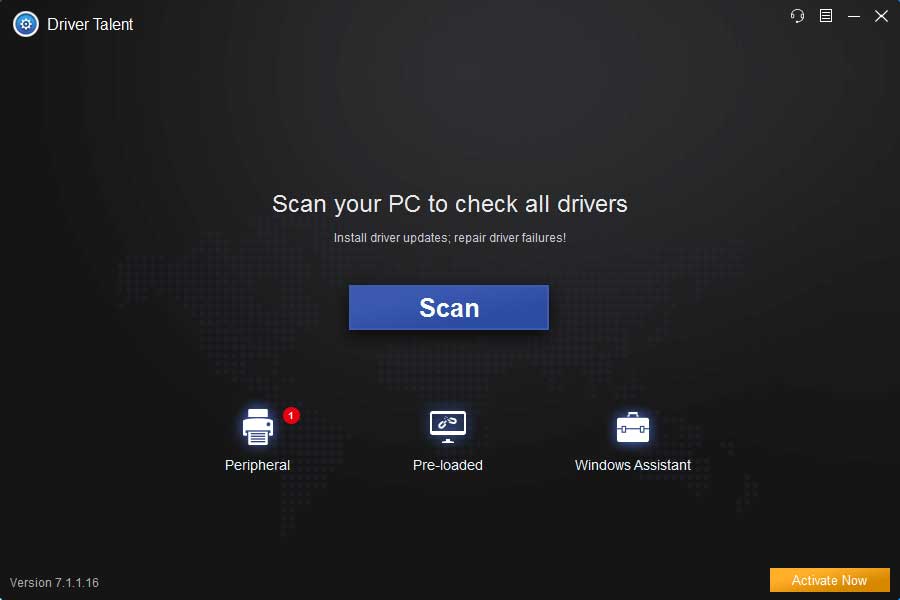 2. Install and Update Windows 10 Drivers
There are 2 options for you to deal with your problematic drivers. One-click "Repair" to fix those corrupted, broken or missing Windows drivers. You are also allowed to click "Update" to keep your drivers up-to-date. But it is recommended Don't fix what ain't broken.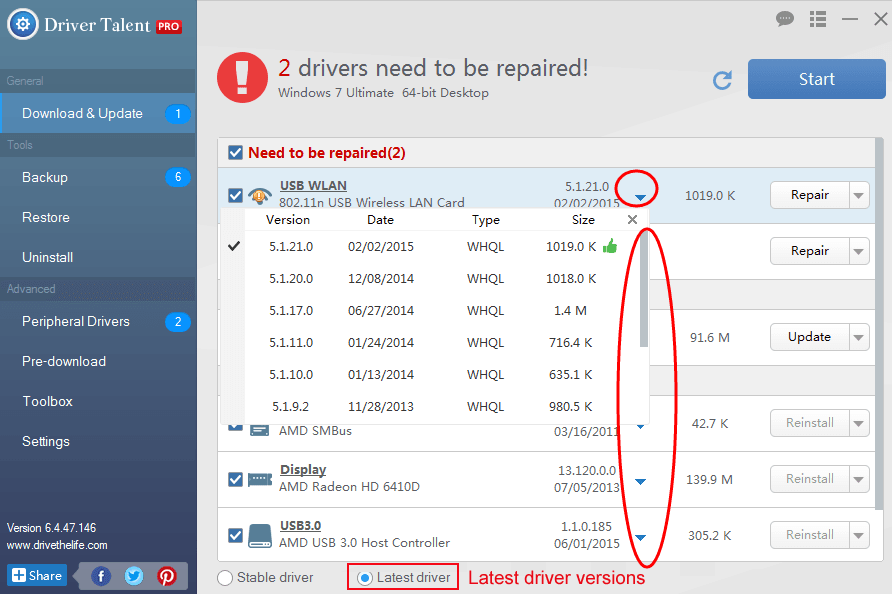 3. Make a PC Reboot
After installing the drivers, restart your Windows to make all changes take effect.
Note: Driver Talent provides more advanced features like driver backups, driver restores and system restore and a whole lot more.
If you run into problems during the migrating Windows 10 from a HDD to an SSD, please leave your comments below this post for further assistance.
Recommended Download