[Resolved] Windows is Still Setting Up the Class Configuration for This Device
Jun. 28, 2019 / Updated by Bessie Shaw to Windows Driver Solutions
My computer was working fine with internet access, while updating the network drivers I got disconnected from my home WiFi. And the update failed in the end. I know people talked about this and found that they had third party VPN running but I don't find any VPN running. The device has the error code "Windows is still setting up the class configuration for this device. (Code 56)", and the device is Qualcomm QCA9377 802.11ac wireless adapter.
---Quote from Bleeping Computer Forum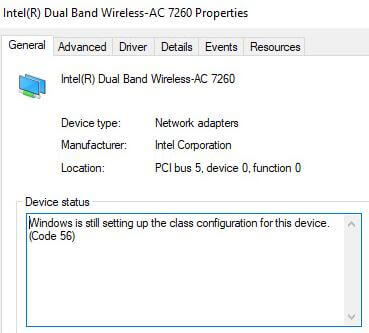 Actually, it is quite a common issue that would be occurred to various network adapters, both WiFi adapters and wired adapters. The causes might be:
1. Third party VPN conflicts with your network adapters.
2. Windows update might have reset your network settings or configuration.
How to Fix the Code 56 Error for Your Network Card
The 2 main causes stated above have different solutions.
Solution 1 - Disable VPN Connection or Uninstall Third Party VPN Software
If you are not running a third party VPN or virtual machine as in the example quoted above, please skip this solution. If there is third party VPN installed on your computer, try to disable the VPN connection or uninstall the VPN software. It has been reported as an efficient way by most of the users.
To disable the VPN connection:
1. Please click the network icon in the right of the task bar, and choose "Open Network and Sharing Center".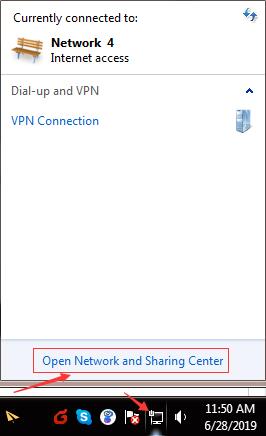 2. Then navigate to "Change adapter settings".
3. Choose the VPN connection. Right click it and choose "Disable" or "Delete".
To uninstall third party VPN software, you may go to Control Panel > Programs > Programs and Features to uninstall the specified software.
Solution 2 - Run Network Troubleshooter or SupportAssist
Network Troubleshooter is a basic solution to your network issues. On Windows 10, the troubleshooter is in the Windows Settings.
1. Press Windows + I key to open Windows settings.
2. Go to Network and Internet.
3. Click "Network troubleshooter" to open it.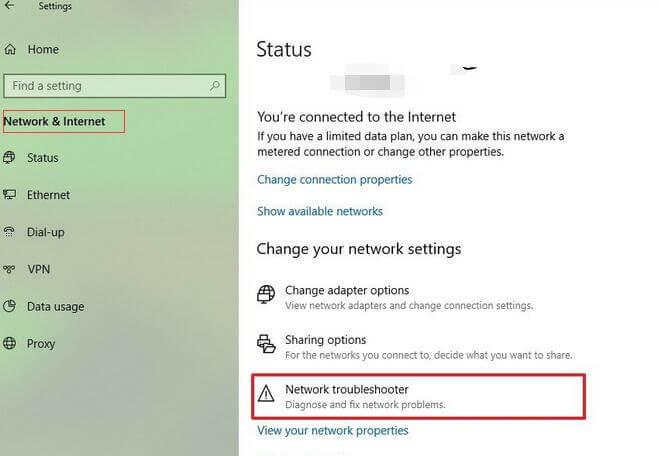 4. After the process is done, check if your network connection problem resolved.
On Windows 7, you can open the Network troubleshooter by right-clicking the network icon in the notification area and then selecting Troubleshoot problems. And wait the process to be done.

You can click to learn more about how to fix internet connection issue.
Maybe this article also interests you: How to Download and Install Network Drivers without Internet Connection
Alternatively, if your computer manufacturer provides an assistant tool such as Dell SupportAssist, you can just have that simple tool a try.
Solution 3 - Perform a Network Reset
Network reset will remove all the installed network adapters and the settings, and then reinstall all the network adapters and set other networking components back to their original settings and default values.
On Windows 10, you can reset the network from Windows settings > Network and Internet > Status > Network reset.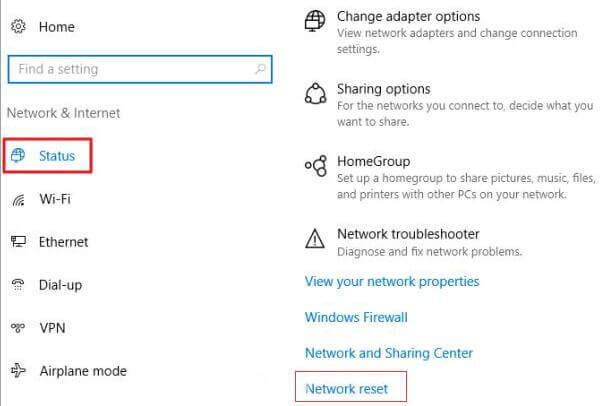 On Windows 7 and Windows 8, you can run command prompt to reset the network.
1. Search cmd in Start menu.
2. Right click it and choose "Run as administrator".
3. Click Yes in the UAC confirmation box.
4. Enter the following command lines, and press enter after each command:
netsh int ip reset
netsh winsock reset
netsh advfirewall reset
netsh int ipv6 reset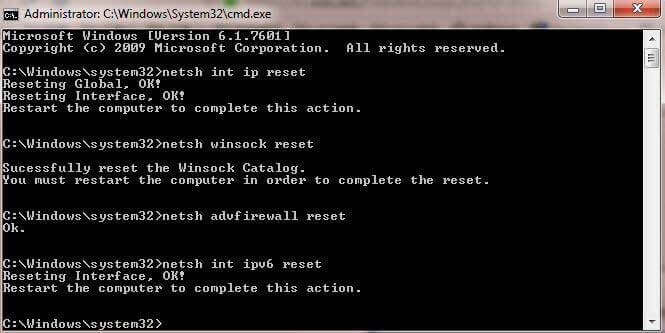 Solution 4 - Reinstall/Undo Windows Update
If the problem occurred after Windows update, you may try to roll back to the previous version or reinstall the Windows update in case there is something wrong in configuring the new Windows updates.
You can undo the Windows update by going to Windows settings > Update and security > View update history and click to Uninstall updates.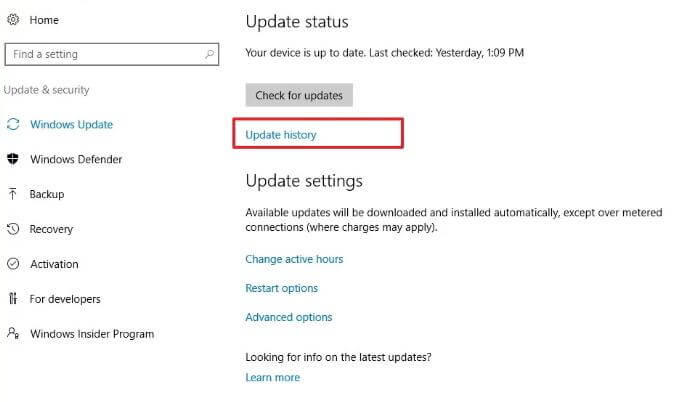 That's all for fixing the network adapter code 56 error. If you discovered other fixes, please don't hesitate to tell us in the comments below.
Recommended Download