Solved: Can't Adjust Screen Resolution in Windows 10
Jun. 24, 2022 / Updated by Helia to Windows 10
To have a good display experience, we can adjust or change screen resolution on your Windows PC. But after the Windows 10 upgrade, many users find it difficult to adjust the screen size or change screen resolution on their Windows 10 PC. Well. Maintain the status quo, or look for solutions to adjust screen according to your own preferences?
Go on the reading and you'll find it easy to fix such "can't adjust screen resolution" issue in Windows 10.
How to Adjust or Change Windows 10 Screen Resolution
To work around this problem, here's a small snip to get you started. Follow these steps:
Step 1: Open Display Settings in Windows 10
If you're familiar with Windows 10 enough, it is not that difficult to open Display Settings. Use Window shortcut keysWin + I to launch Settings and then select System, and then choose Display tab. Or you can just right click on the desktop and select Display Settings.
In this panel, you can simply adjust the size of text, apps and other items by sliding the scroll bar. It also allows you to change the Orientation and Adjust brightness level. But for a further screen resolution adjusting, click Advance Display Settings below the buttons and go to the next step.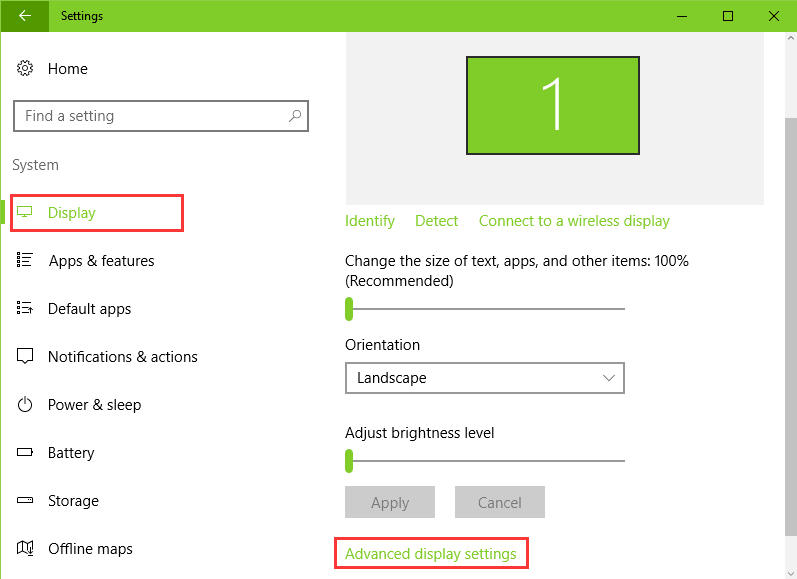 Step 2: Change Screen Resolution
Select proper Resolution from the drop-down menu and click Apply. Then you see countdown note and you can preview the screen resolution change. The higher the resolution is, the sharper and smaller images you will get. If you're satisfied with the change, click Keep changes before it finishes the countdown.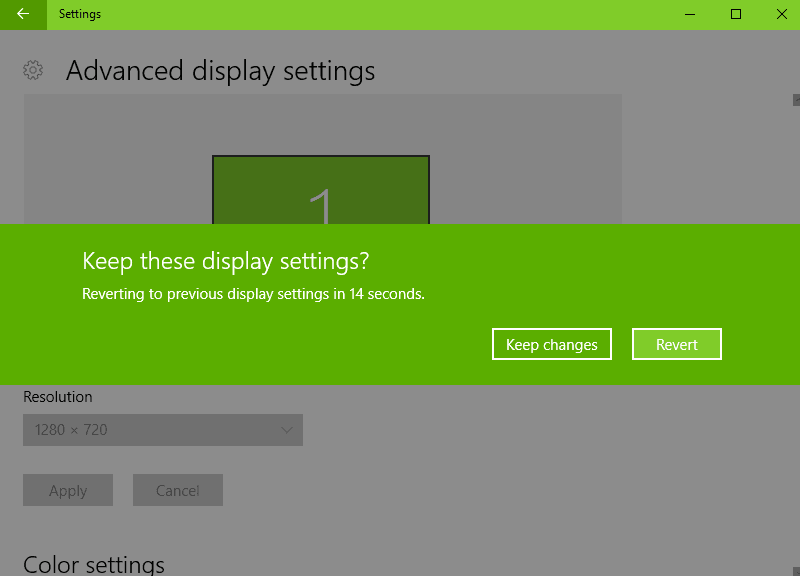 When it comes to this, some users can't adjust screen resolution. It seems that Windows 10 won't let you change screen resolution and the drop-down menu is greyed out. Don't be worried. Let's fix this problem in step 3.
Step 3: Reinstall the Graphics/Video/Display Driver
Graphics driver is a program that instructs Windows 10 how to operate display hardware device. If Windows misses the driver or gets incorrect instructions, problems related to display or screen will occur, such as ghost touch screen problem, graphics error 43, Windows 10 black screen issue, screen flickering/flashing issue, etc.
If you can't change screen resolution on your Windows 10 PC, you'd better go to the Device Manager and have a fresh install of your graphics driver. Or for a speeder solution, use Driver Talent to fix the display issues in one click. Click the button and follow the steps below to reinstall your defective graphics driver.
1. Launch Driver Talent and go to Uninstall tab. Choose the graphics device and click on the Uninstall button to remove the driver.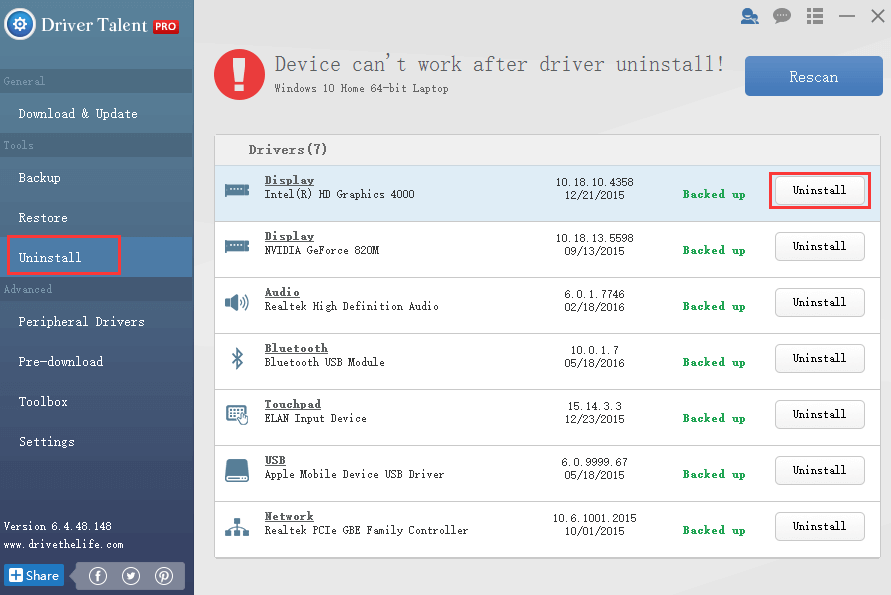 2. Select Download and update tab. Choose the graphics device and the version you like, and then click on the Reinstall button. It will download and reinstall the driver automatically.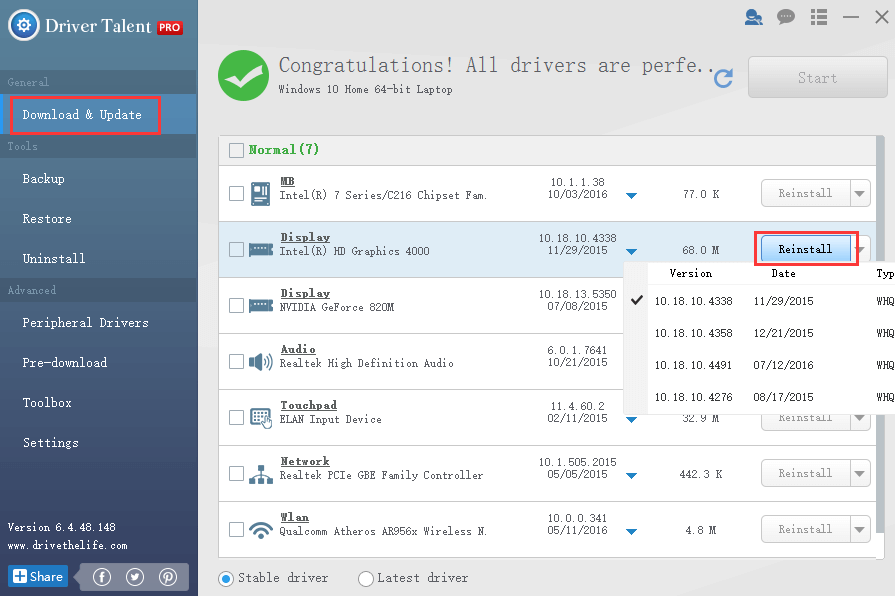 3. Perform a restart to make the driver changes take effect. (Note: It is better to backup important drivers before any driver changes.)
See Also:
Now go to the Display Settings again to see if you can change screen resolution and facilitate the clarity of images. If you still can't adjust screen resolution in Windows 10, just reach for the comment section below or click the LEFT MENU on this page for more help. Or go to Windows 10 Issues and Fix section for more solutions.
Recommended Download