How to Repair Code 10 "the device failed to start" Error on desktop computer
Jun. 24, 2022 / Updated by Daphne to Windows 10
A sound card (also known as audio card) is a part of computer hardware that controls and processes the input and output of all audio on your device. Most of sound cards are integrated with the motherboard. If you encounter sound issues on your computer, such as no sound after Windows 10 update, "No Audio Output Device is installed", and static sound in headphones, you may need to determine whether your sound card is the culprit or not first.Error code 10 is one of common device manager error codes. Device manager of your Windows computer manages all your devices and the drivers. If your device is not working, you may go to device manager to see what error code it returns to you so that you can fix it accordingly. Error code 10, the full error message is " the device failed to start (code 10)".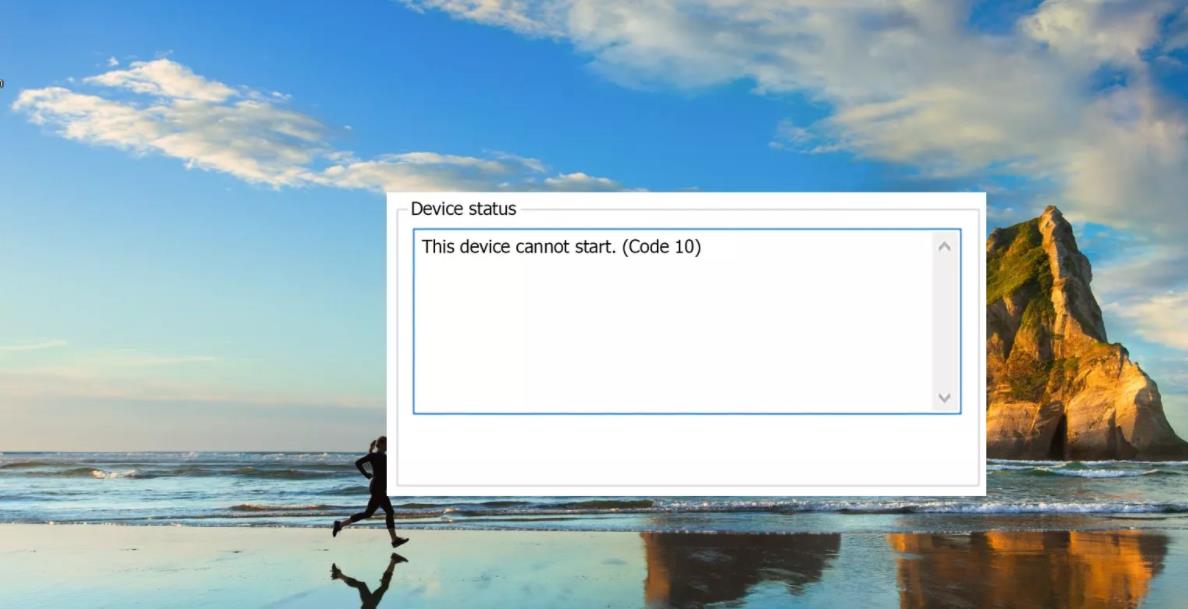 Top 3 ways to fix the fault of sound card error code 10 on On desktop computer
Top 1. Detect the cause and code of the problem with the sound device
Step 1. Search for device manager in the computer and open it.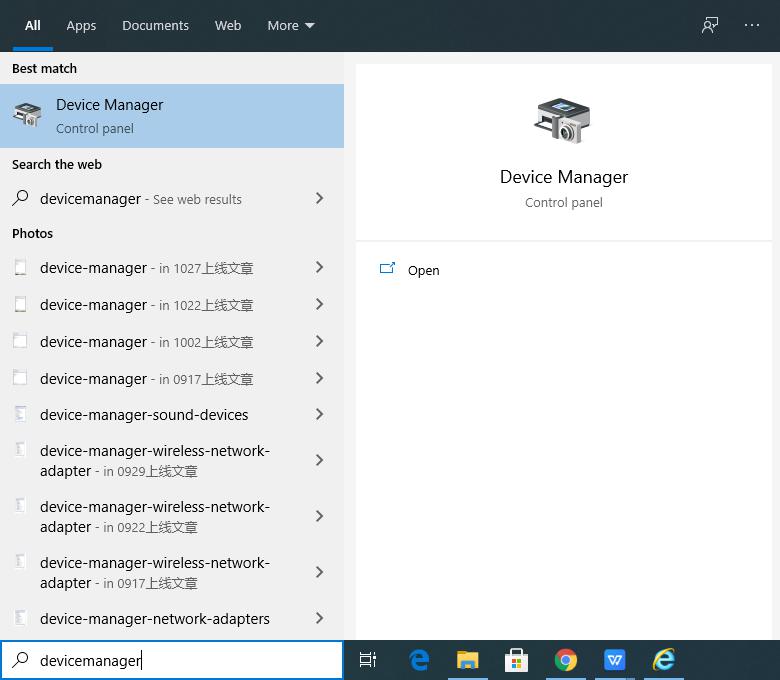 Step 2 Open the device manager and find the system device—High Definition Auido controller. Click on the High Definition Audio controller to view the device status. If the device status shows that the device failed to start (code 10), right click to disable the device and restart(My computer shows "This device is working properly",but for yours please check the error code).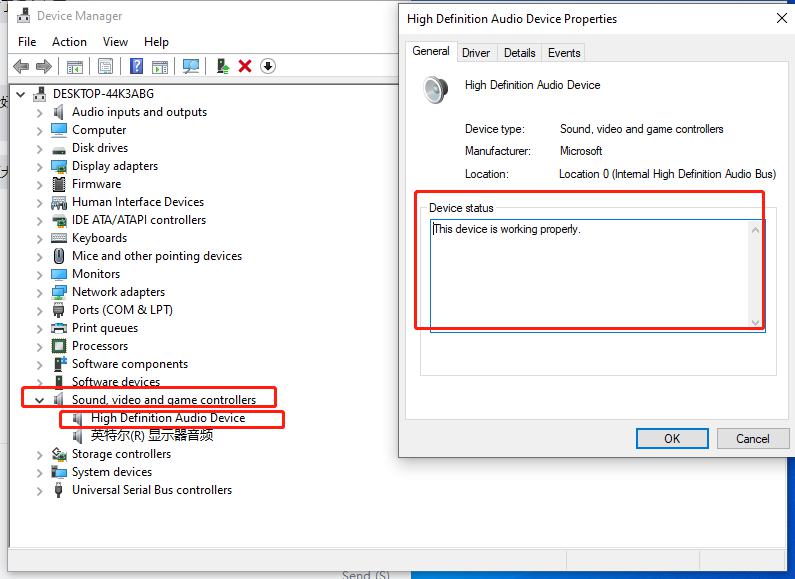 Top 2. Download drive talent to detect and repair the sound driver
Step 1. Launch Driver Talent. Click Scan to fully check whether your computer has related driver problems.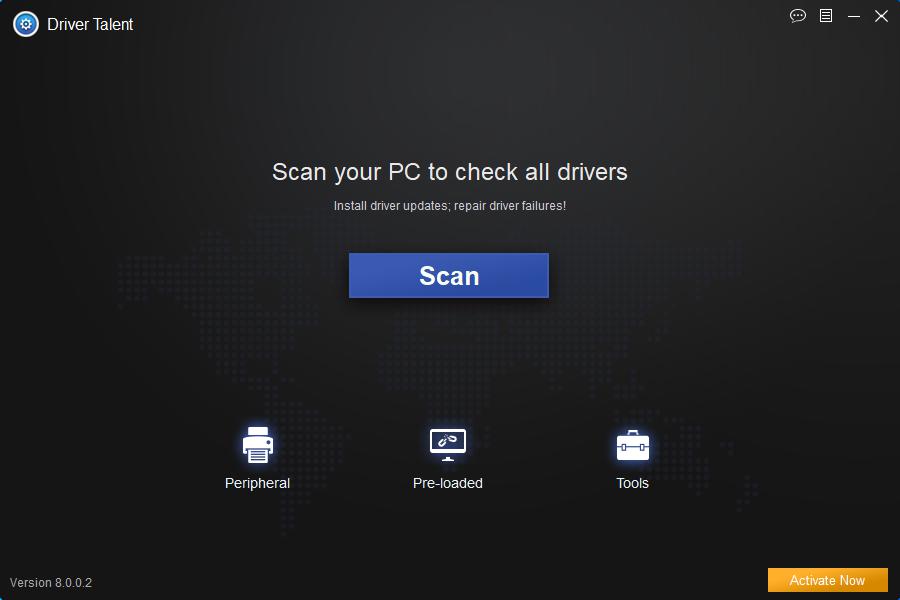 Step 2. After the scanning, click the Repair or Update to download and install the best-match audio drivers.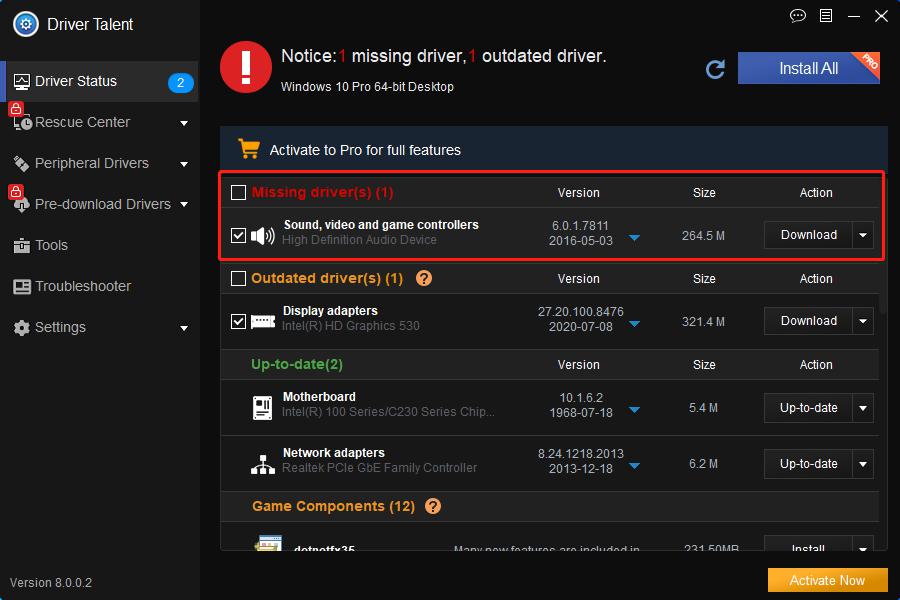 Step 3. Restart to make the driver changes take effect.
Note:Backup all the important drivers before any changes in case other system issues occur.
Top 3. Disconnect the power supply and maintain the discharge state until the discharge is completed.
This is a traditional physical therapy, but it works! Please be very careful! Before performing this operation, you must ensure that all power sources are disconnected, otherwise there may be risks such as electric shock.
All of the above are the possible best solutions to fix the fault of sound card error code 10 on On desktop computer. Also, you can share your own methods by comment if you know any solution of this problem. Any other Windows 10 sound issues, please click the LEFT MENU buttons on this page or go to Windows 10 section on this site for more help.
See also:
How to Repair Code 19 "Windows cannot start this hardware device" Error
How to Fix No HDMI Sound after Upgrade to Windows 10
[Solved]How to fix error code 52 "Windows cannot verify the digital signature for the drivers required for this device"
Recommended Download