How to Fix Blue Screen Memory Dump
Jun. 24, 2022 / Updated by Bessie Shaw to Windows 10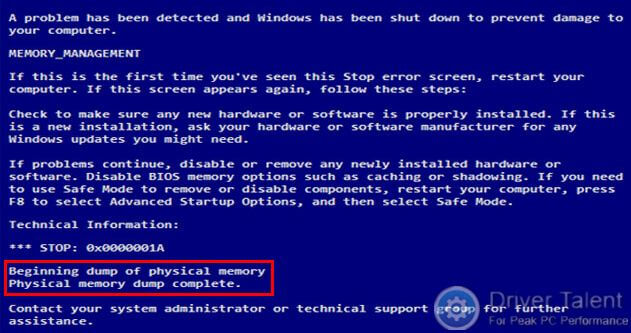 Blue screen (also known as Blue Screen of Death, BSoD) is one of the most common computer issues. It can be caused by both hardware and software issues. Sometimes, blue screen may lead to physical memory dump. This issue has been reported long before, but there are still some people who are bothered by it. If you unluckily encounter such a stop error, don't fret. Here are several feasible solutions to help you get rid of it. Read on to learn how to fix blue screen memory dump.
Note: If you are stuck in the blue screen loop or your computer can't boot normally, try to enter the Safe Mode to access the computer at first. Take the steps in this post: How to Enter Safe Mode in Windows 10, 8.1, 8, 7, Vista, XP.
Solution 1. Run Windows Memory Diagnostic to Detect Memory Problem
Windows Memory Diagnostic is a built-in utility to help identify and diagnose memory problems. To fix blue screen memory dump, you need to check if there is any memory problem firstly. Do as follows:
Step 1. Press Windows + R simultaneously to launch Run dialog box. Type mdsched.exe into the box and hit Enter.
Step 2. Select Restart now and check for problems. Then Windows Memory Diagnostic will run to perform a standard memory test automatically after the computer restarts.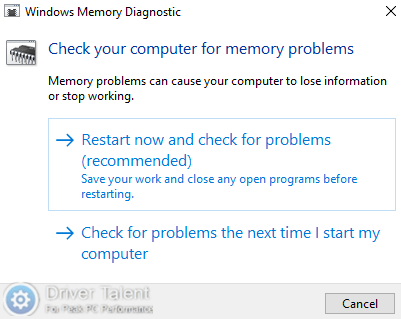 If you want to change the test mix, you can press F1 and use the up and down arrow keys to set the test mix as Basic, Standard, or Extended. Then press F10 to apply the setting and resume the test.
When the test is finished, the computer will restart automatically. And the test result will be shown after the computer is restarted. If there is a memory problem, you need to replace it.
Note: If the computer crashes due to failing memory and the Windows Memory Diagnostic detects that, the system will prompt you to schedule a memory test the next time you reboot your computer.
Solution 2. Perform a Clean Boot to Troubleshoot the Error
Software conflict can be one of the culprits to cause blue screen physical memory dump issue. If there is no memory problem, the second solution you can try is to perform a clean boot to see if there is any software conflict. This post is for your reference: How to Perform a Clean Boot on Windows 10, 8.1, 8, 7, Vista, XP.
Solution 3. Run the System File Checker to Detect Corrupted System Files
In some cases, corrupted system files can also lead to blue screen memory dump. Therefore, running the system file checker to diagnose corrupted system files is another solution to treat the issue. The steps are very simple. Launch Command Prompt as administrator and run the "sfc /scannow" command in it. Then the system file checker will scan all the system files automatically. If there are corrupted files, it will replace them with a cached copy located in a compressed folder.
See Also:How to Fix Corrupted System Files with SFC /scannow in Windows
Solution 4. Update the Device Drivers to Resolve the Issue
If the solutions above don't work, it's the time to update your device drivers. Read this post for details: 2 Ways to Update Outdated Drivers in Windows 10.
If you have installed Driver Talent on your computer, updating drivers via it would be much easier than updating the drivers manually. If no, don't worry. You can click on the download button below to get it immediately.
To update drivers via Driver Talent, take the following steps.
Step 1. Launch Driver Talent and click the Scan button to perform a full scan on your computer. Seconds later, all your outdated device drivers will be listed.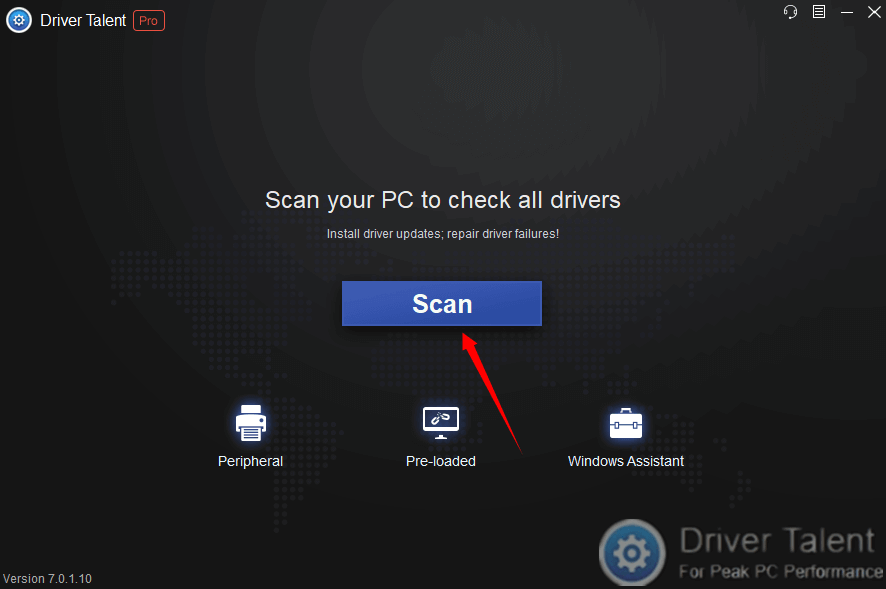 Step 2. Click the Update button on the right of the drivers to update them.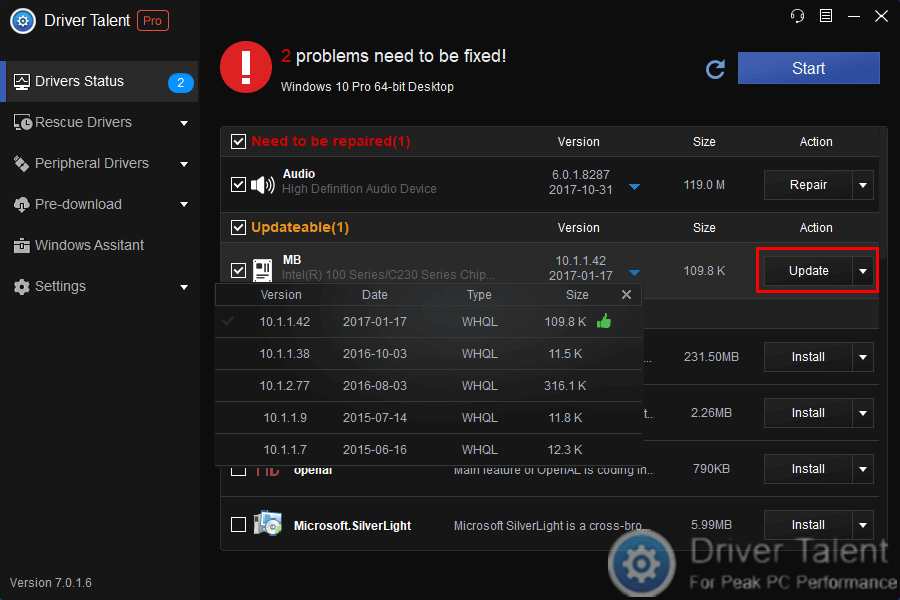 Step 3. Restart your computer.
If you have any other ideas on how to fix blue screen memory dump, it's kind of you to share it with us in the comment section below. Here are solutions for other blue screen issues:
Recommended Download