How to Fix Error 0x80240031 on Windows 10 Update
Jun. 24, 2022 / Updated by Bessie Shaw to Windows 10
Are you experiencing error 0x80240031 on Windows 10 update? If you keep seeing error code "Windows 10 Insider Preview 14332 - Error 0x80240031" when you are trying to upgrade to Windows 10 new build, don't be panic, have a try with the following 6 solutions to fix that error.
Method 1. Disable or Uninstall Antivirus Software to Fix Error 0x80240031 on Windows 10 Update
Many users have reported that AVG antivirus software can cause the error code 0x80240031 on Windows 10 Update. To rule out that possibility, it is suggested that you should disable the antivirus software installed on your computer or uninstall them temporarily when getting a 0x80240031 error.
Method 2. Using the SFC /SCANNOW with Run as Administrator
Bear in mind that this method requires to run command prompt as the administrator. Follow the step-by-step guide.
1. Click the Start button and then type cmd in the search box
2. Right Click Command Prompt and then select Run as administrator.
3. Type sfc /scannow and then press Enter in the command prompt mode.
4. Restart your computer and update Windows 10 one more time.
Note: Once error message is appeared when you are typing src /scannow, type dism /online / cleanup-image / restore health in the same command prompt window.
Method 3. Disable Your Graphic Card Drivers
Graphic card driver issues can cause update error code 0x80240031. To avoid that probability, you should use Device Manager to disable your graphics card drivers.
Step 1. Press Windows shortcut keys Win + R to open the Run dialog.
Step 2. Enter devmgmt.msc and then hit OK.
Step 3. Expand the Display adapters and select your graphics card, right-click on it and then select Properties.
Step 4. Choose Disable under the Driver tab and then click OK.
Step 5. Reboot your computer and upgrade Windows 10 again.
Method 4. Try to Install Latest Updates and Drivers
To save you time and energy, you might as well try a professional driver update and management utility tool, like Driver Talent, which is able to search for the compatible drivers that you computer needs and download them automatically within two minutes.
Follow the three easy steps to download and update drivers.
Step 1. Identify the Problematic Drivers
Launch Driver Talent. Click "Scan" to identify the incorrect drivers on Windows 10.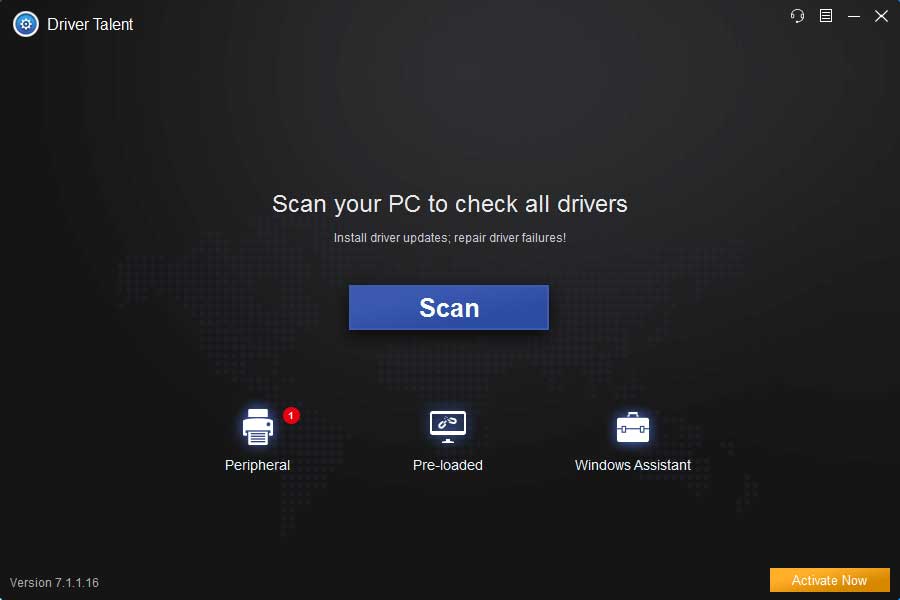 Step 2. Download and Update Drivers
All the missing, outdated, corrupt or broken drivers will be listed after scan, click "Repair" to fix those drivers or you are also able to update them to the latest versions by clicking "Update".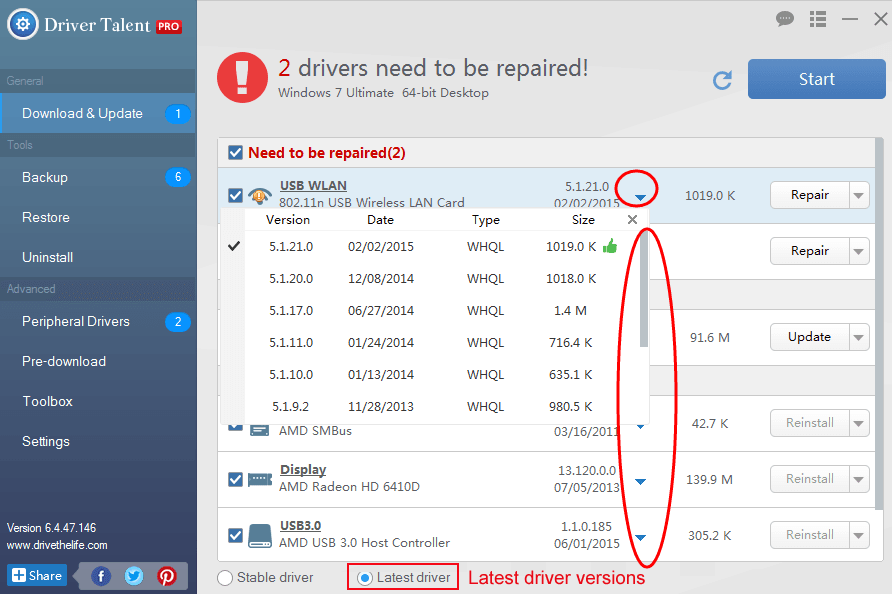 Note:It is recommended that you don't update drivers when they aren't broken.
Step 3. Reboot Your PC
Restart your computer to make the updated drivers come into effect.
Note: In case of driver conflicts or driver crashes, it is recommended to perform a back up of drivers with Driver Talent before installing new drivers.
Read More: Free Download and Install Drivers after Window 10 Update
Free Download & Update Graphics Driver, Video Card Driver, Monitor Driver, Display Card Driver
Method 5. Perform Automatic Repair
If the issue 0x80240031 persists after all the above fixes are used, you could perform automatic repair to troubleshoot this problem.
1. Press Win + Q.
2. Click Settings and then type Advanced Startup and hit Enter.
3. Scroll down to find "Advanced Startup" menu and click Restart Now.
4. Choose Troubleshoot >Advanced Options >Automatic Repair.
Method 6. Refresh Your PC
Should automatic repair fail to fix 0x80240031 errors, try to refresh your computer. To do so, you just need to repeat method four's step 1 to step 3, and then navigate to Troubleshoot >Refresh.
If you have more wonderful suggestions on how to fix error code 0x80240031 on Windows 10 update, please share with us in the comment section below.
Recommended Download