How to Fix Function Keys Not Working in Windows 10
Jun. 24, 2022 / Updated by Bessie Shaw to Windows 10
As we all know, function keys play an important role in the use of the computers. For those who are used to using shortcuts on their keyboards, if function keys are not working, they will not able to use shortcuts properly. It is very distressing. A great number of laptop users have also reported Fn key not working issue, especially HP, Dell, Lenovo and Asus users. Function keys not working issue usually occurs after a system upgrade. What should we do if encounter such an annoying issue? No worries. This post will show you the way. The fixes below can help you get rid of this issue. Now let's see how to fix function keys not working in Windows 10.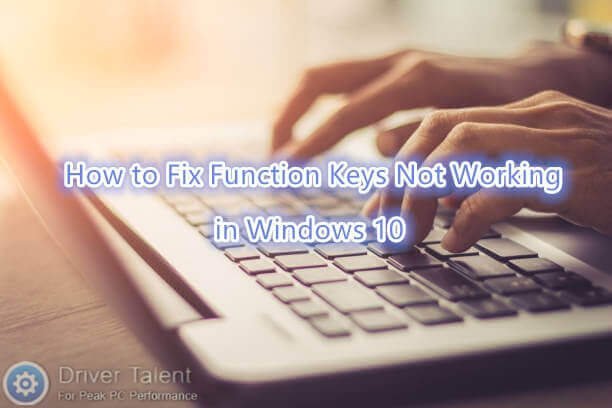 Read Also:Fix: Some Keys on Keyboard Not Working
Fix 1. Run Hardware Troubleshooter to Resolve the Issue
This is a chance to fix the function keys not working issue automatically. To run the hardware troubleshooter, take these steps:
Step 1. Type "Troubleshoot" into the search bar and click the Troubleshoot in the search result.
Step 2. Slip to find "Hardware and Devices" and click on it.
Step 3. Click on "Run the troubleshooter" under the "Hardware and Devices".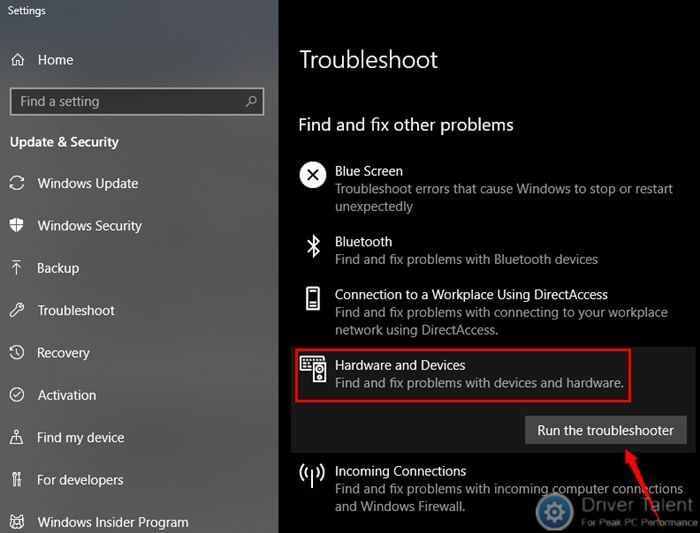 The troubleshooter will detect and resolve the issue automatically. After the process is finished, check the function keys to see if the issue is troubleshot. If no, continue to try the following fixes.
Fix 2. Update the Device Drivers to Fix Function Keys Not Working
Normally, if the function keys not working issue occurs after a system upgrade, the culprit should be the incompatible or outdated device drivers. In this case, updating the device drivers can help fix the error. To update device drivers, you can read this post for details: 2 Ways to Update Outdated Drivers in Windows 10.
For those who want to update drivers quickly and safely, Driver Talent could be the best choice. It is a professional driver update utility that will help you detect all the drivers on your computers and update them automatically if needed. It would be the most effective, safe and easy way to update drivers. Don't hesitate to click on the download button to grab it directly. User guide is following.
Step 1. Launch Driver Talent and click the Scan button to perform a full scan on your computer. Then all the iffy drivers will be listed, including the outdated, damaged or missing ones.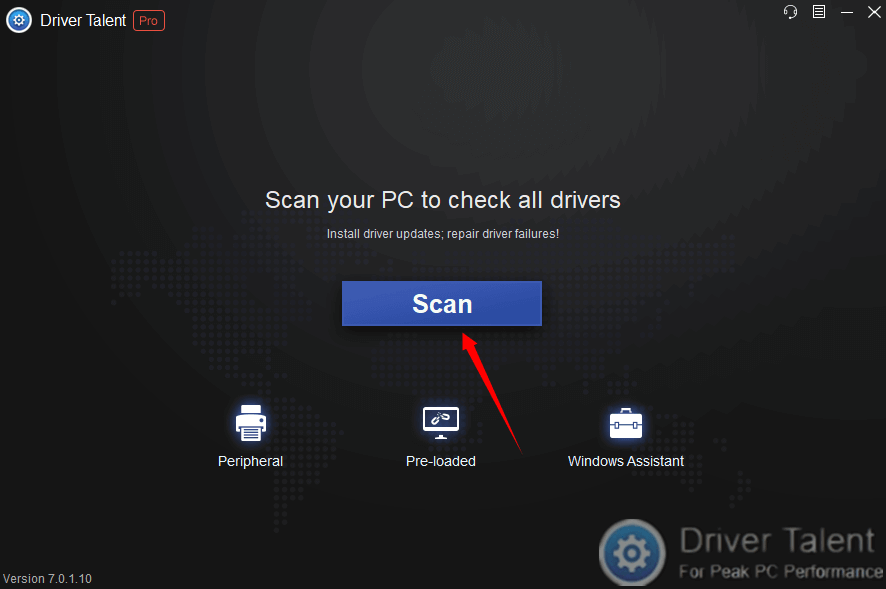 Step 2. Click the Update button on the right of the drivers to update them.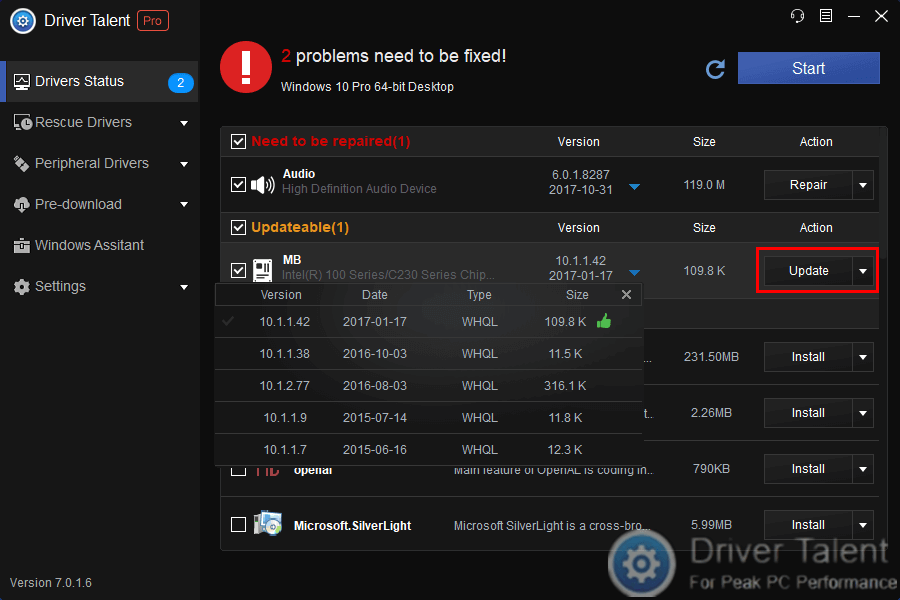 If you have installed Driver Talent Pro, you can have all these steps done with just a click. You just need to check all the drivers listed and click the Start button to resolve all driver issues at once.
Finally, don't forget to reboot your computer to let the changes take effect.
Fix 3. Enable VAIO Event Service to Resolve Function Keys Not Working
If you are VAIO users, this fix may be useful to resolve the function keys not working issue. Follow the steps below.
Step 1. Press Windows + R to launch Run, and then type "services.msc" into it and click OK.
Step2. Find VAIO Event Service and right click it to select Start if it is disabled.
Step 3. Double click VAIO Event Service, locate the Startup type and set it to Automatic. Then click OK and Apply to save the changes.
Now, you can check if the function keys are workable.
After you tried the fixes above, the function keys not working issue in Windows 10 should be resolved. If no, you can leave comments below to get reach to us. For more solutions to other peripheral issues, such as keyboard not working, gamepad not recognized, USB not working, mouse moving on its own and printer not working, please get to the Peripheral Issue section on this site.
Recommended Download