How to Fix USB Not Working after Windows 10 Creators Update
Jun. 24, 2022 / Updated by Wendy to Windows 10
USB problems break out after Windows 10 Creators Update, typical ones like USB port not working, USB 3.0 not recognized and USB port shown as unspecified error which leads to issues like USB mouse stopped working and USB keyboard not working etc. And you may receive error prompt "Safely Remove Hardware and Eject Media." on Notification bar with you USB device listed. If you get stuck on that USB not working malfunctions on Windows 10 Creators Update Version 1703 or Fall Creators Update V1709, below are several effective solutions to help you out.
Read More: How to Fix USB Device Not Recognized Issue on Windows 10
Method 1. Update USB Drivers for Windows 10 Creators Update to Resolve USB Not Working Issue
Most USB issues as reported by Windows 10 Creators Update users are caused by outdated or broken USB drivers, for drivers could possibly become incompatible after Windows OS update. To rule out that likelihood, you should update the driver for your Intel USB 3.0 Hub Controller, Etron USB device and other more. To get the best-matched USB drivers within minimum time, you can utilize a trustworthy driver troubleshooter, such as Driver Talent, to repair driver issues and update you the most compatible ones in a flash. Click the button below to get it and then follow the 3 easy steps below to update proper USB drivers for Windows 10 CU/Windows 10 Fall Creators Update.
Step 1. Identify Drivers Issues
Click "scan" and Driver Talent will identify all the incorrect drivers installed on Windows 10 Creators Update, USB drivers included.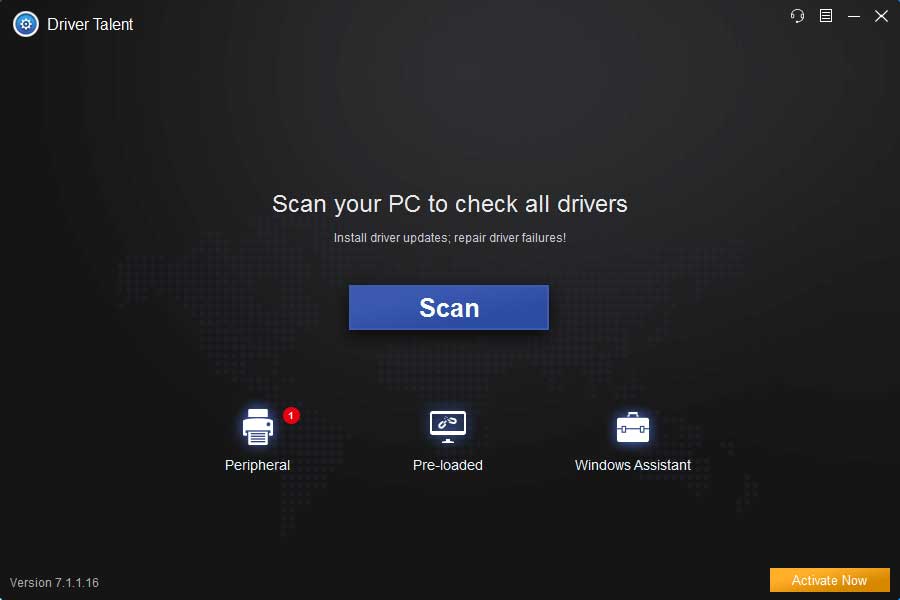 Step 2. Update Drivers for Windows 10 Creators Update
Click "Download" or "Update" to install the compatible Windows 10 USB drivers to fix the USB port, USB 3.0 not working bug after Creators Update.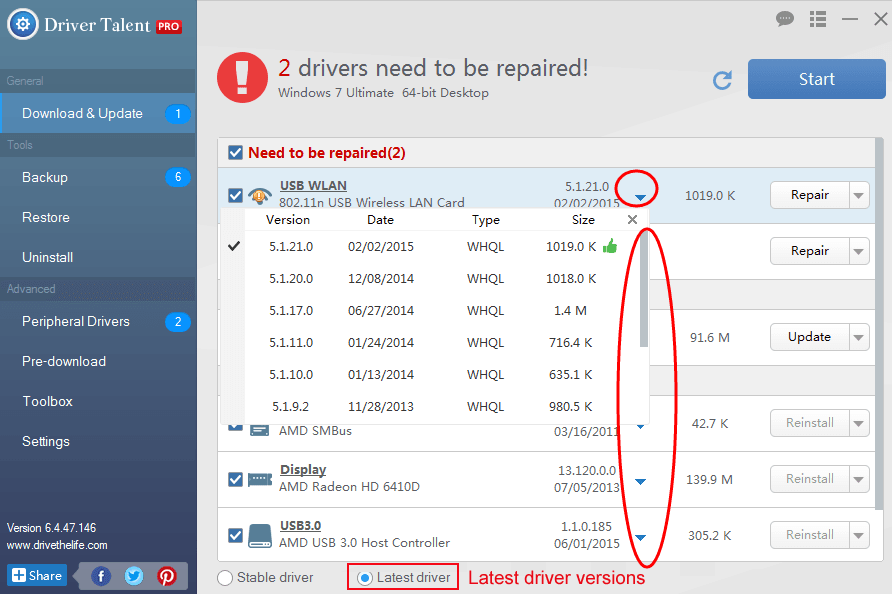 Notes: Backup your drivers in advance in case you may need to roll back drivers in the future. And it is not recommended update what aren't broken.
Step 3. Reboot Your PC
Reboot your computer to make the newly updated drivers come into effect.
See Also: How to Download and Update USB Driver for Windows 10
Method 2. Reinstall USB Drivers to Fix USB Not Recognized Bug on the Creators Update
Reinstalling the USB Root Hub device is said effectively to eliminate USB no respond dilemmas on Win10 CU and Fall Creators Update by lots of users. Below is how.
1. Use Windows shortcut keys Win + X to select the Device Manager.
2. Expand the Universal Serial Bus controllers category.
3. Right-click the USB Root Hub.
5. Select the Uninstall. If you get more than one USB Root Hub device, uninstall the other USB Root Hub devices.
6. Exit the Device Manager and restart the computer to check whether the USB can be recognized.
Method 3. Configure Power Management Settings on Windows 10 Creators Update
Modifying the Power Management settings is another workable fix to troubleshooting USB not recognized or not working hitches for Windows Creators Update since Windows machine will turn off the USB controllers to save power. To disable it, follow below steps.
1. Open Device Manger.
2. Expand the Universal Serial Bus controllers item.
3. Double-click the USB Root Hub device and then turn to the Power Management tab. (if there's more than one USB Root Hub device, repeat these steps.)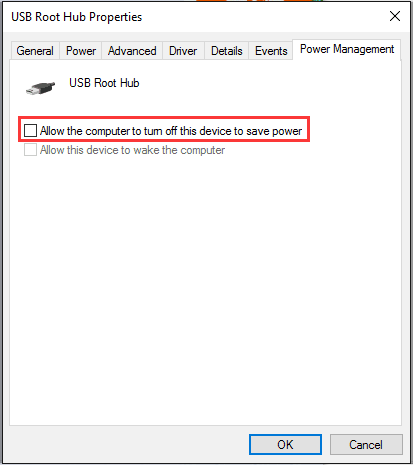 4. Uncheck the Allow the computer to turn off this deviceto save power, and then click OK.
Method 4. Modify the Registry Settings to Fix USB Not Working Issue after the Creators Update
If the aforementioned methods come to no avail, you could try modifying the USB related Registry settings to fix the USB / USB port can't be recognized problem. Follow these steps:
1. Press Win + R to open the Run dialog.
2. Type regedit and press Enter.
3. Go to the following path:
HKEY_LOCAL_Machine > SYSTEM > CurrentControlSet > Services > USB
4. If the USB key does not exist in the list, then create a new key USB under Services. Now create a new DWORD value under the key that you've just created.
5. Keep the USB key selected and right-click on the blank space at the right pane.
6. Select New > DWORD value from the context menu.
7. Rename this newly created DWORD value as DisableSelectiveSuspend.
8. Right-click on DisableSelectiveSuspend and select Modify
9. Put 1 in Value data field and then click OK.
10. Reboot your PC.
Hope this article could help you out of USB not working after upgrading to Windows 10 Creators Update/ 1709 Version Fall Creators Update. If you have more workarounds on the USB port not working and USB 3.0 HUB not working hitches, please share with us in the comments section or in the OStoto official forum.
Recommended Download