How to Fix Mouse Not Working after Windows 10 Creators Update
Jun. 24, 2022 / Updated by Wendy to Windows 10
After upgrading to the Windows 10 Creator update, the mouse not working bug has been reported by many Windows 10 users. If you could utilize the mouse properly before but suddenly fall into mouse not working issue after Windows 10 Creators Update, such as the mouse unable to clicking anything in Microsoft Edge, Arc Touch Bluetooth Mouse not working, no mouse cursor etc., here are several workable solutions for troubleshooting Windows 10 Creators Update mouse lagging, stuttering or not working errors.
See Also:
• Fixes for Touchpad Not Working after Windows 10 Creators Update Issue
• Fix Mouse Cursor Disappears on Windows 10
Before you go through below mouse no responding troubleshooters for Windows Creators Update, it is recommended to check your hardware and devices first: Turn off your computer -> Swap the mouse into a different port -> Remove the battery and then put it back (from a laptop in one case) / Unplug the desktop -> Restart your PC. If those steps performed, while the mouse cursor still freezes, try the following tweaks.
1. Disable the Windows Fast Startup to Resolve Windows 10 Mouse Not Working after Creators Update
Disabling Windows fast startup is said helpfully to solve unresponsive mouse malfunction after installing Windows 10 CU.
1.Use the Windows shortcut keysWin + X to open the Control Panel and then choose Power Option.
2. Toggle to Power & Sleep menu and then tab to go to Additional power settings->Choose what the power buttons do ->Change settings that are currently available.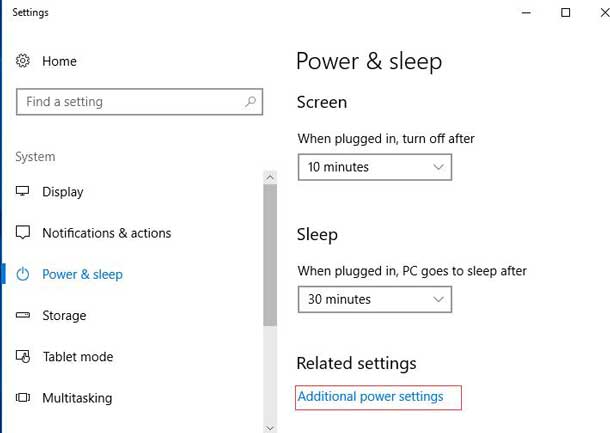 3. Uncheck the checkbox Turn on the fast startup (recommended) and then select Save changes.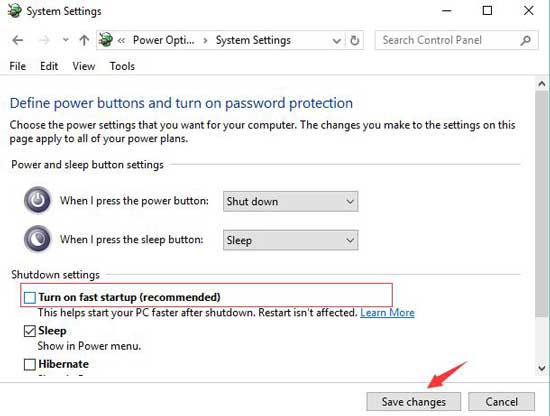 4. Restart your computer to see if your mouse cursor disappearing issue on Win10 CU is fixed.
See Also:Fix Mouse/Keyboard Not Working after Windows 10 Update on Feb. 2018
2. Update Graphics Drivers to Fix Mouse Not Working after Windows 10 Creators Update
According to the users who encountered mouse not working hitch after Windows 10 CU, the outdated graphics driver could be a possible culprit which causes the mouse or keyboard not working issues. When the mouse happens to work again, taking the NVIDIA graphics driver for Windows 10 for example, you should update it via NVIDIA official download page, searching for the available updated driver for your graphics card and then download it.
Or to save time and energy, you can choose a driver issue troubleshooter, like Driver Talent. Favored by millions of people worldwide, it could download and update the most compatible drivers with just one click.
Click the button below to get Driver Talent and repair the display driver and other incorrect drivers in a flash.
Step 1. Identify Problematic Drivers on Windows 10 Creators Update
Click "Scan" and Driver Talent will make a full detection for all outdated, missing, broken or corrupt drivers.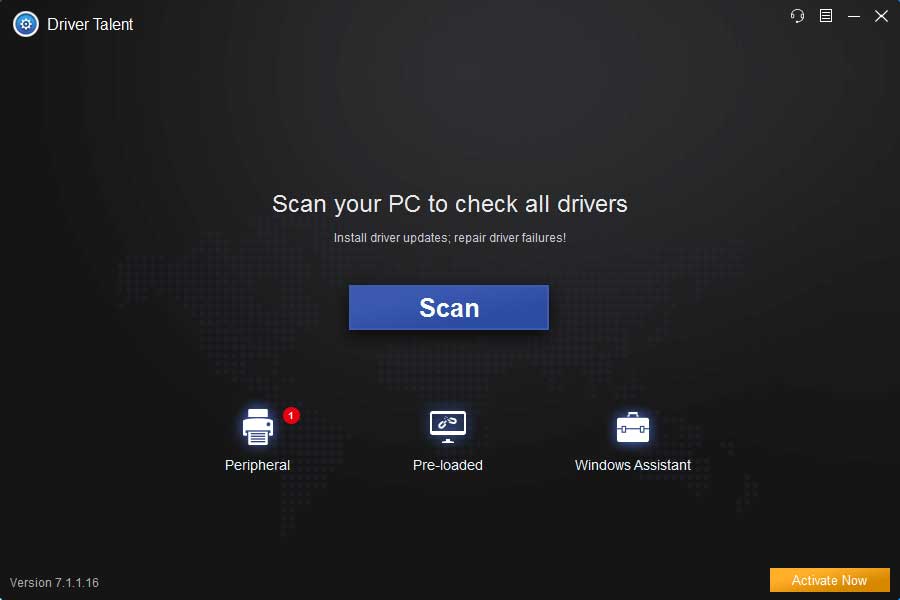 Step 2. Download and Update Graphics Drivers
Note: In case you may need to roll back to any specific driver later, you'd better back up drivers before any updates.
Click "Repair" to download and install the best-matched display driver for Windows 10 CU. You are also able to update to the latest driver version by clicking "Update".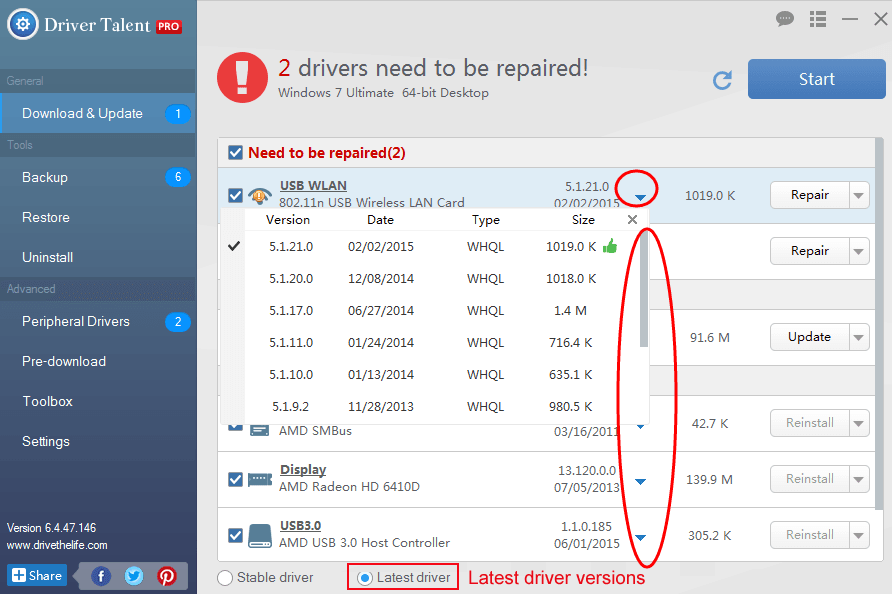 Step 3. Restart Your PC
Reboot your computer to make the newly installed drivers come into effect.
3. Reinstall Mouse Drivers to Fix the Mouse Stops Working Bug
Since the mouse stops working, you can uninstall mouse driver with the keyboard:
Step 1. Press Win + X to open the Control panel and then use the arrow key to choose Device Manager.
Step 2. Press Tab to switch to devices list and locate the Mice and other pointing devices category.
Step 3. Use the right arrow key to expand it and then use the down arrow key to select your mouse.
Step 4. Press Shift + F10 open the context menu.
Step 5. Choose Uninstall device with the arrow keys and then hit Enter.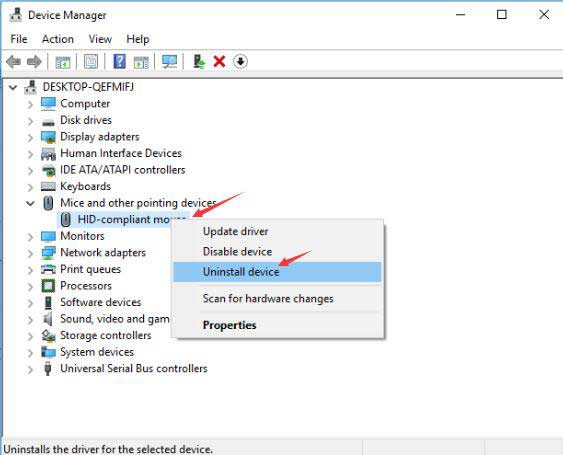 Step 6. Hit OK to continue.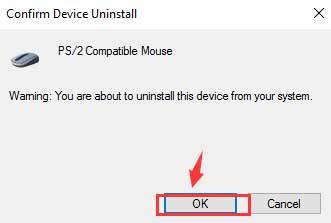 Step 7. Hit Yes to restart your computer and then a new mouse driver will be installed after reboot.
Then you should get rid of the mouse not working dilemma and be able to use your mouse freely with Windows Creators Update for Windows 10.
That's all! Hope you can fix the mouse not working error for Windows 10 CU with the above solutions. If you have more workarounds on the unresponsive mouse, please share with us in the comments section or in the OStoto official forum.
Other Mouse-related Issues and Solutions:
Recommended Download