How to Fix Arc Touch Bluetooth Mouse Not Working after Windows 10 Creators Update
Jun. 24, 2022 / Updated by Helia to Windows 10
Arc Touch Bluetooth Mouse not working after Windows 10 Creator Update bug has aroused quite a stir among Microsoft forum and other Windows forums. And Microsoft officially acknowledged now that Arc Touch Bluetooth mouse users may experience Bluetooth connection and disconnection issues after upgrading to Windows 10 Creators Update as one of Windows 10 Creators Update bugs such as blue screen, black screen with cursor, installation stuck etc. The company says that they are already working on a fix for the Arc mouse not working error. But when will this patch will be released is unknown. Still, you can have a try with the tricks in this post to get your Arc Touch Bluetooth mouse back to work on Windows 10 Creators Update.
How to Fix Arc Touch Bluetooth Mouse Not Working after Windows 10 Creators Update
Below are 4 methods which have been approved helpful to resolve the "Bluetooth Arc Touch mouse isn't working on Windows 10 Creators Update" issue.
Method 1. Use Bluetooth Troubleshooter to Fix Windows 10 Arc Touch Bluetooth Mouse Not Working
The first fix you should think when you encounter Windows 10 Arc Touch Bluetooth mouse not working bug after Creators Update like mouse cursor disappearing, mouse lagging, the cursor is missing on screen etc., is the handy Windows Troubleshooter, Bluetooth Troubleshooter. Below is how.
Step 1. Go to Start >Settings >Update & security >Troubleshoot.
Step 2. Select Hardware and Devices option on the right side of the pane.
Step 3. Click Run the troubleshooter button.
Step 4. Wait for the troubleshooting process to fix your Arc mouse device automatically.
Method 2. Update Your Arc Touch Bluetooth Mouse Driver for Windows 10 Creators Update
Your Arc touch mouse drivers may become outdated and incompatible after Creators Update which result in Arch mouse not working hitch. To rule out that possibility, you'd better update your Bluetooth mouse driver for Windows 10 Creators Update. To do so, you have two choices, one is updating drivers with Device Manager, which you may fail to get the latest mouse driver version, for Windows update updates drivers tardily. Another alternative is to use a trustworthy driver update utility, such as Driver Talent, favored by millions of people worldwide for its one-stop downloading and installing drivers feature.
Click the button below to get Driver Talent instantly.

Follow the 3 step-by-step guides to update your mouse driver and troubleshoot Arc Touch Bluetooth mouse not working malfunction on Windows 10.
Step 1. Click "scan" to let Driver Talent scan out your Arc mouse drivers for the Windows 10 Creators Update.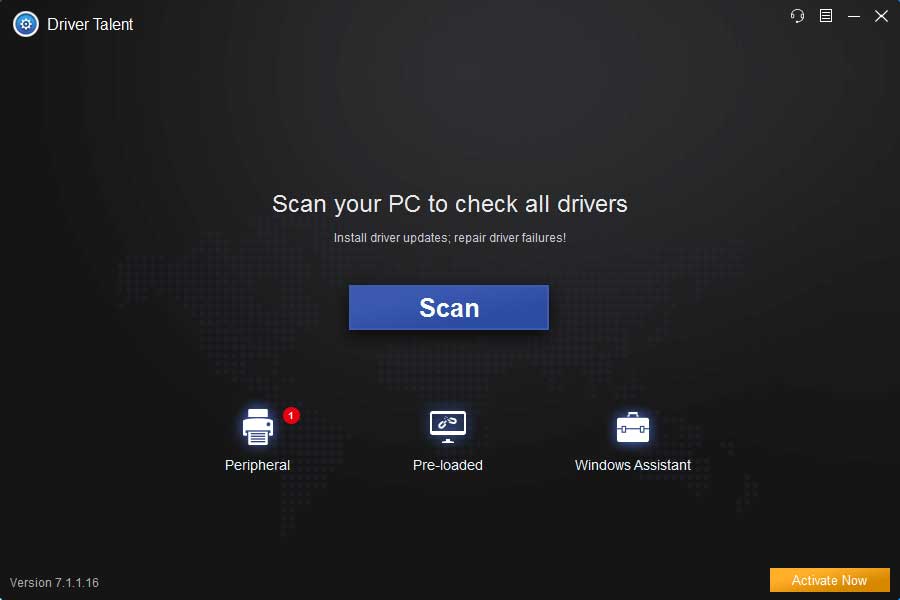 Step 2. Click "Download" or "Update" to install the best-matched Bluetooth drivers on Windows 10 to resolve the Arc Touch mouse not working problem after Creators Update.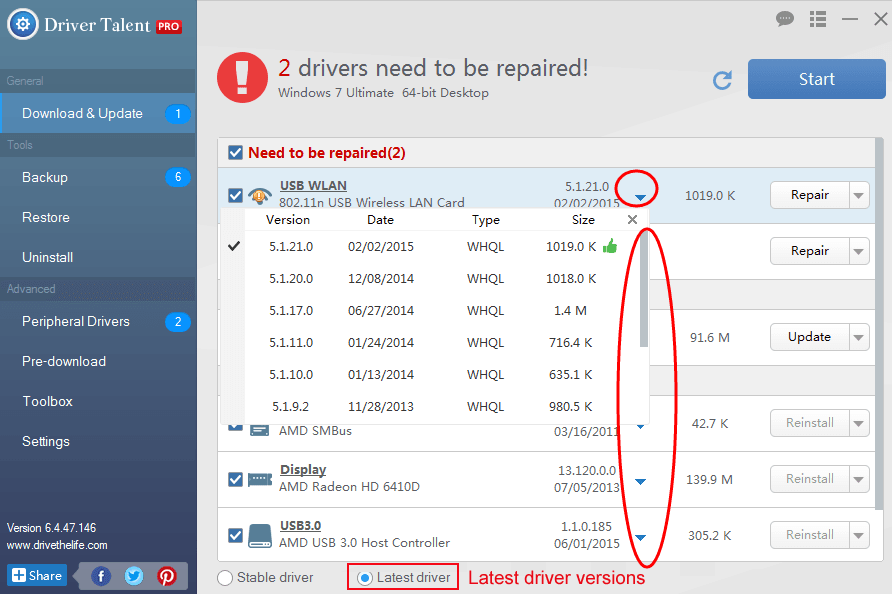 Notes:Backup your drivers in advance in case you may need to roll back drivers in the future. And it is not recommended update what aren't broken.
Step 3. Reboot your computer to make the newly updated mouse driver comes into effect.
Method 3. Modify Power Management Settings
To modify power management settings, following the steps as below. Please note that this workaround only works for the Arc Touch Bluetooth mouse.
Step 1. Press Win + X to select Device Manager.
Step 2. Expand the category Mice and other pointing devices to locate your mouse device.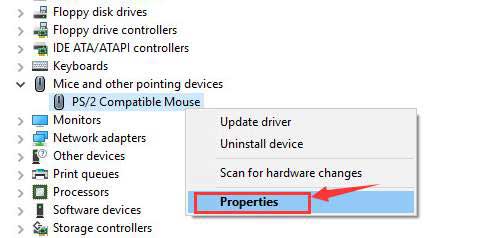 Step 3. Right click that mouse device and choose Properties.
Step 4. Turn to the Power Management tab, checking the "Allow the computer to turn off his device to save power option" and then click OK to save changes.
Step 5. Restart your computer to check whether the Arc mouse back to functioning then.
Method 4. Perform a System Restore
If after all the above efforts to avail, Arc Touch Bluetooth mouse not working issue still persists, you could consider a system restore. System Restore can help you to roll back to a previous Windows OS by recovering system files and settings to the normal functioning state. If you have no idea how to perform system restore, refer to How to Use System Restore to Fix Windows 10 Issues.
Hope this post could be helpful for you to get rid of Arc Touch Bluetooth Mouse not working after bug after Windows 10 Creators Update. For further assistance, please leave us comments below or discuss with us in our OStoto official forum via the LEFT MENU on this page.
Recommended Download