Microsoft Arc Mouse Drivers for Windows 10, 8.1, 8, 7, Vista, XP
Jun. 24, 2022 / Updated by Helia to Windows Driver Solutions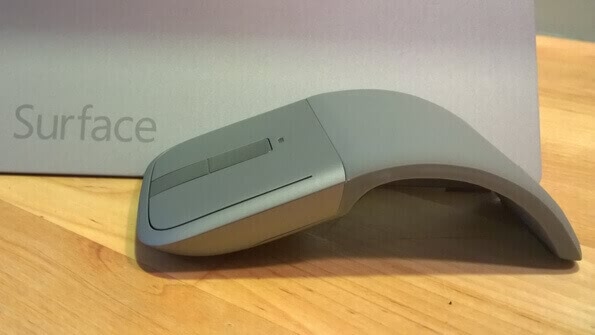 Microsoft Arc Mouse series like Arc Touch Mouse and Arc Touch Bluetooth Mouse are the travel-friendly pointer devices with elegant curves for users on the go. You can curve it to turn on for use and flatten it when you're on travel. Besides, you can also get access to it on any virtual surface due to its BlueTrack technology. To ensure the optimal performance of the mouse on your Windows 10 Creators Update, Windows 8.1, even Android, iOS and Mac OS X, you need to download proper Microsoft Arc Mouse drivers that are compatible with it, like Arc Touch Mouse drivers or Arc Touch Bluetooth Mouse drivers.
The Arc Mouse drivers are programs that allow the operating system to communicate with Microsoft mouse or pointing device. If there are outdated, broken, corrupted or incompatible Microsoft Arc Mouse drivers, system errors, crashes, and conflicts may occur, such as no mouse pointer/cursor problem, mouse moving on its own issue, mouse laagging,mouse cursor disappearing, etc. So if you encounter mouse not working problem when using the Arc Mouse, it is necessary to update or repair the mouse drivers.
Top 3 Ways to Update Microsoft Arc Mouse Drivers for Windows OS
There are many resources to download the Microsoft Arc Touch Mouse driver or the Arc Touch Bluetooth Mouse driver updates. But getting the correct drivers has never been easier. Here we've had top 3 methods to get the updates. You can go to the manufacturer's website to search for the drivers, update the mouse drivers via Device Manager or use one-click mouse driver update utilities.
See Also:Fix Mouse/Keyboard Not Working after Windows 10 Update on Feb. 2018
Way 1. Download Microsoft Arc Mouse Drivers from the Official Site
Microsoft offers the mouse drivers for the Arc Mouse series products, which got the 2011 IDEA Gold Award for design excellence. And you can log in the Microsoft official site and follow the steps below to download proper one for your Windows 10, 8.1, 7 and other Windows OS (32-bit or 64-bit). For example, you're going to download the Arc Touch Mouse driver and here's how:
1. Go to the Microsoft Device Software Downloads page.
2. Type your Arc Mouse model into the search box or scroll down for the mouse on the page directly.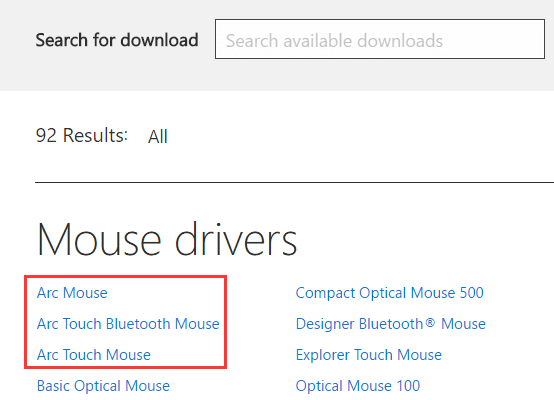 3. Go to the "Downloads" tab.
4. Select your OS and language.
5. Click the download link below to get the driver files.

After that, you can open the download folder and manually install the driver update on your computer.
See Also:Microsoft Surface Laptop Drivers Download for Windows 10 S
Way 2. Update Arc Touch Mouse Drivers or Bluetooth Mouse Drivers in Device Manager
If there are problems with the Microsoft Arc Touch Bluetooth Mouse, you can access to the Microsoft Arc Touch Bluetooth Mouse drivers via Device Manager:
1. Use Windows shortcut keys "Win + X" for the Jump List.
2. Select the "Device Manager".
3. Expand the "Bluetooth" entry and the "Mice and other pointing devices" entry.
4. Right click your Arch Touch Bluetooth Mouse device and select "Update driver".
5. Click "Search automatically for updated driver software" or "Browse my computer for driver software".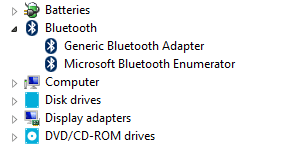 Then follow the on-screen instructions to update the mouse driver or the Bluetooth driver.
See Also:
Way 3. Use One-click Driver Updater to Get Arc Mouse Drivers Updates
All of the two methods above are accessible to get the Arc Mouse drivers, but it's a time-consuming and painstaking work to manually download and install the driver updates. If you prefer a high-efficiency method, it is recommended to use Driver Talent, the professional and one-click driver updater for the mouse. It offers the official and WHQL Microsoft Arc Touch Mouse drivers or Arc Touch Mouse Bluetooth drivers that are compatible with your 32-bit or 64-bit Windows computer.
Besides, drivers for Sculpt Comfort Mouse, Arc keyboard, Sculpt Ergonomic Keyboard, etc. are also available. Click the button above to get it directly and follow the step-by-step tutorial to download the mouse drivers instantly.
1. Launch Driver Talent and click the "Scan" to detect the problematics drivers.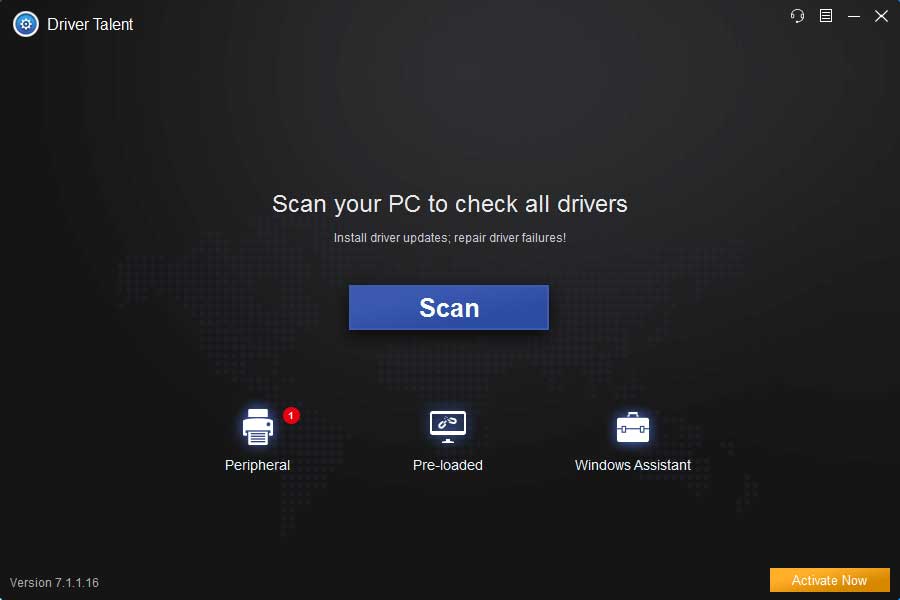 2. Click "Update" to download and install the best match Arc Mouse drivers. Or Click "Repair" to fix the faulty drivers.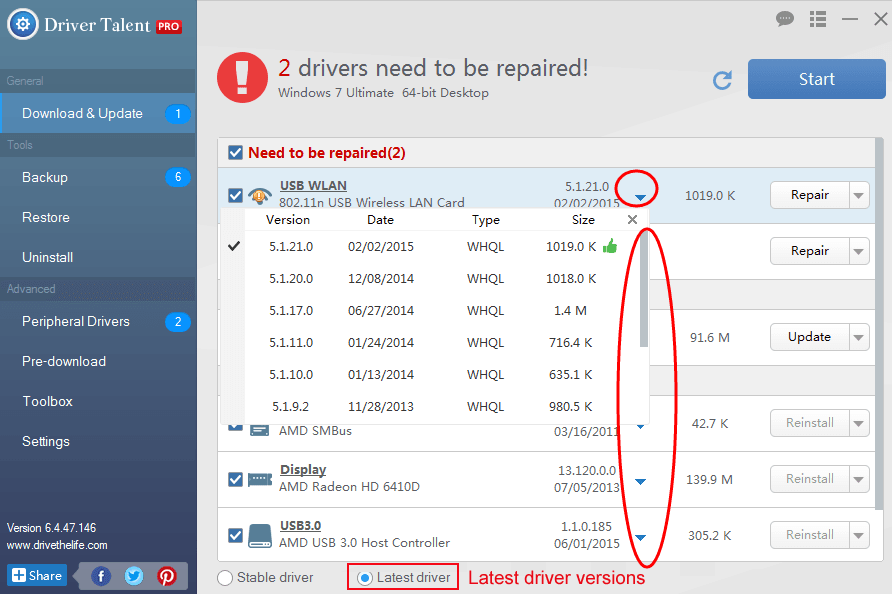 3. Perform a restart to make all the driver changes take effects.
Note: Don't forget to backup drivers before any system changes in case mouse issues occur, such as no Elan Touchpad tab in mouse settings, Bluetooth mouse not working, mouse and keyboard not working, etc.
If you fail to download the Microsoft Arc Mouse drivers, or if you encounter problems with your Arc Touch Bluetooth Mouse (Limited Edition or Surface Edition), you can comment below to let us know or click the LEFT MENU for more help. Any other drivers issues, please see Windows Driver Solutions on this site.
Other Mouse-related Issues and Solutions:
Recommended Download