Fix: Windows 10 Mouse Lagging/Freezing/Stuttering
Jun. 24, 2022 / Updated by Wendy to Windows 10
The mouse lags after upgrading to Windows 10 from Window 8.1/8/7/Vista/XP issue hinders users' daily work and life. The Windows 10 mouse lags bug always appears in a mouse cursor scrolling, with either the wireless Bluetooth mouse or trackpad on a Win 10 laptop or desktop PC.
If your laptop's mouse starts to lag, freeze, pause or stutter after Windows 10 Update or the Creators Update, you can refer to below workable solutions to fix the mouse lagging error in Windows 10.
Read More: Fix Mouse Cursor Disappears on Windows 10
Method 1. Disable Realtek Audio Manager to Repair the Mouse Lags Error for Windows 10
Many users who've got trapped in the freezing, stuttering or lagging mouse malfunction fixed that issue completely by disabling the Realtek audio manager. You can have a try to repair the mouse not working glitch.
This solution has been known to fix both mouse freezing and disappearing cursor issues.
1. Right click the taskbar on the bottom of your screen and then select Task Manager.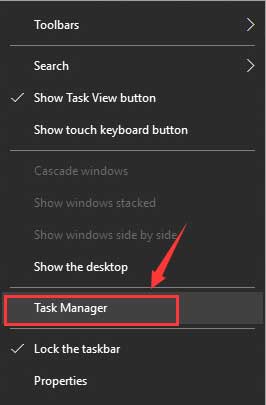 2. Locate the Realtek HD Audio Manager on the Start-up tab, then right click it and choose End Task.
3. Reboot your computer.
If this trick can't tackle the mouse lag bug and bring your mouse back to normal movement, go on the reading for more workarounds.
See Also:Fix Mouse/Keyboard Not Working after Windows 10 Update on Feb. 2018
Method 2. Turn off the Cortana to Resolve the Windows 10 Stuttering Mouse
Cortana is also said to be a possible culprit, causing the lagging, freezing mouse cursor on Windows 10. A bunch of users troubleshoot the mouse delay hassle by simply turn off the Cortana. If you have no idea how to disable Windows 10 Cortana service, you can refer to this guide: How to Disable Cortana in Windows 10 Completely.
Method 3. Update Graphics and Mouse Drivers to Retrieve the Lagging Mouse
Drivers can be outdated or faulty after Windows 10 Update which leads to the computer issues like severe mouse lag and pausing, black screen or blue screen and high CPU usage. Particularly, the incompatible mouse driver and graphics drivers could be the likelihoods, resulting in mouse skipping and inactive scroll dilemma. To update them in a quick and safe way, you might as well try Driver Talent, an automatic driver updater to update you the best-matched device drivers.
Click the button below to grab Driver Talent instantly.

Step 1. Click "scan" to let Driver Talent identify all the incorrect drivers installed on Windows 10.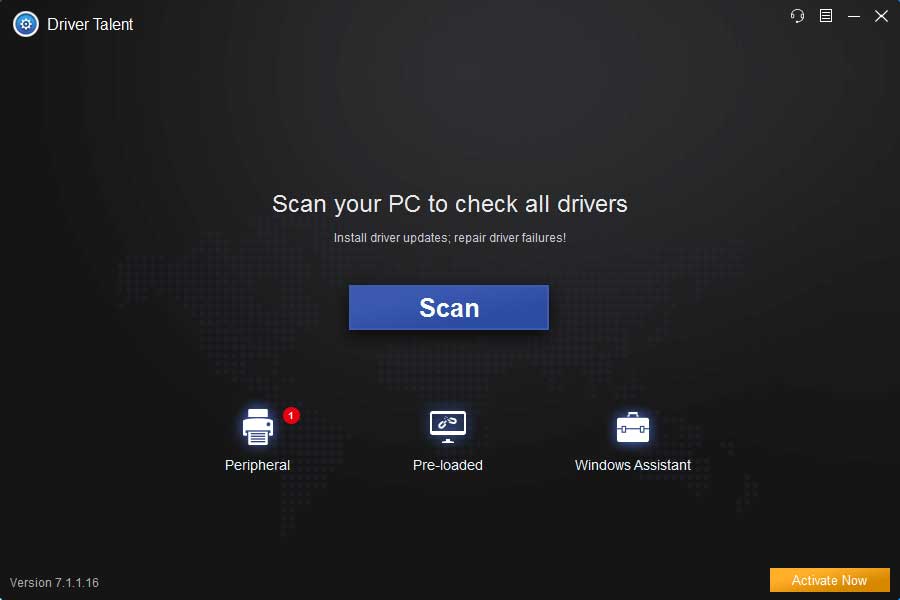 Step 2. Click "Download" or "Update" to install the most appropriate mouse and display drivers to resolve the Windows 10 mouse issues such as mouse freezes, mouse delay, mouse stuttering, mouse jumping etc.
Notes:Backup your drivers in advance in case you may need previous drivers in the future.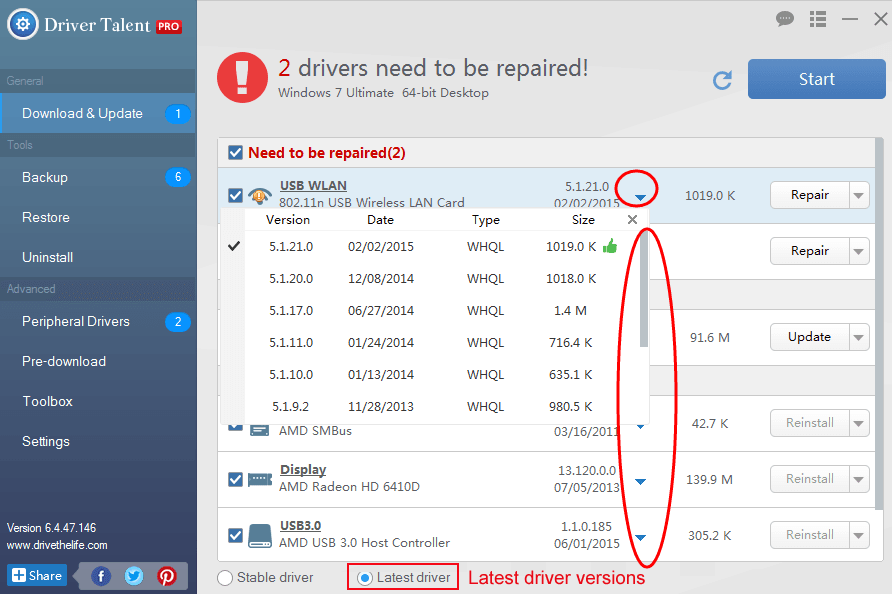 Step 3. Reboot your computer to make the newly updated mouse drivers come into effect.
See Also:
Method 4. Enable and Disable the Scroll Inactive Window
Another workable way for mitigating the laggy mouse is to modify your mouse setting. Follow below steps to do so.
1. Press Win + I to open the Windows Settings.
2. Navigate to Settings ->Devices ->Mouse & Touchpad.
3. Locate the Scroll Inactive Windows when I hover over there option.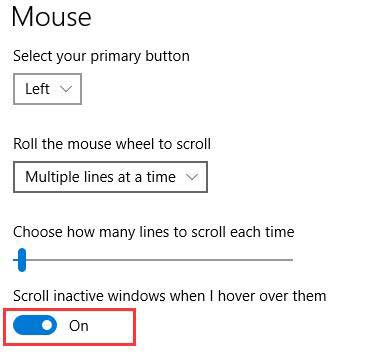 4. Try turning On and Off a few times to check whether it helps to eliminate the skipping and lagging Windows 10 mouse.
Other Mouse-related Issues and Solutions:
That' all! Hope the above solutions could help to dispose of Windows 10 mouse lagging/stuttering/freezing issues. If you find more Windows 10 mouse lag fixes, share with us in below comments section or go to the OStoto official forum for further discussion.
Recommended Download