How to Fix Middle Mouse Button Not Working on Windows 10
Jun. 24, 2022 / Updated by Helia to Windows 10
Mouse not working problem or middle mouse button not working is one of the hardware glitches occurring all of a sudden. We've received part of the Windows 10 users' complaints:
"My mouse has bugged out since the 2017 Windows 10 update. The middle button stopped working correctly.""The scroll wheel of my mouse is acting as a volume scroll instead of a page scroll. I couldn't open a new web page with the center mouse button.""After the Windows 10 Fall Creators Update, I can still click with the middle mouse scroll wheel but can't scroll the page on the screen."…
The mouse wheel not scrolling or middle button not working problem may be caused by many culprits. And they can be summed up:
1. Hardware device hitch
2. Incorrect device settings
3. Faulty mouse driver
4. Malware or virus
5. Improper Windows system configuration
If you are stuck on the mouse center button/scroll wheel not working issue, don't be worried. This post will provide you some workarounds to fix the mouse not working glitch.
See Also:How to Fix Mouse Not Working after Windows 10 Creators Update
Top 3 Ways to Solve Middle Mouse Button Not Working Issue on Windows 10
It is important to check your mouse device. This will help to figure out the crux of the middle mouse button not working in case you waste time on system settings. Once there's no problem with the hardware, you can go to Windows 10 to make some changes.
Now let's begin.
Method 1. Check Your Mouse Device
You need to test or check your mouse like this:
1. Test your mouse on another computer running the same Windows 10 version to see if it runs into the same effect. If so, there may be something wrong with the mouse middle button, and you need to have it repaired or change to a new mouse.
2. Also, you can dismantle the mouse if you've figured out there's a fault button. Then test the cables/switches and clean the dirt out.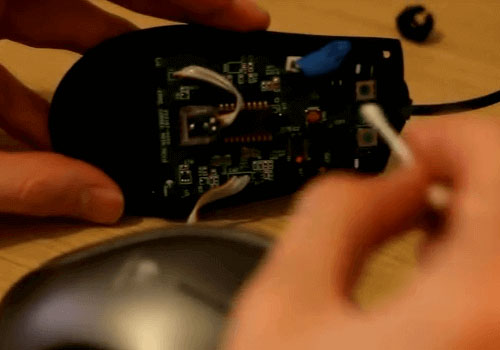 3. If the scroll wheel not working problem only occurs on your computer, you can go to your mouse brand settings on Windows 10 to check if you've assigned the scroll wheel features. (Note: If the all the mouse buttons are not working correctly now, you may need to use a working mouse or the touchpad instead.)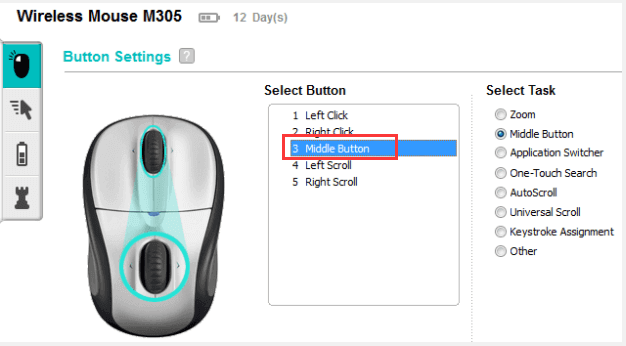 See Also:Fix HID-compliant Mouse Not Working on Windows 10
Method 2. Make Changes in Registry
If Method 1 did not help to fix the malfunction of the mouse middle scroll wheel/button, you can try this solution to bring your mouse back on track. Of course, you have to endure mouse glitch for a moment or use a touchpad to make it.
1. Use Windows shortcut keysWin + R and to open Run.
2. Type into regedit and hit the Enter key.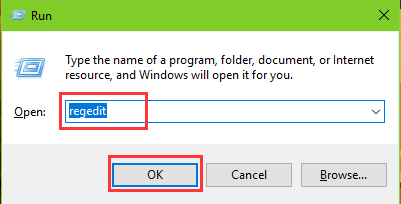 3. Paste the following path to the address bar of Registry Editor and press Enter:
HKEY_CURRENT_USER\Control Panel\Desktop
4. On the right pane, find WheelScrollLines and double-click it.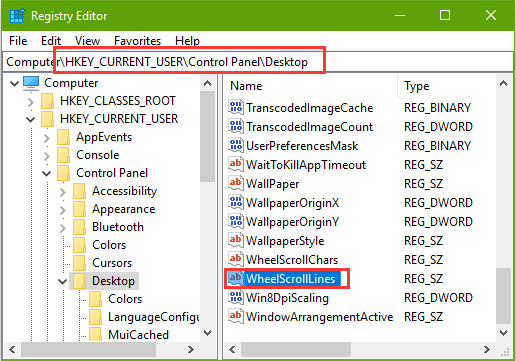 5. Change the Value data to 3 and click the OK button.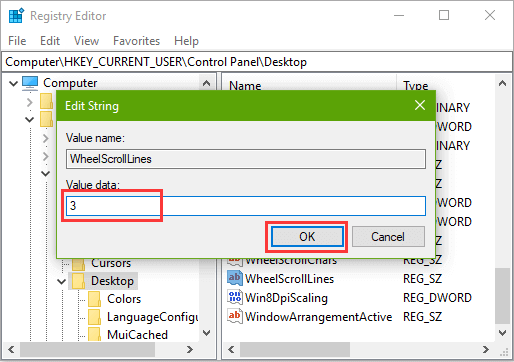 Then restart the computer to test if you can browse the web page with the mouse middle scroll wheel or open a new page by pressing the middle button. If the mouse center button issue still persists, you need to manage the mouse driver to solve it.
See Also:Fix Mouse/Keyboard Not Working after Windows 10 Update on Feb. 2018
Method 3. Manage Mouse Driver to Fix Scroll Wheel Not Working
Outdated or incompatible mouse driver can result in the middle mouse button/scroll wheel not working bug on Windows 10 because the program may not support some new features of the scroll wheel. Also, faulty mouse driver can trigger issues like mouse cursor disappearing error, mouse lagging problem, mouse not working, etc.
In this case, you can download proper mouse driver from your device brand official site and install the program manually. If you prefer a one-click solution, you can also try Driver Talent or other professional Windows driver managers. Such utility will help to detect all the driver bugs and install the best-matched mouse driver for your Windows 10.
Take Driver Talent as an example:
1. Download and install the driver manager via the button below:
2. Launch the program and click the Scan button to start faulty drivers scanning.
3. Click the Update or the Repair button to download and install the compatible mouse driver.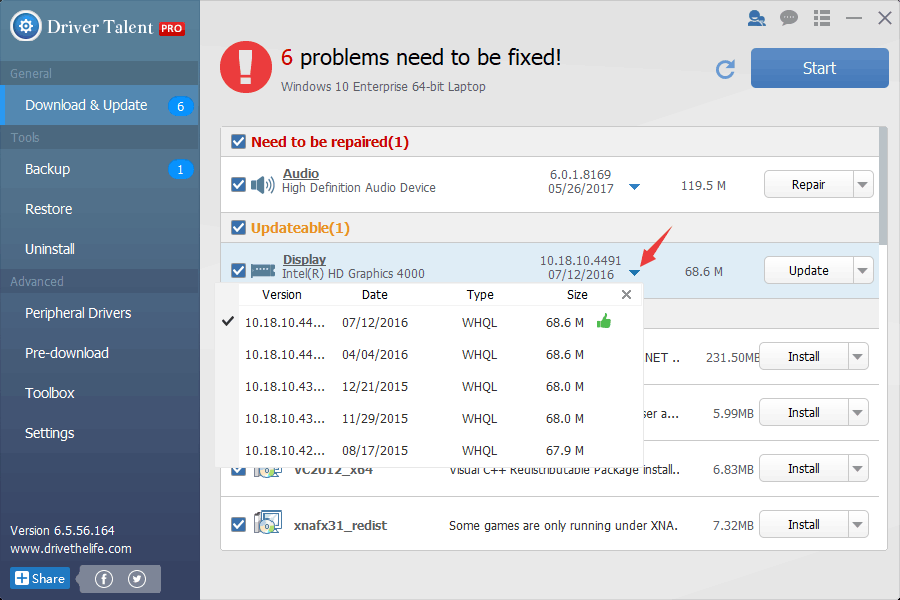 After that, restart the computer to make the driver changes take effect. Then test your mouse to see if the mouse wheel not scrolling issue still persists.
See Also:
All of the above are the viable solutions to troubleshoot the middle mouse button not working hitch after the Windows 10 updates. If your mouse wheel is still not scrolling, or if you encounter other hardware issues after the latest Windows 10 updates, you can comment below or click the support menu on the left of this page for more help.
Any other Windows 10-related issues please check solutions in our Windows 10 Issues and Fix section.
Other Mouse-related Issues and Solutions:
Recommended Download