Top 2 Fixes for OpenAL32.dll Missing Error on Windows10/8.1/8/7/Vista/XP
Jun. 24, 2022 / Updated by Wendy to Gaming Solutions
Lacking .dll files error is annoying for game lovers. The OpenAL32.dll file, one of the most important .dll files which ensure the performance of games like Hotline Miami, Dolphin, Farming Simulator, Blender Dirt 3 and more, is said not found when launching those games with the error notification as below.

The program can't be started because OpenAL32.dll is missing on your computer.

Openal32.dll Not Found.

Cannot find XXX (the path)\openal32.dll.

This application failed to start because openal32.dll was not found. Re-installing the application may fix this problem.

Unable to start the program because it lacks openal32.dll on your computer.

The program can't be started because openal32.dll is missing on your computer.

Cannot start XXX. A required component is missing: openal32.dll. Please install [APPLICATION] again.
How to Fix OpenAL32.dll Missing Error on Windows
The OpenAL32.dll is a Dynamic Link Libraries (Dll) file, developed by Creative Labs Inc. and NVIDIA Corp. It accelerates the GPU to support the video games and programs' performance, without which common game issues like Hotline Miami OpenAL32.dll missing, Dolphin OpenAL32.dll missing, PC slow, Low FPS, game stuttering etc. may occur. While luckily, we get below top 2 effective tricks to fix the "OpenAL32.dll is missing" issue on Windows 10, Windows 8.1, Windows 8, Windows 7, Windows Vista and Windows XP. You should try them successively to get the bug fixed.
Method 1. Reinstall the Game or Software Program to Fix the OpenAL32.dll Not Found Error on Windows
To exclude the missing OpenAL32.dll file bug caused by the software since many programs are written to use OpenAL32.dll by default, the first step you should try is to uninstall the problematic program which comes with the OpenAL32.dll error prompts and then do a fresh installation. If uninstalling and reinstalling the applications fail to resolve the "OpenAL32.dll was not found" hitch, go on the reading for further solutions.
Method 2. Update Graphics Drivers to Repair the OpenAL32.dll is Missing on Windows10 Error
As we mentioned above, the OpenAL32.dll is developed by the NVIDIA Corp, thus the lack of OpenAL32.dll file may result by incompatible NVIDIA graphic drivers. You can use the Device Manager to check whether there are updates for the proper display driver. (Make sure to remove all the NVIDIA related software before updating drivers). If you want a quicker way to help you to do so, you might as well try a professional driver management utility, say Driver Talent, scanning the outdated drivers and then updating you the best-matched ones for you Windows OS within 2 minutes.
One-click the button below to get such a driver update tool and then follow the 3 easy steps to download and update display drivers.
1. Click "Scan" and Driver Talent will find all the incorrect Windows drivers.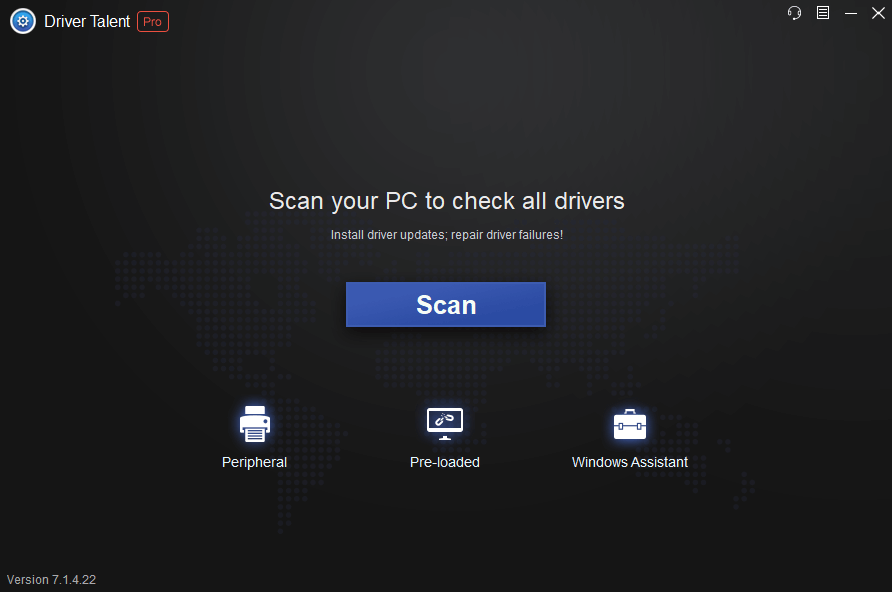 2. Click "Repair" to download and install the most appropriate NVIDIA graphics driver or click "Update" to get the latest version. Both of the two choices will replace the old faulty display drivers which cause OpenAL32.dll file missing glitch.
3. Reboot your computer to make the updates take effect and then the missing OpenAL32.dll should be back and you are able to enjoy your game time.
Notes: Apart from drivers updating, Driver Talent owns more premium features, such as drivers backup, downloading and installing dll files, creating a restore point before installing new drivers, etc..
Hope the above 2 missing OpenAL32.dll file fixes could help you to tackle the OpenAL32.dll error on Windows 10 and other Windows OS. If you have any doubt related to this post, please leave comments in below comments section.
Recommended Download