Top 7 Ways to Fix PNP_Detected_Fatal_Error on Windows 10
Jun. 24, 2022 / Updated by Bessie Shaw to Windows 10
PNP_Detected_Fatal_Error, as a member of BSoD (blue Screen of Death) errors team, could appear when Windows OS is damaged or stops to respond. This BSoD error, PNP_Detected_Fatal_Error, error code 0x000000CA, seems to occur mostly in Windows 10. So here in this post, we conclude some main causes of that error and offer top 7 fixes to help you to get rid of PNP_DETECTED_FATAL_ERROR BSoD issue.
Why Does PNP_DETECTED_FATAL_ERROR Occur
There are numerous reasons could explain for PNP_Detected_Fatal_Error, but generally speaking, there are 4 common causes lead to PNP_Detected_Fatal_Error.
1. Outdated, missing, or corrupted device drivers.
2. Corrupted software in Windows registry.
3. Viruses or malware infect the Windows system files or Windows OS related program files.
4. Driver or software incompatible on Windows 10 after installing new hardware
To rule out the annoying PNP_Detected_Fatal_Error glitch, you might as well take the following 5 solutions.
Way 1. Update Your Devices Drivers for Windows 10
According to the data we gather from the error reports of PNP_Detected_Fatal_Error, outdated or other faulty drivers are the most common reason causing the PNP_Detected_Fatal_Error.
To save your time from chasing down for the correct drivers to manually downloading them for Windows 10, you can turn to a reliable automatic driver updater utility, such as Driver Talent, remarked as the safest and fastest way to update drivers.
Read More: Driver Talent review on Engadget.
Click the button below to get Driver Talent directly.
Follow the 3 easy steps to resolve distorted screen problem in Windows 10.
Step 1. Identify Problematic Drivers
Click "Scan" to let Driver Talent identify all your drivers on Windows 10.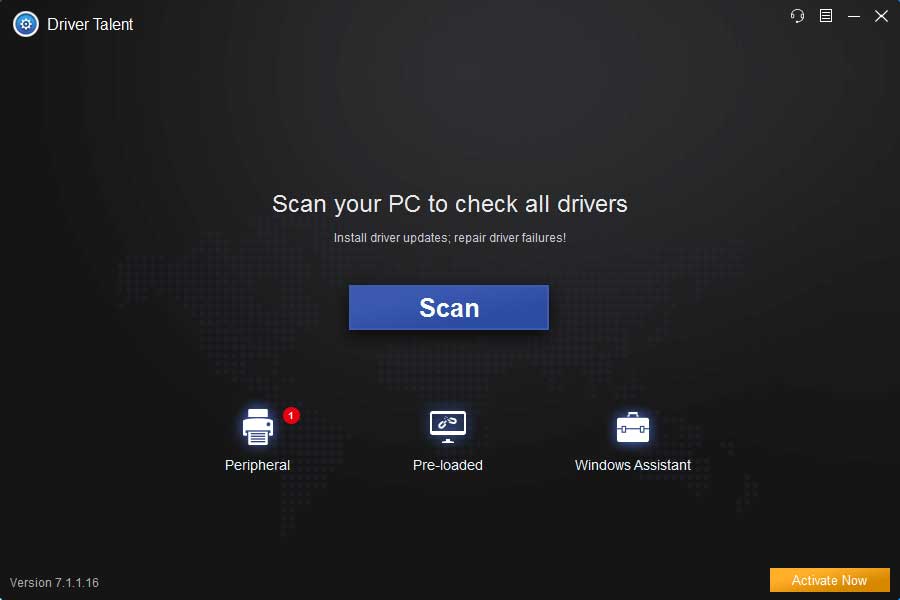 Step 2. Update Your Devices Drivers for Windows 10
All the faulty drivers will be listed after scan. Click "Repair" and Driver Talent will download and install the best-matched devices drivers for the Windows 10. Or you are also able to click "Update" to keep all your drivers up to date.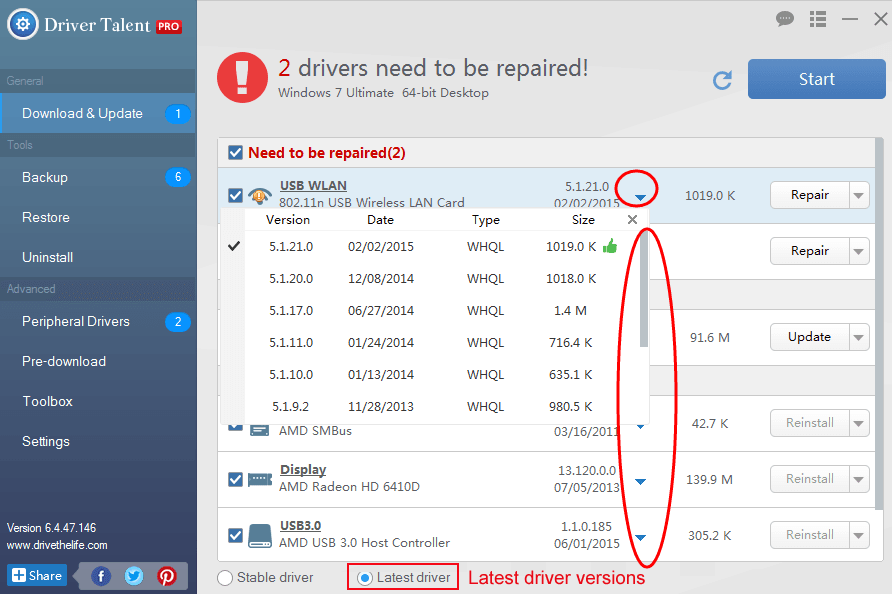 Notes: It is recommended not to update what are not broken.
To prevent from drivers crashing, you'd better back up you drivers with Driver Talent before you update any driver.
Step 3. Reboot Your PC
Make a PC restart to let the newly installed Windows 10 devices drivers take effect.
Note: Aside from drivers downloading and updating, Driver Talent is equipped with more advanced features, such as create a restore point before installing any new drivers, drivers download for another computer, PC speed up, VR support check, etc.
Way 2. Clean Out Your System Junk with Disk Cleanup to Fix PNP_DETECTED_FATAL_ERROR
Overcrowded system junk may also lead to PNP_DETECTED_FATAL_ERROR circumstances. Occasionally cleaning up for the system junk is necessary to keep your computer function in the ultimate state. Besides, it also helps to lower the 0x000000CA error possibility.
1. Click the Start button.
2. Type cmd in the search box andthen right click on the Command Prompt option and select Run as administrator.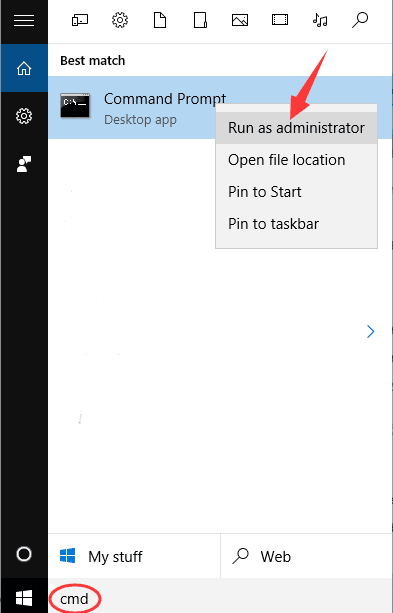 3. Click Yes after a permission dialog box is prompted.
4. Type cleanmgr in the pop-up black box and then hit Enter.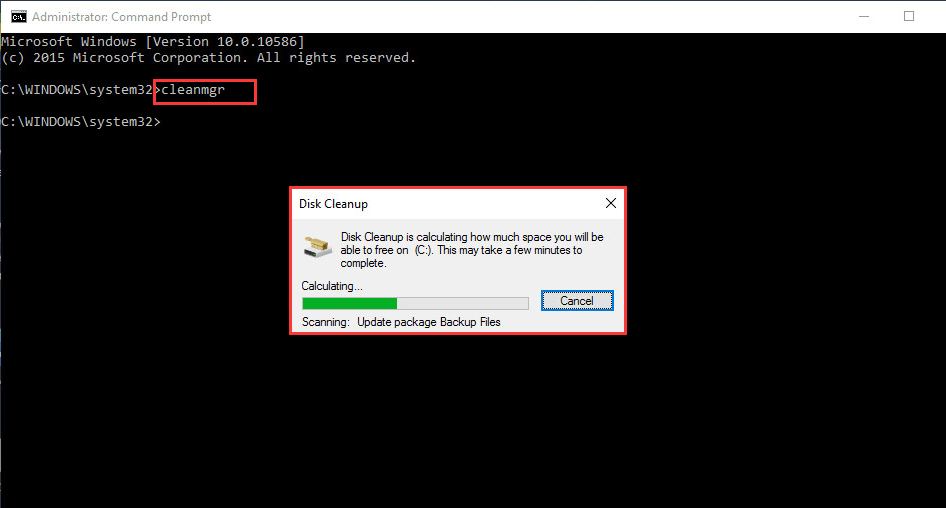 5. The Disk Cleanup will calculate the disk space you can reclaim.
6. The Disk Cleanup window will show you checkboxes you can select. Scroll down to Temporary Files, check it and select OK. You can also check other boxes you want to clean and click OK.

Way 3. Run Windows System File Checker
Windows System File Checker is a handy tool, owned Windows itself, which can help to detect corruptions in Windows system files, like PNP_DETECTED_FATAL_ERROR malfunction.
1. Follow way 2 to repeat the steps from 1-3.
2. Type sfc/scannow and then press Enter.
3. System File Checker will scan for the cause of PNP_DETECTED_FATAL_ERROR and other system file problems.
4. Follow the on-screen instructions to complete the check.
Way 4. Update System BIOS
Due to incapability issue, outdated or corrupted system BIOS could generate error 0x000000CA, the Blue Screen of Death error. If that is the case, you can solve this PNP_DETECTED_FATAL_ERROR problem by simply updating your system BIOS for Windows 10.
Way 5. Make Sure that Your Computer Is Virus Free
Since viruses or malware may infect the Windows system files or Windows OS related program files, which could result in PNP_DETECTED_FATAL_ERROR on Windows 10 eventually. You'd better scan your computer regularly to keep it from viruses or malware invasion.
Way 6. Restore Your System to Resolve PNP_DETECTED_FATAL_ERROR
If you have attempt all the solutions above but the 0x000000CA error still exists. This method will help you restore your system to a previous version.
1. First, enter Safe Mode.
2. Press Win + R to open Run command.
3. Type rstrui.exe and then hit Enter.
4. Roll back to the system version when your computer functioned well. Then Click Next.
5. Follow the on-screen instructions to complete the restoration.
Way 7. Perform a Clean Windows 10 Installation
Reinstalling Windows will erase everything from your hard drive. That is to say, after a clean Windows installation is finished, you will start with a brand new system. See: how to perform a clean Windows 10 installation.
Hope this post can help you to rule out the PNP_DETECTED_FATAL_ERROR on Windows 10. If you would like to share more workable solutions with us, please leave comments below.
Recommended Download