How to Fix Update Error 0x8024a112 on Windows 10
Jun. 08, 2020 / Updated by Bessie Shaw to Windows 10
"Hello sir/madam. I faced this error code 0x8024a112 after installing the Windows 10 Insider build. Here is the error message: 'We're having trouble restarting to finish the install. Try again in a little while. If you keep seeing this, try searching the web or contacting support for help. This error code might help: (0x8024a112).' Does anybody know how to fix this error?" – From Microsoft Community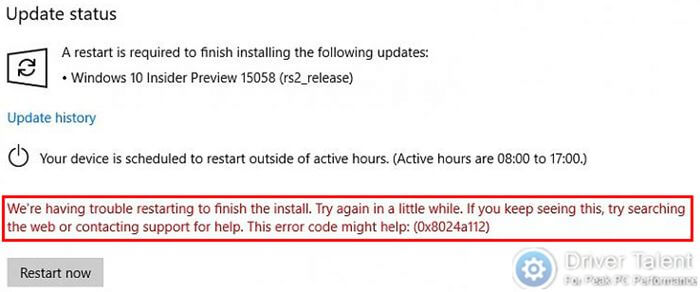 Recently, some users reported that they ran into the error code 0x8024a112 after they installed the Windows update like the Fall Creators Update Version 1709 or Windows 10 April 2018 Update 1803. This error usually occurred among the users who joined in the Windows 10 Insider program. If you are also struggling with this update issue, this post may be your savior. Several workable methods to fix update error 0x8024a112 on Windows 10 are listed below.
Method 1. Run Windows Update Troubleshooter to Fix 0x8024a112 Error
To troubleshoot the 0x8024a112 error on Windows 10, you can try to run Windows Update troubleshooter at first. This is the most common way to resolve Windows update issues. Take the following steps.
Step 1. Type "troubleshoot" in the search bar and then select Troubleshoot in the search result.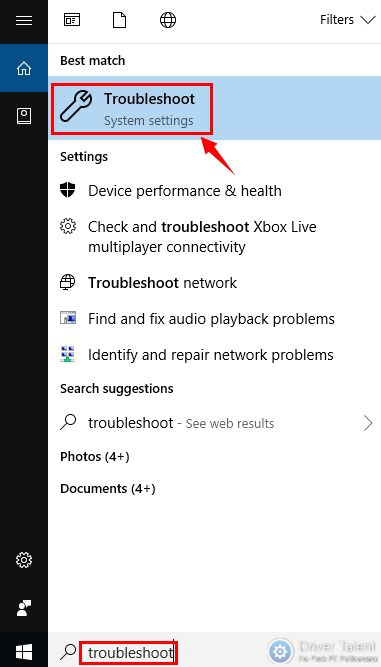 Step 2. Scroll down to find Windows Update and click on it.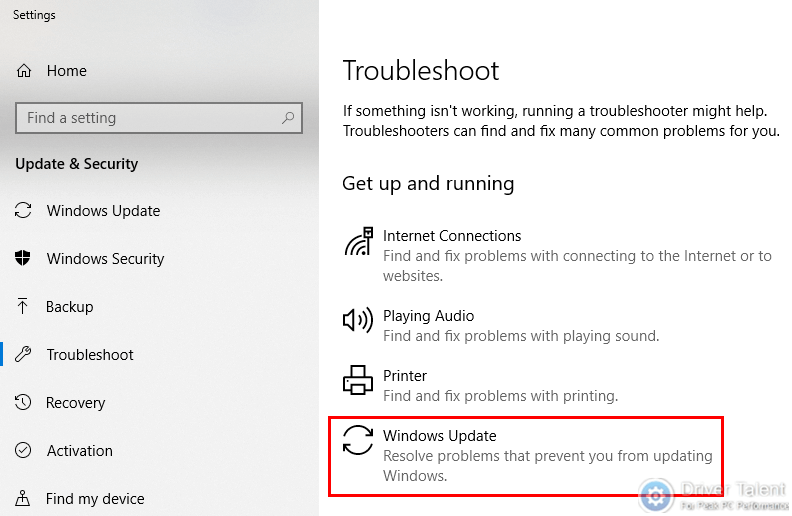 Step 3. Select Run the troubleshooter.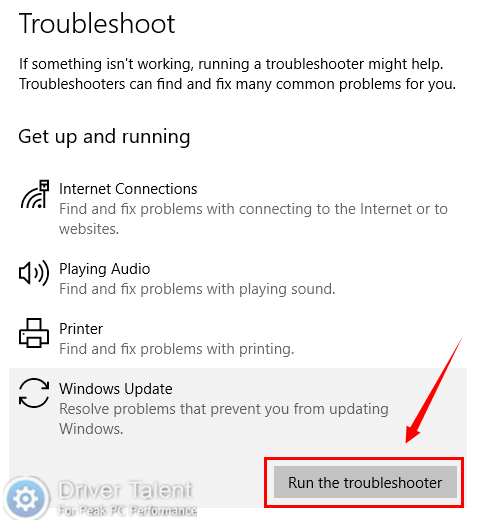 Then the troubleshooter will detect the issues and resolve them automatically.
Method 2. Perform a Clean Boot to Resolve 0x8024a112 Update Error
If the Windows Update troubleshooter in method 1 doesn't work, the second method you can try is to perform a clean bootas an administrator and then install the update again. The steps are below:
Step 1. Use shortcut key Windows + R to open the Run dialog box. Type "msconfig" in it and click OK or hit Enter.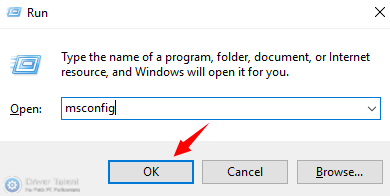 Step 2. Select Selective startup under the General and uncheck "Load startup items".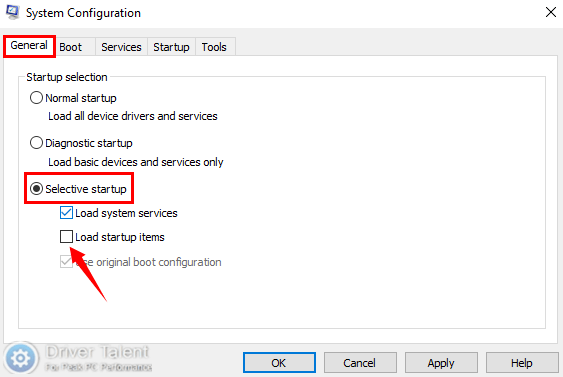 Step 3. Locate Services and check "Hide all Microsoft services". Then click Disable all and OK.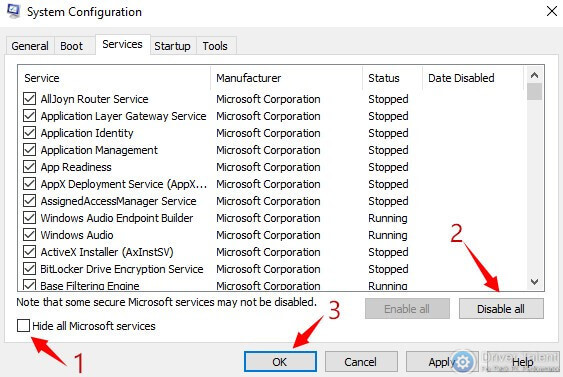 Step 4. Click on Restart on the pop-up dialog box.
After finished the reboot process, reinstall the update to see if the issue still exists.
Also read:How to Use Windows 10 Clean Boot to Fix PC Errors
Method 3. Remove the Content of the Software Distribution Folder and Reset It
This is also a widely used method to troubleshoot Windows update issues. The process may be a little complex. Follow the instruction below step by step, and you will achieve it.
Step 1. Use shortcut key Windows + R to open the Run dialog box. Type "services.msc" in it and hit Enter.
Step 2. Scroll down to find Background Intelligent Transfer Service and right click it to choose Stop.
Step 3. Then find Windows Update, right click it and choose Stop.
Step 4. Open File Explorer and navigate to C:\Windows\SoftwareDistribution. Then remove all the content in this folder.
Step 5. Press shortcut key Windows + X and click Windows PowerShell (Admin) to open the Windows PowerShell.
Step 6. Run the following commands one by one to rename the Software Distribution folder to SoftwareDistribution.old:

Step 7. Close the Windows PowerShell and restart your computer.

Method 4. Run System Restore in Safe Mode to Troubleshoot 0x8024a112 Error
If the methods above don't work, you can try to run system restore in Safe Mode to resolve the update error 0x8024a112 on Windows 10. Refer to the following articles:

Note: You'd better use a professional driver manager like Driver Talent to back up the drivers before you make any changes on your computer.
Hope the update error 0x8024a112 would be fixed after you try the methods above. These methods can also work for other Windows update errors like 0x800f0900, 0x80242006 and 8024402c. Welcome to share your good ideas in the comment section below as well. More solutions to other update errors can be accessed below:

Recommended Download