How to Fix Video Upside Down on Windows 10
Jun. 24, 2022 / Updated by Bessie Shaw to Windows 10
Did you ever meet the dilemma that your video is going upside down? Normal case is that after you transfer the video file which is shot by phones or other devices to the PC, only to find that the video plays upside down on your Windows 10 computer even if you go under all video settings.
What Causes the Video Upside Down on Windows 10
There are many factors that may lead to video upside down issues on Windows 10 and here are some of them:
1.The original video is taken in a handstand status.
2.Hardware issues resulting in video upside down. The display card may be damaged or get something wrong on your Windows 10.
3.Video upside down problem caused by faulty drivers. The graphics driver which commands the normal performance of display card is outdated, missing or incorrect after you upgrade to Windows 10.
Read More: Fix Display/Video/Graphics Problems after Windows 10 Update
Free Download & Update Graphics Driver, Video Card Driver, Monitor Driver, Display Card Driver
How to Fix Video Upside Down on Windows 10
To flip the upside down video, here are some troubleshooters: rotate the upside down video with free Windows programs, popular programs like Windows movie maker and VLC, and fix upside down video with a professional driver update utility. You should try the following methods till the video upside down error is successfully ruled out.
Method 1. Using Windows Movie Maker to Rotate the Upside Down Video
Windows Movie Maker, Microsoft its own proprietary video editing software, equipped with the function to rotate the upside down video. Try below steps to use Windows Movie Maker troubleshoot upside down video on Windows 10 issue:
1.Open Windows Movie Maker, Click "File", and then click "Import Media" items.
2.Click "File" after you launch Windows Movie Maker and then click "Import Media" Items.
3.Select the "Rotate Right" or the "Rotate Left" button to rotate your video in the correct direction after the video file upload completes.
4.Save your video by clicking "Save Movie" button on the top right and from the drop-down menu, choose "Recommended for this project".
Note: Windows Movie Maker sets a lot of options for movie file's saving, you can choose the options for your devices.
Method 2. Using VLC to Flip Upside Down Videos on Windows 10
Rotating a video upside down on Windows 10 with VLC, you should note that the change is temporary and done on the fly in the program. That is to say, that method only fixes the Windows 10 upside down issue in VLC. If the upside down video is played in another program, it will still stay the reverse status.
1.Open your upside down video file and play it.
2.Scroll down to the "Tools" tab and then click "Effects and Filters".
3.Click "Video Effects" tab on the Adjustments and Effects dialog, and then choose "Geometry".
4.Check the "Transform" box and then flip the upside down video by choosing "Rotate by 180 degrees" from the drop down menu.
Method 3. Update Your Graphics Drivers via Device Manager
As we have mentioned above, the graphics driver may be wrongly installed or uninstalled or even missing if you upgrade to Windows 10 through Windows Update, for it forces to update all drivers automatically. And it is said that the automatic updates could result in unexpected driver issues on Windows 10, graphics drivers glitches like video upside down on Windows 10 included.
1. Press Windows + X hotkeys to open Device Manager.
2. Expand the Display adapters section and right-click your computer's graphics card.
3. Select Update Driver Software.
5. Choose Search automatically for updated driver software.
6. Follow the on-screen instructions to complete the updates.
Method 4. Update Your Graphics Drivers with Driver Talent
There are alternative drivers updating solutions to resolve Windows 10 video upside down issue. Say, the driver update utility tools can troubleshoot video upside down on Windows 10 that may be caused by related graphics driver errors. Driver Talent, a professional widely-used drivers updater utility, can detect your all your problematic drivers and repair them with just a few clicks in minutes.
Click the button below to free download Driver Talent.
Follow the three easy steps to adjust your upside down video to the correct direction.
1. Identify the Problematic Graphics Drivers
Launch the Driver Talent, and then click "Scan" to make a safe detection for your drivers. If the graphics driver is faulty, it will be listed after scan.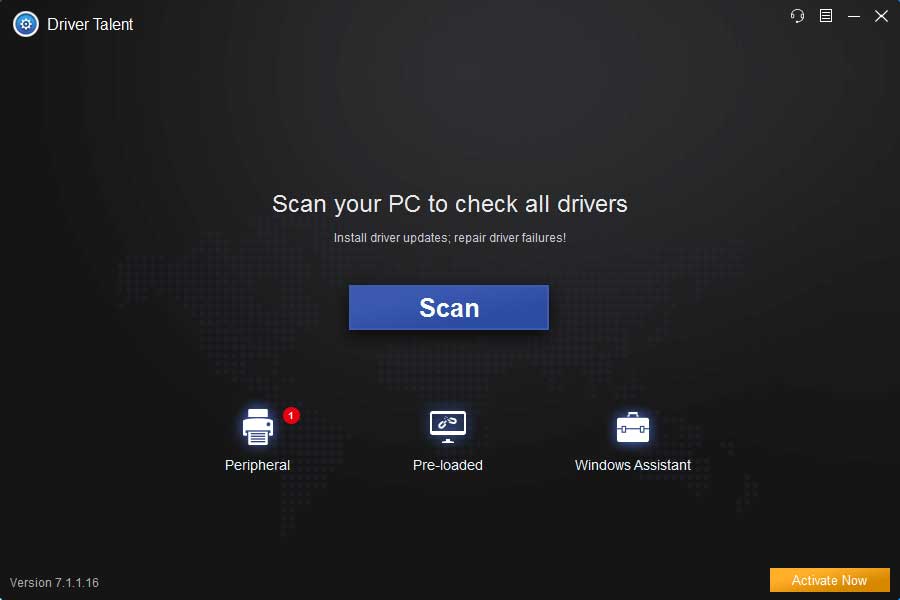 2. Download and Update Graphics Drivers for Windows 10 to Fix Upside Down Video
As all the outdated, missing and faulty drivers will be listed after the scan, you can click "Repair" to fix them or you may also click "Update" to download and install the latest driver version for Windows 10. It is recommended that you don't update drivers when they aren't broken.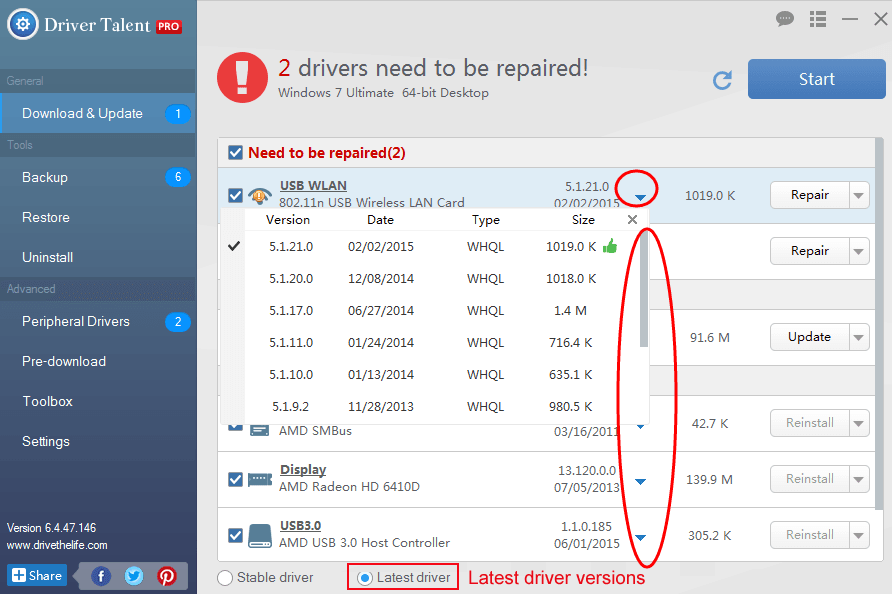 3. Reboot Your PC
Restart your computer to make the newly installed graphics drivers take effect on Windows 10.
Note: Apart from repairing faulty drivers, Drive Talent comes with more premium features, such as drivers backup, drivers restore, system restore, drivers download for another computer ,PC speed up, VR support check, etc.
Hope this post could be useful for fixing this video upside down on Windows 10 problem. While if you continue to be annoyed with the video upside down error, write to us in the comment section below for further assistance.
Recommended Download