Hotfix for High CPU Usage Issue Caused by Nvidia Driver 430.39
Jun. 14, 2022 / Updated by Bessie Shaw to News
Los Angeles, Calif. - April 29th, 2019 - Last week, Nvidia rolled out its WHQL-certified version 430.39 GeForce Game Ready Driver to provide support for the upcoming Windows 10 May 2019 Update version 1903 as well as the newly launched GTX 1650 graphics cards and seven new G-SYNC compatible monitors. Unfortunately, along with these improvements, there are also some serious issues with this release. Some users encountered the high CPU usage issue after updating to driver 430.39.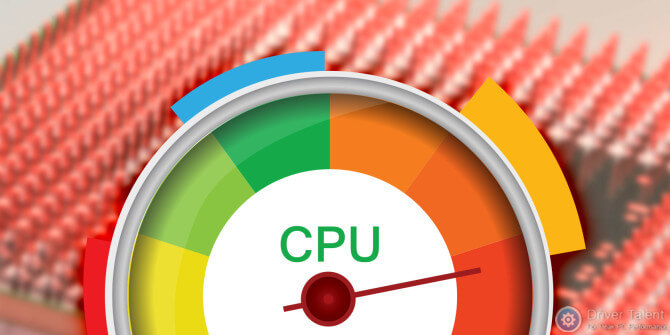 There are some complaints about this issue on Reddit and Nvidia's forums.

Users who have this problem will find that the NVDisplay.Container.exe occupies higher CPU even when it is idle. In extreme cases, it may even seriously affect the normal operation of the computer. After a large number of users reported the same problem, it was assumed that the problem was caused by the Nvidia driver 430.39, which was recently installed.
NVDisplay.Container.exe is part of Nvidia's Telemetry gathering schtick, which is initially used to power the Control Panel. Even if you opted to install just only the display driver with version 430.39, the software will still create the offending files and folders and potentially occupy your CPU. This is where the problem lies.
To verify if there is the same issue on your computer, you can use the shortcut Ctrl + Shift + Esc to launch the Windows Task Manager. And check if the NVDisplay.Container.exe occupies high CPU usage.
How to Fix High CPU Usage Issue Caused by Nvidia Driver 430.39?
Nvidia has acknowledged this issue and reproduced the bug to seek a solution. After persistent efforts they finally succeeded in rolling out a hotfix GeForce driver 430.53. GeForce Hotfix display driver version 430.53 is created based on driver 430.39. It's released to address the following issues:
Higher CPU usage by NVDisplay.Container.exe introduced in 430.39 driver.

3DMark Time Spy: Flickering observed when benchmark is launched.

BeamNG: Application crashes when game is launched.

Shadow of the Tomb Raider: Freezes when launched in SLI mode.

Desktop flickers when videos are played back on a secondary monitor.
If you are suffering from the high CPU usage issue, you can click here to download and install the GeForce Hotfix driver version 430.53 from to settle it.
You may also like to check out:
Hope the high CPU usage issue caused by driver 430.39 won't continue to be the case. Welcome to discuss it in the comment section below. If you are searching for solutions to some common driver-related issues, please go to the Windows Driver Solutions section on this site. There will be what you need.
Recommended Download