How to Check NVIDIA Driver Version on Windows?
Jun. 16, 2022 / Updated by Vivi to Windows Driver Solutions
To fix bugs and improve performance, NVIDIA rolls out updates for NVIDIA drivers every now and then. Here we are going to present common ways to check the NVIDIA driver version on Windows. There are three common ways for you to choose.
Way One: Check driver version in Device Manager

You can see detailed information about your hardware devices and driver software in Device Manager. Checking NVIDIA driver version in Device Manager is one of the common methods.
Step 1. Press Windows logo key

and R on the keyboard at the same time.
Step 2. Type devmgmt.msc in the Run box and click OK.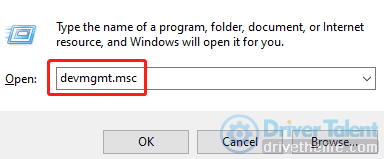 Step 3. Double click Display adapters.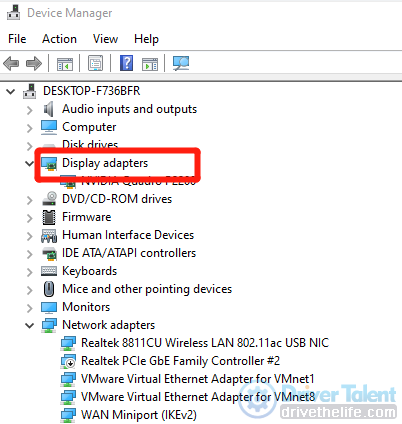 Step 4. Double click your NVIDIA graphics card.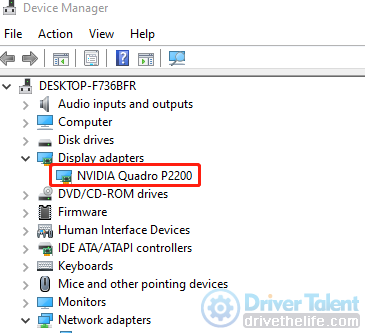 Step 5. Click the Driver tab.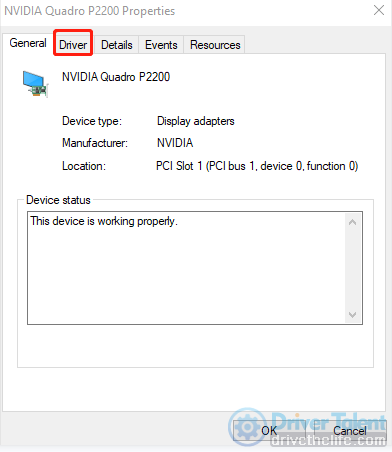 Then you will see the version number of your driver in Driver Version, Driver Provider as well as Driver Date.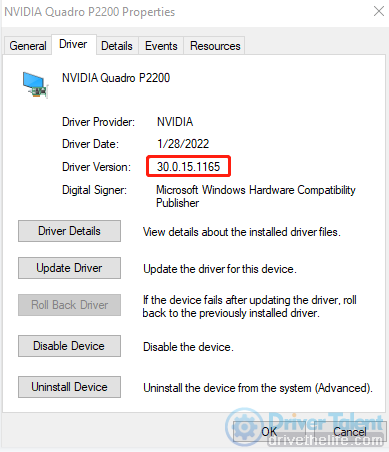 If you don't like this method, don't panic. You can try the other solutions provided below.
Way Two: Check driver version in NVIDIA Control Panel

NVIDIA Control Panel enables you to access the important functions of NVIDIA drivers. You will see it if you are using NVIDIA video card. Follow the steps to view your driver information.
Step 1. Right click any blank area on the desktop.
Step 2. Open the NVIDIA Control Panel.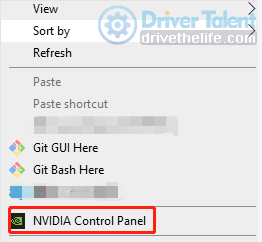 Step 3. Click System Information in the lower left corner of the window.


Step 4. View the Driver Version in the Display section.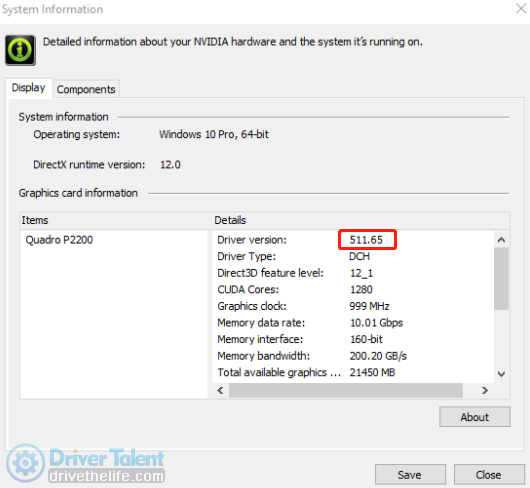 Different from the result of the first method, you will notice that you can only see five numbers in the Driver Version at the end of this method. They are actually the last five numbers of the NVIDIA driver's full version number.
Way Three: Check driver version with Driver Talent

If you think checking driver version step by step with the above two methods are a bit complicated, and you want a quicker and easier way to check your driver information and update drivers, the third method is a better choice for you.
Driver Talent is an useful driver software that can help to find out all driver problems, such as Black Screen Issues, Horizontal/Vertical Lines on Screen and other Display/Video Problems. Then it can automatically fix all driver issues in seconds. You can count on Driver Talent to check your drivers and fix all driver-related issues.

Step 1. Click Download below to install Driver Talent.

Download Now

Step 2. Scan your device with a single click.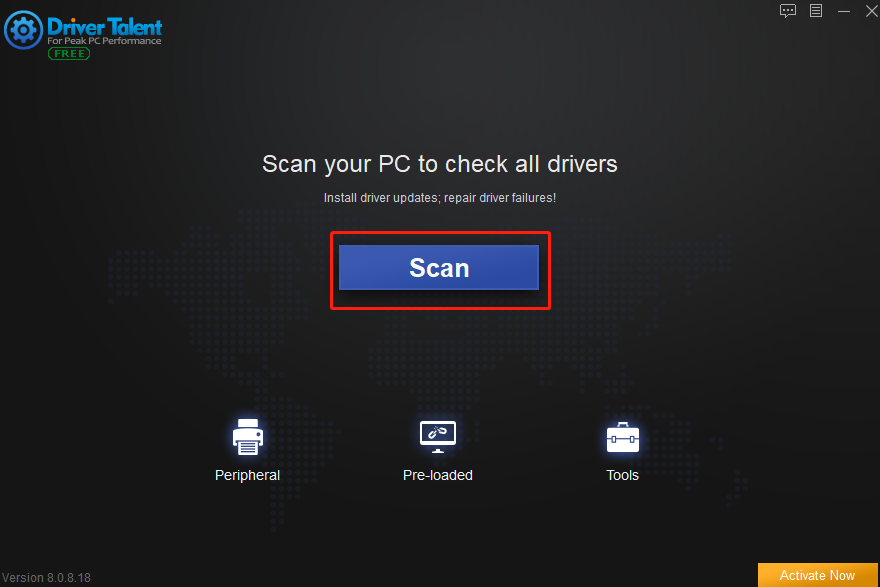 Step 3. Click Display adapters.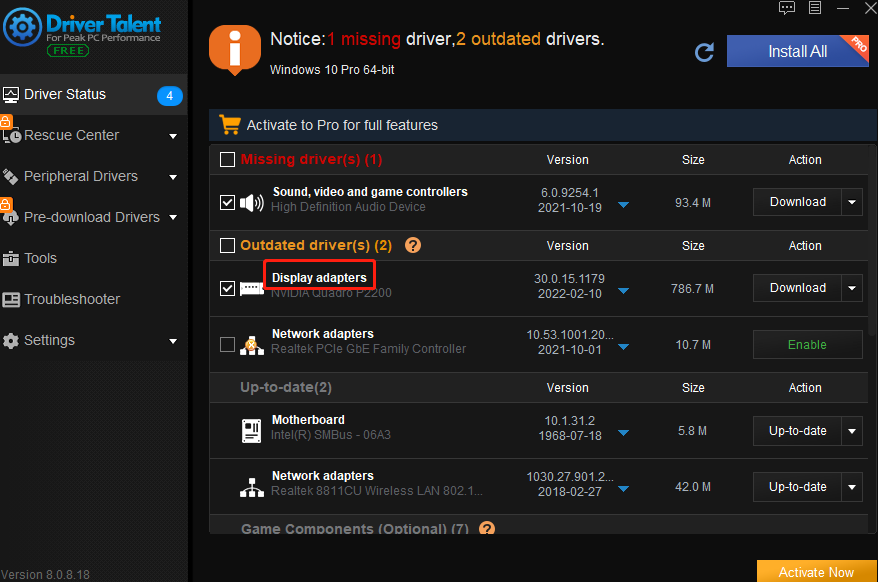 Then, the version number of your NVIDIA driver will appear instantly.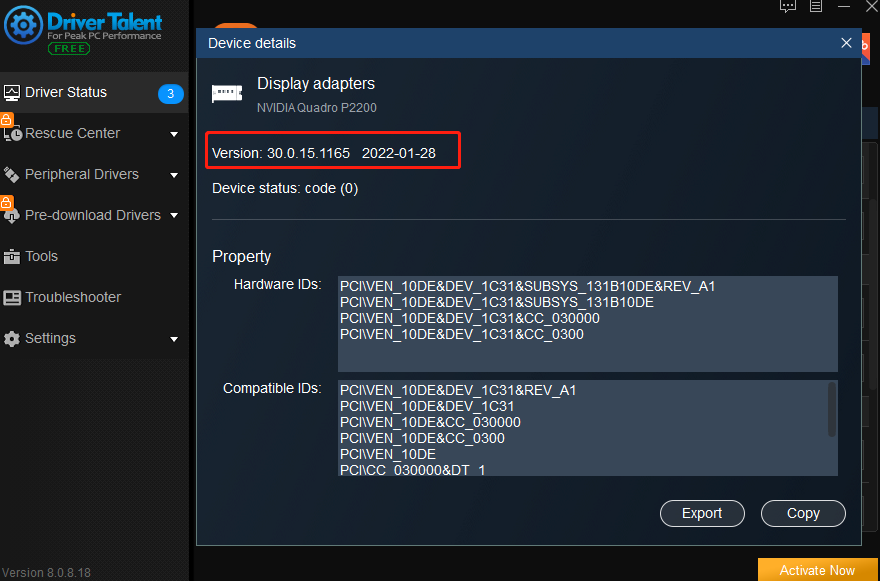 Besides, Driver Talent will show you the Hardware IDs and Compatible IDs at the same time. This is of great importance for you to find compatible drivers for your device or download drivers for another device that cannot connect to Internet (see: Fix No Internet Connection). These three methods are the most frequently used methods to check NVIDIA driver version on Windows. If you still have any computer issues, please feel free to contact us in the comment section below.


Articles you may also be interested in:

1. What Are Nvidia Game Ready Drivers?

2. Where Can I Find Game Ready Driver: Nvidia GeForce 511.79

3. How to Install the Latest Intel Graphics Driver: 30.0.101.1340

4. How to Download the Latest AMD Radeon Adrenalin: 22.2.3

5. How to Download GeForce Hotfix Driver 511.72







Recommended Download