How to Download the Latest AMD Radeon Adrenalin: 22.2.3
Jun. 24, 2022 / Updated by Vivi to Windows Driver Solutions
AMD has released Radeon Software Adrenalin 22.2.3 Driver. Users of Windows 10 and Windows 11 64-bit can now download it. This latest AMD Radeon Adrenalin includes support for the popular Elden Ring, increases performance in Shadow Warrior 3 by up to 6% and improves performance in Grid Legends by up to 15%. To enjoy great gaming experience, you can download the latest AMD Radeon Adrenalin, 22.2.3.
How to download AMD Radeon Adrenalin 22.2.3
There are two widely used methods to download AMD drivers. You can choose either one of them to get the driver you need.
Method one. Download Radeon Adrenalin 22.2.3

manually

.
You could visit the official website of AMD and search Radeon Software Adrenalin 22.2.3. According to AMD, you must carefully read the terms and conditions of AMD's End User License Agreement and agree to be bounded them. Then you are able to download and install the package manually.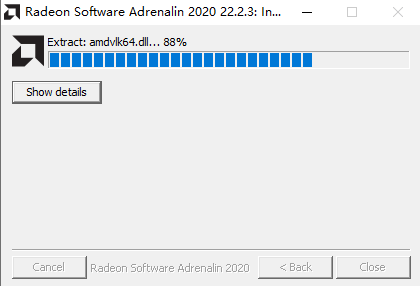 Method two. Download Radeon Adrenalin 22.2.3

automatically

.
If you don't want to waste time in browsing web pages and prefer a more simple method for installing drivers, you could use a driver updater like Driver Talent.
Driver Talent can scan the drivers on your device and automatically find out the one that doesn't work well in a few seconds. It enables you to download the latest drivers from AMD, Intel and Nvidia. Follow the steps to download Radeon Adrenalin 22.2.3 automatically with Driver Talent.
Click the button to download Driver Talent.
Step 1. Start the

"

Scan

"

stage with one click on the button.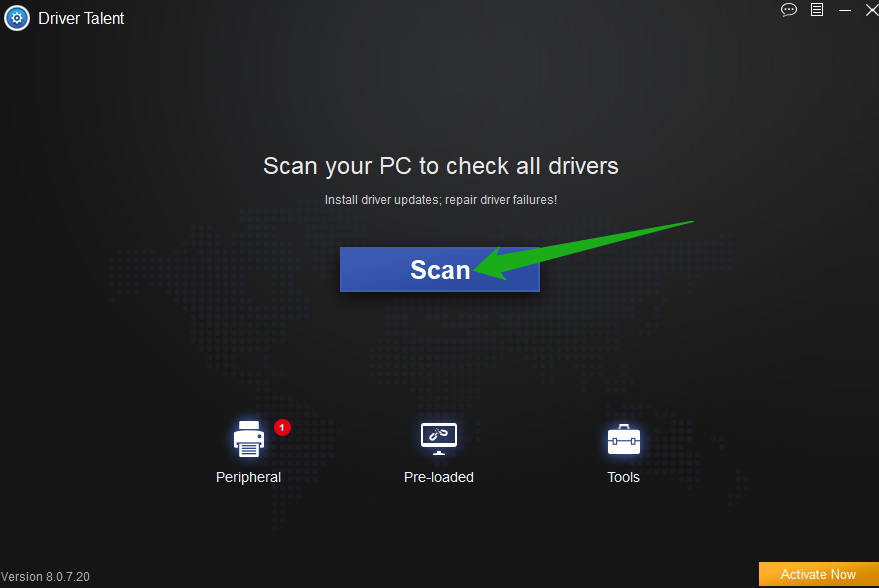 Step 2. Open the driver list and select the one you want and click

"

Update

"

on the right hand side.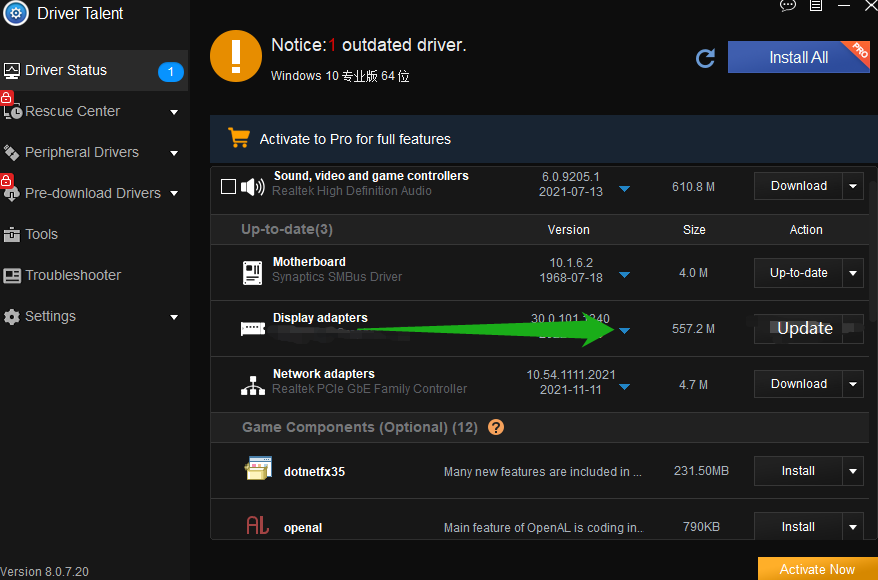 Step 3. Reboot the PC.
That's it. The installation has finished! Now you can have a better gaming experience with improved graphics and performance.
Please back up your previous driversbefore installing new drivers and this will allow you move back to the previous mode when you don't like the changes. If you encounter any computer problems (black screen, horizontal or vertical lines on screen or Bluetooth connection problems...), you could try Driver Talent. It can fix various issues caused by drivers.
See also:
1. How to Fix AMD Radeon Graphics Not Showing on Windows 10
2. How to Fix AMD Radeon Graphics Error 43 on Windows 10
3. AMD Ryzen Drivers Download and Update for Windows 10
4. How to Fix AMD Issues after Windows 10 Creators Update
Recommended Download