How to Download GeForce Hotfix Driver 511.72
Jun. 16, 2022 / Updated by Vivi to Windows Driver Solutions
Nvidia released GeForce Hotfix Driver 511.72 in February, 2022. Some of you may ask "what is a GeForce Hotfix driver?", "what's new in it?" and "how to get it?". This article is going to answer these questions for you.
What is a GeForce Hotfix Driver
The GeForce Hotfix drivers are almost the same as the previous version, just like GeForce Hotfix Driver 511.72 is based on the Game Ready Driver 511.65. The difference is that the GeForce Hotfix drivers are added with a few fixes for some new game releases. These fixes can help to avoid some issues occurring in playing games and improve gaming experience.

What

'

s new in it
It is said by many people that they couldn't re-enable G-SYNC on compatible displays after they disable G-SYNC from the NVIDIA Control Panel. This has been fixed with GeForce Hotfix Driver 511.72. It also solve the random corruption problem in Call of Duty: Vanguard. Players of Assassin's Creed Valhalla reported that sometimes it may fail to correctly launch, but this issue should not appear again with Hotfix Driver 511.72 installed.
How to get GeForce Hotfix Driver 511.72
There are two popular ways to download GeForce Hotfix Driver 511.72.
Way 1. Downloading from Nvidia

'

s website
Visit the official website of Nvidia, and do the manual driver search by providing the information of your operation system.
Click "START SEARCH" and select the one you need from the result. And then download and install the driver according to instructions. This way requires you to have a good knowledge of your operation system so as to find a driver compatible with your system. Or you may encounter problems caused by incompatibility, such as black screen, blue screen and brightness not working issue. So if you know little about your device, you had better choose the Way 2 and download drivers with a professional tool.
Way 2. Downloading with professional driver software
Driver Talent, a fantastically developed software that can instantly download and install latest drivers, and automatically fix all driver related issues, such as no sound from speaker, no Internect connection and PC slowing down.
Click the button to get Driver Talent.

Step 1. Scanning
Scanning the drivers on your device to find out the one that doesn't work in top condition.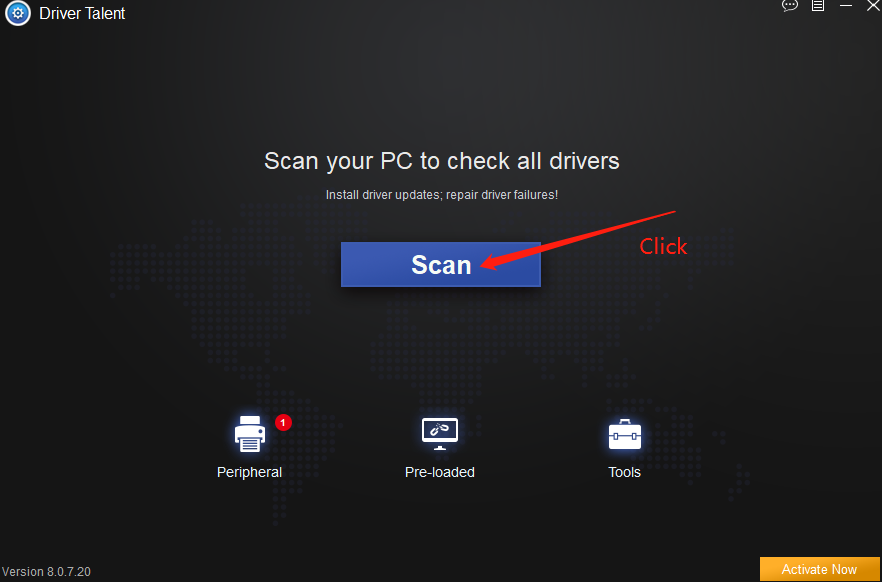 Step 2. Selecting and downloading
Select the Nvidia driver version that you want and click on "Update" on the right hand side to start download.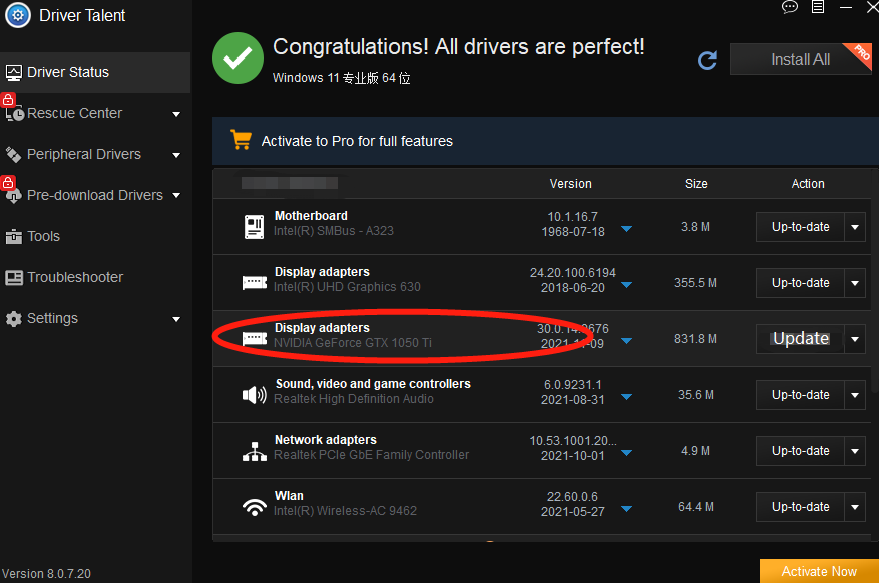 Step 3. Completing
Now, the downloading and installing process has been completed! You can reboot your device to make the new driver come into effect and enjoy playing games.
See also:
1. How to Get Nvidia GeForce 511.79 Game Ready Driver for Improving Gaming Experience
2. What Are Nvidia Game Ready Drivers?
3. Where Can I Find Game Ready Driver: Nvidia GeForce 511.79
4. How to Fix NVIDIA Control Panel Won't Open on Windows 10
Recommended Download