How to Speed up Slow PC on Windows 10
Jun. 24, 2022 / Updated by Helia to Windows 10
It is a super annoying experience to run a slow and laggy desktop PC or laptop. Many users have been suffering a slow PC in Windows 10. After upgrade to Windows 10, the operating system seems to slow down or even get stuck at times. Say operation as simple as clicking on the start menu may cause it to hang for seconds.
What Causes the Slow PC on Windows 10
What is the cause for the laggy and slow PC on Windows 10? Even with the newest Windows 10 software, your computer keeps running slowly. Reasons could be various, but generally, it can be summed up to the following four causes:
1. Cumulative start-up applications.
2. Outdated, missing or other incompatible drivers or software on Windows 10.
3. Low or lack of virtual memory after upgrade to Windows 10.
Read More: How to Fix Driver or Software Compatibility Issues
How to Speed up Slow PC on Windows 10
Below we collect four efficient methods which have been tested valid to improve your computer's speed.
Method 1. Optimize Your Startups to Speed up PC for Windows 10
Too many startup applications undoubtedly affect the normal performance of your computer. So you should set these process or applications that you don't need to run them the minute you start up your PC disabled. To do so, navigate to Start >Run > type in msconfig > click OK. Uncheck the applications which are not that needy.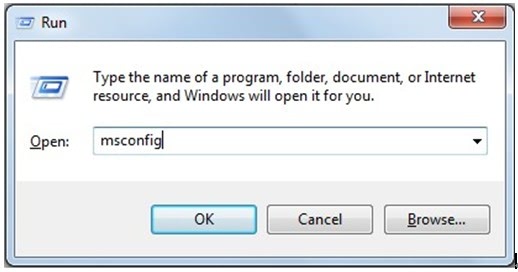 Method 2. Update Your Drivers to Match Windows 10 and Fix the Slow PC Issue
Driver issues always come with computer problems. Especially after Windows OS update, drivers may become incompatible with Windows 10. To avoid outdated, missing or broken drivers issues, you could update them with a technical driver updater and management utility, like Driver Talent, known as the Safest and Fastest Way to Update Drivers.
Read More: How to Fix Driver or Software Compatibility Issues
Click the Download button to get Driver Talent directly.
Follow the three easy steps below to download and update drivers to fix the slow Windows 10 issue.

Step 1. Scan Your PC
Click "Scan" to make a safe detection for the faulty drivers on Windows 10 after launching Driver Talent.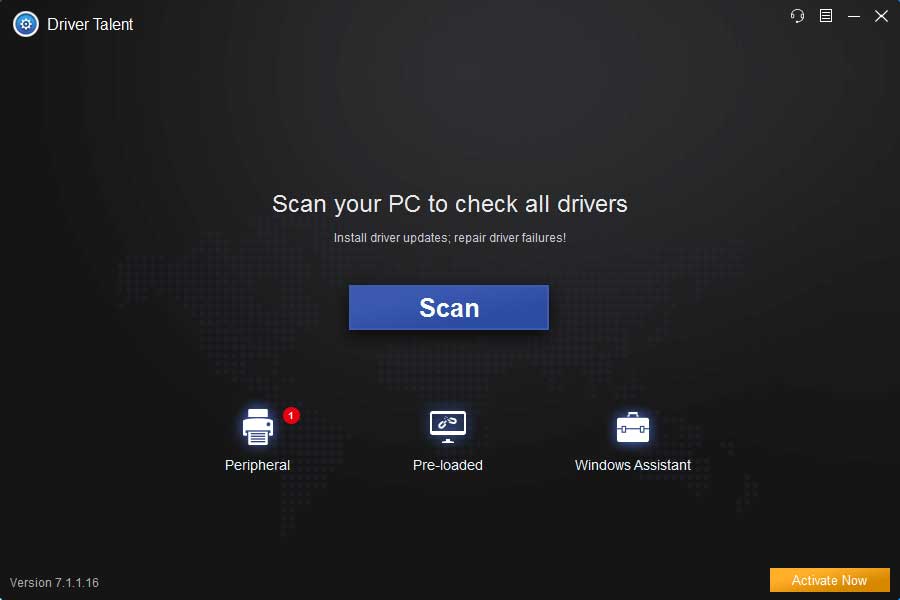 Step 2. Download and Update Graphics Drivers
All the incorrect drivers will be listed after scan, click "Repair" to fix those drivers or you are also able to update them to the latest versions by clicking "Update".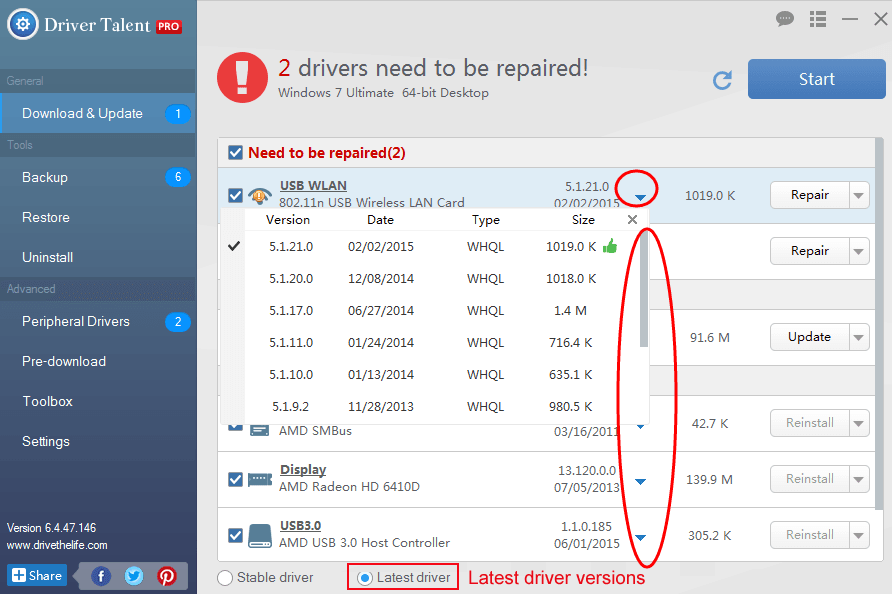 Note:Considering driver's stability, it is recommended you don't update drivers when they aren't broken.
Step 3. Reboot Your PC and Fix the Slow PC Problem
Restart your computer to make the updated drivers take effect.
Now your Windows 10 computer has been speeded up and the slow PC problem has been resolved.
Method 3. Adjust Virtual Memory Settings to Fix Slow Windows 10
Windows uses the virtual memory functioning as the virtual RAM to dedicate a part of your hard drive. The more RAM you get, the more tasks your system can handle at once. Thus if the virtual memory storage drops, the speed of your computer's performance will decline correspondingly and you'll have a slow Windows 10 computer. To adjust the Virtual memory settings, following the below steps:
1. Right-click Start menu and open Control Panel.
2. Type Performance in the top right search box.
3. Choose Adjust the appearance and performance of Windows.
4. Select the size of the paging file/virtual memory under the Advanced tab, and then click Change to edit it.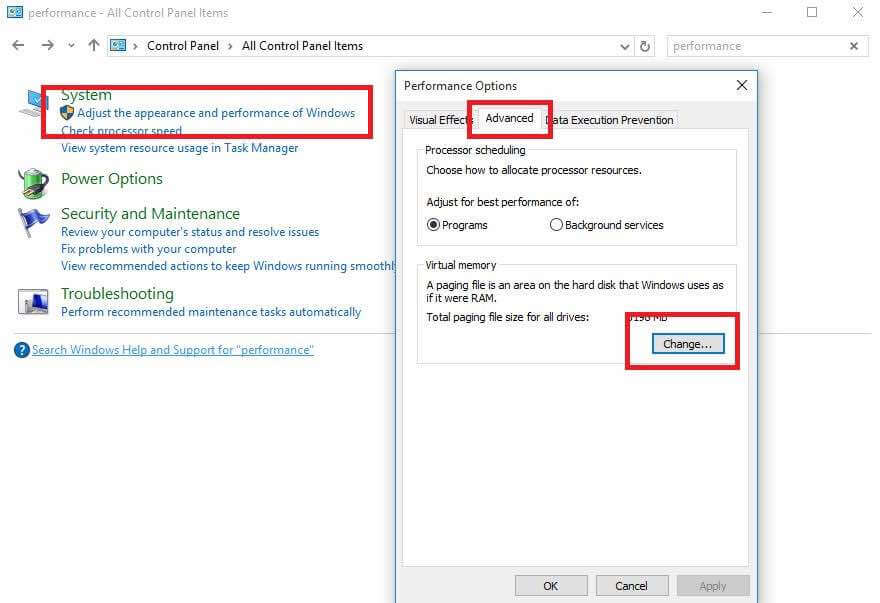 5. Uncheck Automatically manage paging file size for all drives.
6. Select the default C: drive where Windows 10 is installed and then choose Custom Size.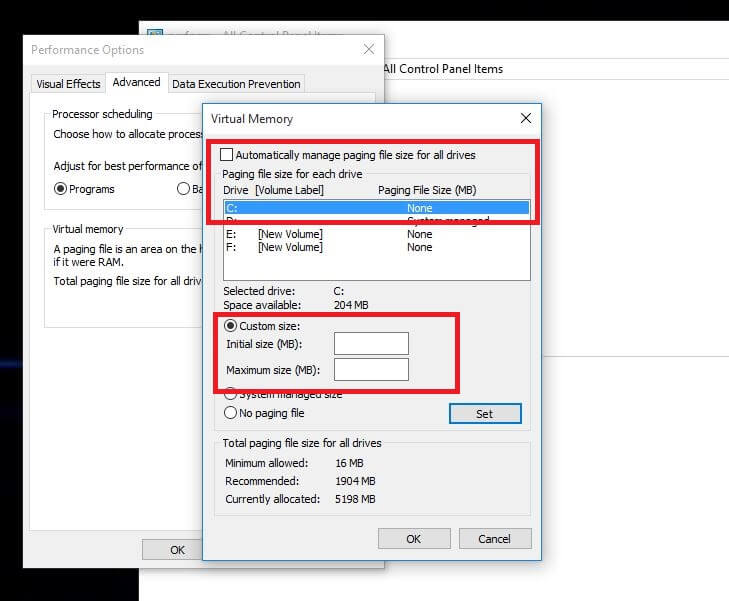 7. Set Initial Size and Maximum Size to the Windows recommended value.
8. Click Set and hit OK to save changes.
9. Reboot your computer.
Note: The Recommended amount of memory and a Currently Allocated number are at the bottom of the screen.
Read More:
Method 4. Perform a Clean Install to Speed up Your Slow Windows 10 Computer
If you have tried all the solutions above but still can't speed up your computer, you could perform a fresh Windows 10 installation. If you have no idea how to do it, you can refer to the guide: How to Perform a Clean Install of Windows 10. Bear in mind that back up your data before doing the installation. Driver talent can help to back up drivers.
If the solutions above hopefully speed up your slow PC on Windows 10, you could share that post with your friends. Any supplementary fixes on improving slow Windows10 PC are welcomed. Leave a comment below or click the LEFT MENU on this page for more technical support if you come across any problem during your fixing the slow Windows 10. If you have any other Windows 10-related issues, see Windows 10 section on this site.
You may also want to check out:

Recommended Download