Fix: PC Slow after Windows 10 Creators Update
Jun. 24, 2022 / Updated by Wendy to Windows 10
The Windows 10 Creators Update Version 1709 is supposed to improve PC performance and deliver a faster Windows 10 user experience. While the truth that slow PC performance after Windows 10 Creators Update has frustrated many users these days. The PC becomes slower after Creators Update with typical features like slow PC boot, hanging applications, input reaction lags, the computer freezes randomly, high CPU usage, loading times much longer etc.
Before Microsoft put out a patch to save your terrible slow PC for Windows 10 Creators Update or the Fall Creators Update, you could use the 7 tricks below to speed up your sluggish PC for Creators Update. If you have tried all the speeding up solutions to speed up logy PC for Creators Update but none of them helps, you can restore to a previous build, see Way 6 for reference. The following slow PC problem solutions also apply to the KB4038788 patch (OS Build 15063.608) and Fall Creators Update (1709 Version).
Way 1. Optimize Startups to Revive Slow PC after Windows 10 Creators Update/Fall Creators Update
Fast startup and high startup impact programs are suspectable culprits for the sluggish Windows 10 computer after Creators Update. Follow below two steps to optimize them.
Step 1. Disable Fast Startup to Fix Slow PC Issue
Fast startup is a Windows default option which is set to minimize the startup time by pre-loading some programs before your computer shuts off. You could revive the slower PC by disabling fast startups.
1. Go to Start ->Control Panel ->Power options, and then select Choose what the power button does.
2. Select Change settings that are currently unavailable.
3. Uncheck the checkbox Turn on fast startup and then click Save changes button.
Step 2. Optimize High Startups Impact Process
Removing the unnecessary processes with high startup impact can also help to fix slow boot in Windows 10.
1. Press Ctrl + Shift + Del keys simultaneously and then select Task Manager.
2. Turn to the Startup tab.
4. Right-click the unnecessary startups with high startup impact and then choose Disable.
5. Toggle to the Services tab and select the Hide all Microsoft services checkbox.
6. Uncheck all unnecessary services you want to disable and click on Stop.
Way 2. Change Power Settings to Speed up Slow Windows 10 Creators PC
Making good use of the Power Options by modifying it can dramatically improve the startup performance to speed up slower Windows 10 Creators Update/Fall Creators Update computer.
1. Press Win + X to open Control Panel and then choose Power Options under the Hardware and Sound category.
2. Select Choose what power buttons do.
3. Open Change settings to view the options that are currently unavailable.
4. Click on Shutdown settings and then tick the Turn on fast startup checkbox.
5. Select Save changes.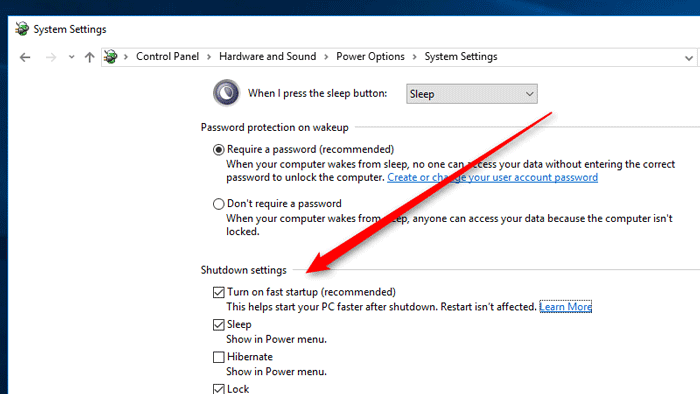 Way 3. Update Drivers to Accelerate Sluggish PC after Creators Update
The drivers can be outdated or faulty after Windows 10 Creators Update which lead to the computer issues like installation stuck, black screen, blue screen, slower and freezing PC and high CPU usage. To update all your drivers to match the Windows 10 Creators Update and accelerate the slow laptops or desktop PC in a quick and safe way, you can use a professional one stop driver updater utility, say Driver Talent, an automatic driver updater to update you the latest drivers for your hardware and devices.
Read More:Driver Talent Review on Engadget
Click the button below to grab Driver Talent instantly.
Step 1. Identify Problematic Drivers
Click "scan" to let Driver Talent identify all the incorrect drivers installed on Windows 10 Creators Update.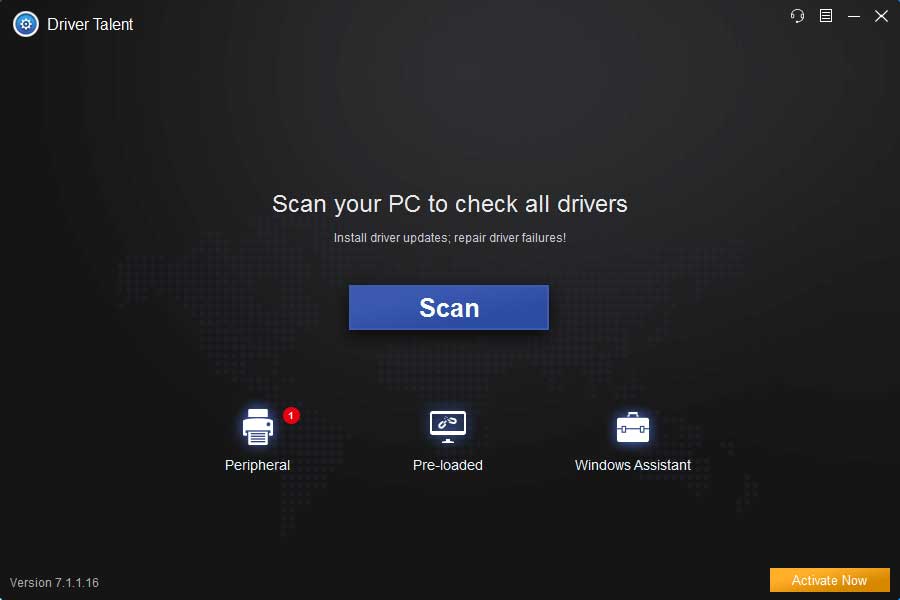 Step 2. Update Drivers for Windows 10 Creators Update
Click "Download" or "Update" to install the best-matched drivers to resolve the Windows 10 slow PC after Creators Update.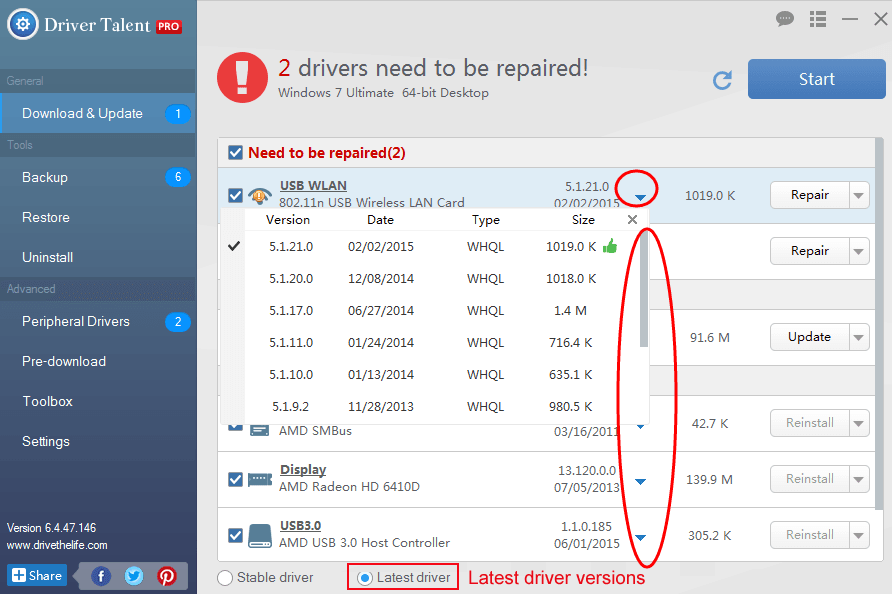 Notes:Backup your drivers in advance in case you may need to roll back drivers in the future. And it is not recommended update what isn't broken.
Step 3. Reboot Your PC
Reboot your computer to make the newly updated drivers come into effect.
Way 4. Change Paging File Size to Speed up PC
Since your computer is running poor and low on memory, you may want to try out increasing the Virtual Memory to stop your computer from the endless reaction lags situation.
1. Press Win + PauseBreak to open System.
2. On the left side, click the Advanced system settings.
3, Go to the Advanced tab. Under the Performance, click the Settings button.
4. Click the Advanced tab and click on Change button.
5. Uncheck the Automatically manage paging file size for all drives option.
6. Click on your current installed system drive.
7. Select Custom size to set the Initial size and Maximum size to the Recommended value.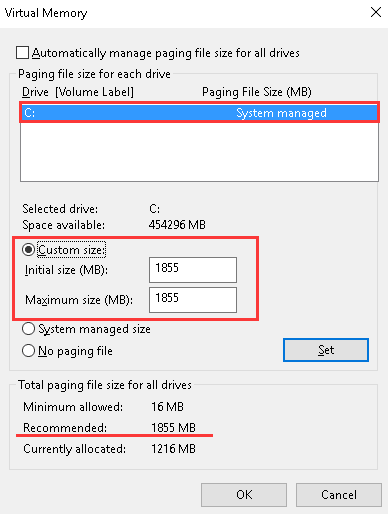 8. Click Set and then OK button to save changes.
Restart your computer to check whether that helps to fix the slow Windows PC issue.
See Also:
Way 5. Use Disk Cleanup to Improve Windows 10 PC Performance
Cleaning up your computer by using disk cleanup command can remove the old software, temporary objects, and junk files so as to free up more storage space and improve poor and slow PC performance.
1. Press Win + R to launch Run.
2. Type cleanmgr into the dialog box.
3. Press Enter and open the Disk Cleanup.
4. Click Clean up system files button on the Disk Cleanup for (C:) window.
5. Then it will begin to scanning for the device driver package and other files. Once the scan completes, select items you want to remove (You can refer to the size to the right) from the list box and then click OK.
Way 6. Restore to the Previous Build to Fix Slow PC Trouble
If all the above efforts come out of avail, you can recover your previous OS build to get rid of the slow Windows 10 Creators Update computer. Here is how to make it.
1. Press Win + I to open Settings.
2. Click Update & Security >Recovery >Advanced startup >Restart now >Troubleshoot.
3. Choose the Go back to the previous build option.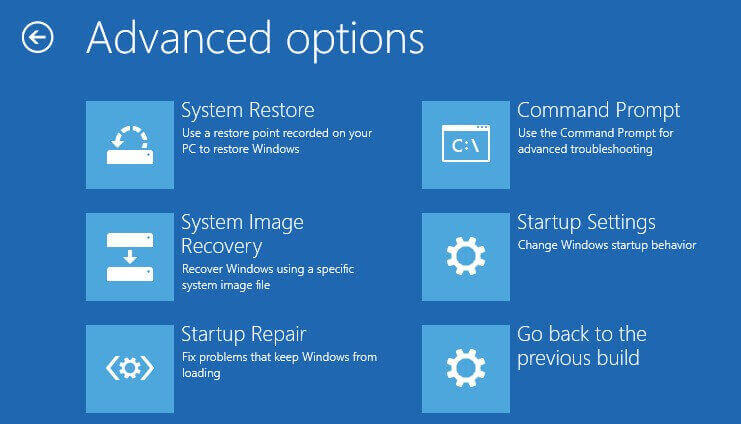 Here you can select which Windows version you want to revert back and follow the on-screen tutorials to roll back to Windows 10/8.1/8/7 to fix Creators Update slower the PC reaction issue.
See Also:
Hope this post could be helpful for you to get rid of the PC slow trouble after Windows 10 Creators Update and speed up your sluggish PC for Windows 10 Fall Creators Update to enjoy the dazzling additions that Creators Update brings us. If you have more workarounds on fixing PC Slow after Windows 10 Creators Update, please share with us in below comments section or go to OStoto official forum for further discussion.
Recommended Download