2 Easy Ways to Save Drivers before Format/Reformat
Jun. 24, 2022 / Updated by Bessie Shaw to Windows Driver Solutions
If you are going to do a format or reformat on your Windows computer, you'd better save drivers before formatting or reformatting, just like saving other important files for the computer.
A format could erase the drivers, such as the network driver, Bluetooth driver, graphics driver and motherboard driver. That will lead to driver problems, such as no Internet connection, and then you won't be able to get drivers online. Therefore, the wise choice for every one of you is to save drivers before a format or reformat.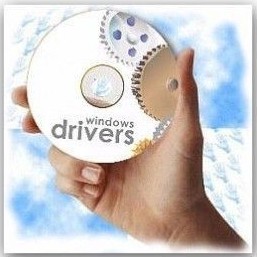 How to save all drivers before format? What drivers need to be saved when reformatting computer? In fact, if you have a professional driver manager, like Driver Talent, on your computer, you will have very clear ideas. Such kind of utility will offer 2 easy solutions for you to save your computer drivers, and, of course, show you what drivers to save before formatting Windows OS or formatting the hard disk drives.
You can download and install Driver Talent on your laptop, notebook or desktop PC.
Use this driver manager to download and save drivers before formatting Windows 10, Windows 8.1, Windows 8, Windows 7, Windows XP, Windows Vista and Windows Server.
2 Solutions to Download and Save Drivers before a Format or Reformat on Windows OS
Try one of the 2 methods to save drivers before doing a format or reformat.
Method 1. Backup Drivers before Format/Reformat
If you backup drivers before format, you can easily find back all the drivers by restoring from the backup after the format. Refer to the following steps, or for more details, go to: How to Backup Drivers on Windows 10/8/7/XP/Vista.
Step 1. Run Driver Talent. On the main interface, click "Tools" to enter the Backup menu.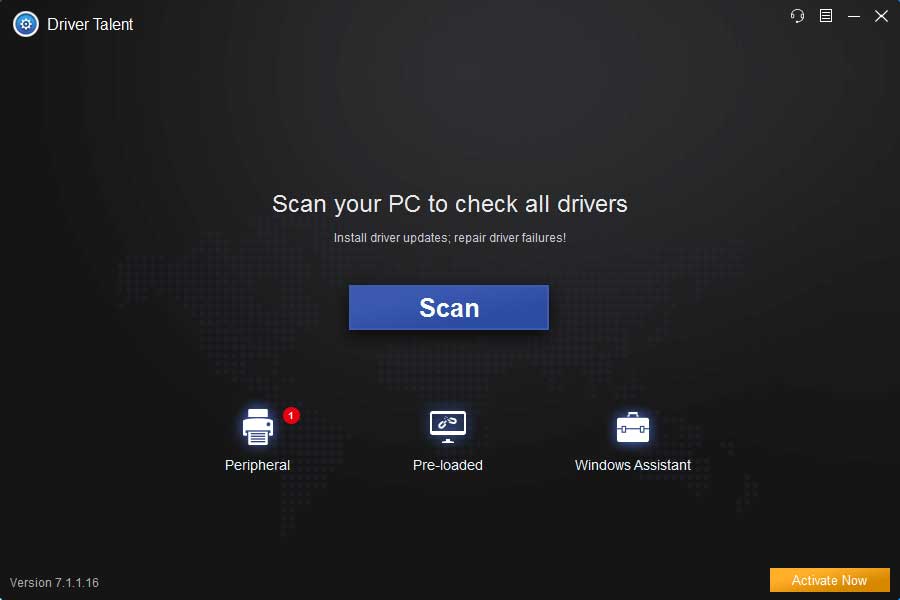 Step 2. You will see what drivers you need to back up. Backup all the drivers.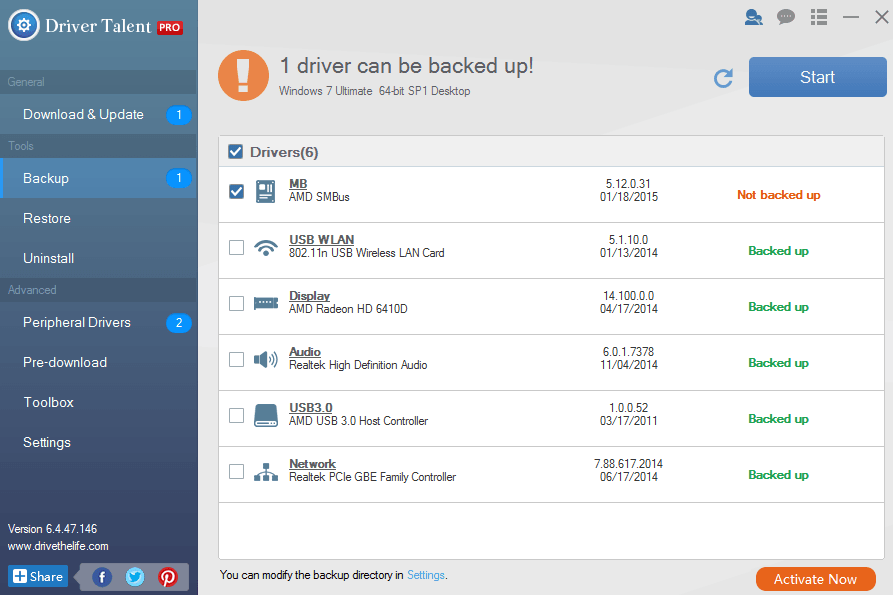 Step 3. Then you can start to do a format or reformat on your computer. After it, click "Restore" on Driver Talent and you can restore all the drivers from backup.
Method 2. Pre Download Drivers before Format/Reformat
The "Pre-download" feature allows you to download drivers for you own computer before system being changed, formatting, reformatting, system restore, OS update or downgrade, etc. It can also help to download drivers for another computer.
Here is how to download and save drivers before format.
Step 1. Run Driver Talent on your computer. In the "Pre-download" menu, select the first option "Pre-download drivers for my own PC". Click "Next".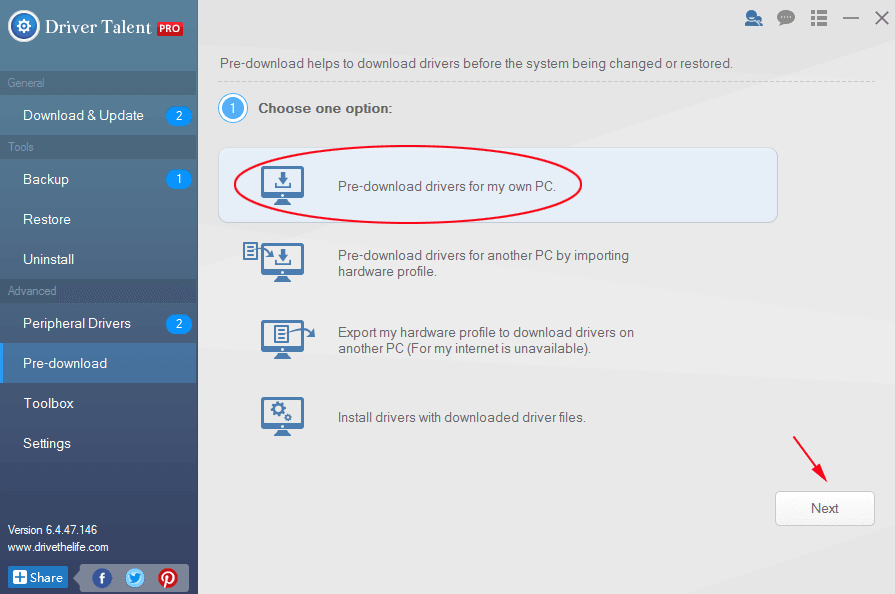 Step 2. Choose the download directory, in which the downloaded drivers will be saved (the default directory folder is recommended). Select your Windows Operating System (your PC OS will display by default). Click "Scan".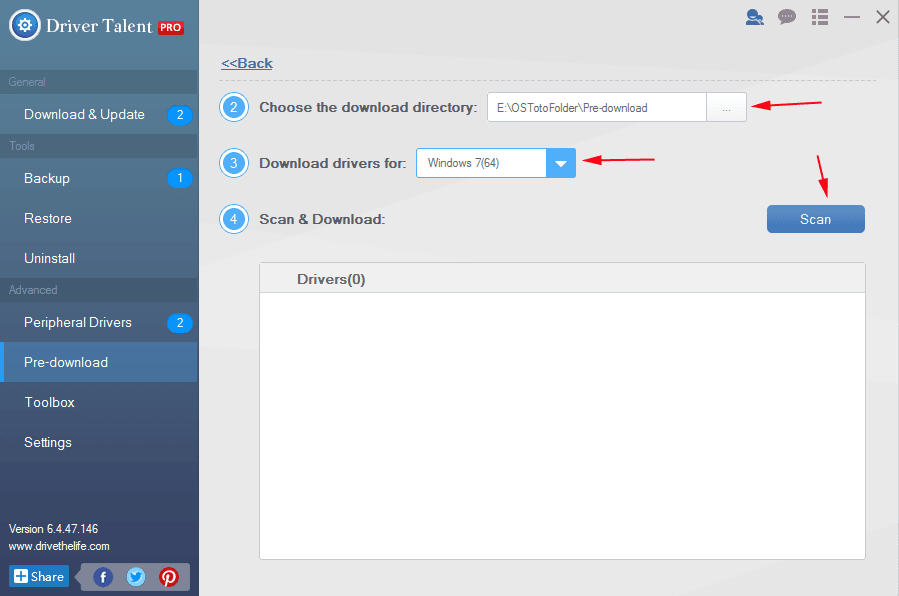 Step 3. Click "Download" to start downloading all drivers for your computer.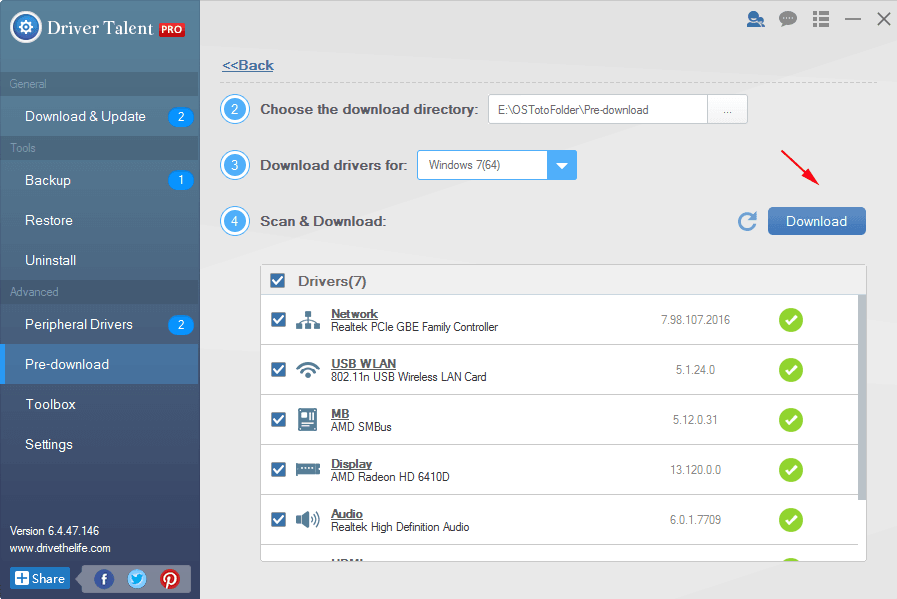 Step 4. Now you can start to format or reformat you computer. After all is done, use the fourth option "Install drivers with downloaded driver files" to install all the drivers.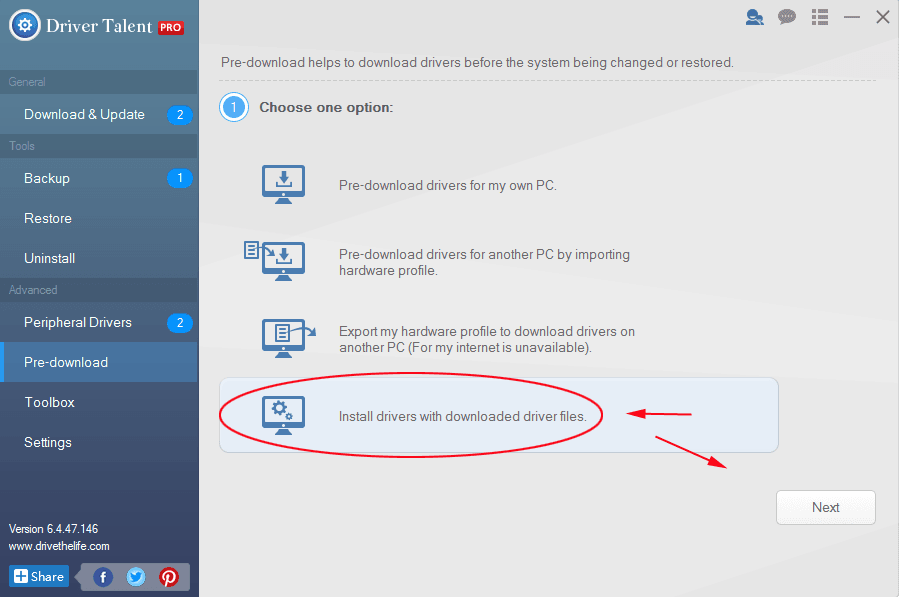 Remember no matter which method you choose, the last but not least step is to restart your computer for all changes to take effect.
Hit me in your comment if you have any questions.
Recommended Download