New Features in Windows 10 (20H1) Build 18917
May. 29, 2020 / Updated by Bessie Shaw to News
Los Angeles, Calif. - June 13th, 2019 - Microsoft announced Windows 10 (20H1, also known as Windows 10 May 2020 Update version 2004) Insider Preview Build 18917 to Insiders in the Fast ring yesterday. As always, this builds brings some new features and improvements. Compared to previous preview builds of the 20H1 release of Windows 10, the new features brought this time seem to be more. This post lists all the new features in Windows 10 (20H1) Build 18917 for your perusal. Let's take a close look at them.
New Features in Windows 10 (20H1) Insider Preview Build 18917
Build 18917 focuses on improving the Narrator data table reading, Windows Ink Workspace and more. Details are described below.
New Download Throttling Options for Delivery Optimization
A new option to throttle the bandwidth used by Delivery Optimization as an absolute value is added. This option already exists for IT Pros who use Group Policies or MDM policies to configure Delivery Optimization. And in Windows 10 (20H1) Build 18917, Microsoft made it much easier to set via the Settings page.
Now users can easily access this option via Settings > Update & Security > Delivery Optimization > Advanced Options to limit the bandwidth separately for foreground downloads and background downloads.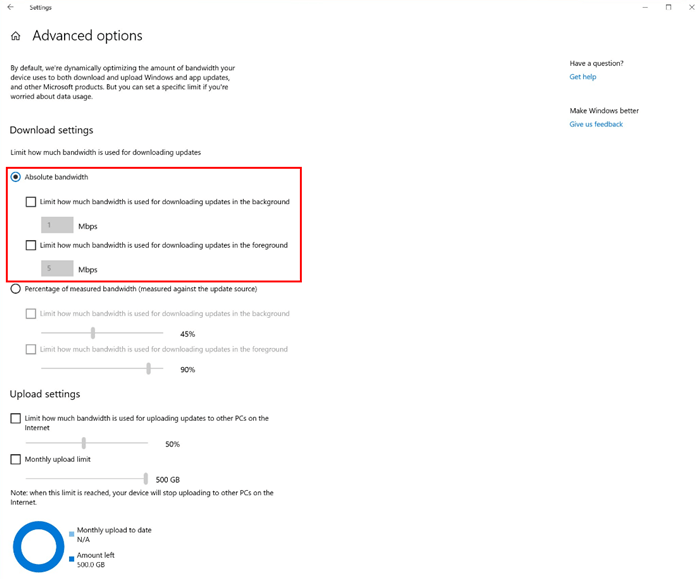 Narrator Data Table Reading Improvements
The data reading experience with Narrator when navigating a table using table navigation commands has been optimized in 20H1 Build 18917. Narrator now reads the header data first, followed by the cell data, followed by the row/column position for that cell. In addition, Narrator only reads the headers when the headers have changed, so users can focus on the content of the cell.
Windows Subsystem for Linux 2
In Build 18917, a new version of the architecture that powers the Windows Subsystem for Linux to run ELF64 Linux binaries on Windows is introduced. This new architecture is called WSL 2.
WSL 2 uses a real Linux kernel and changes how these Linux binaries interact with Windows and the user computer's hardware, but still provides the same user experience as in WSL 1. It delivers a much faster file system performance and full system call compatibility to let users run more applications.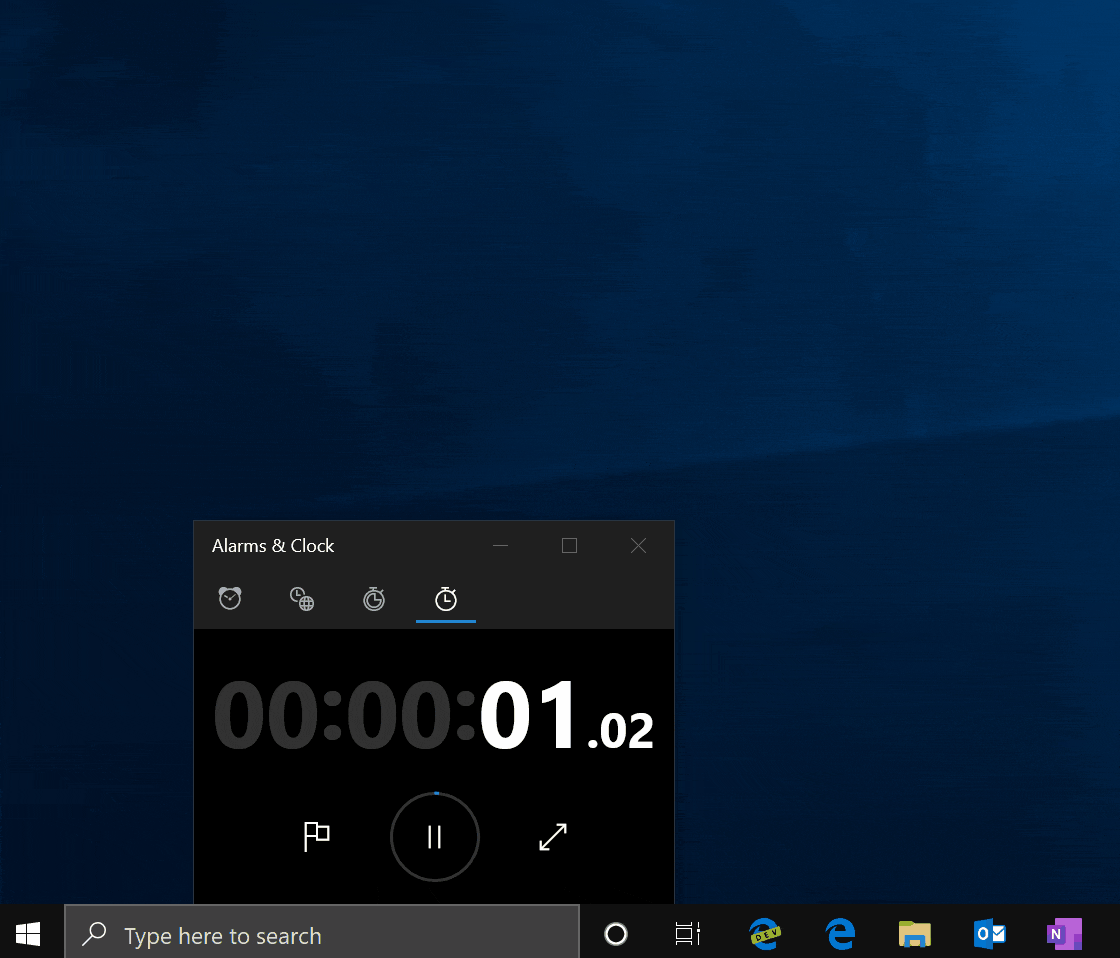 Windows Ink Workspace Updates
The Windows Ink Workspace experience has also been updated in Windows 10 (20H1) Insider Preview Build 18917. Now the Windows Ink Workspace has been streamlined. It takes up less screen real estate and the whiteboarding experiences have been converged with a new direct link to the Microsoft Whiteboard app.

Microsoft Whiteboard is a free-form digital canvas where ideas, content, and people can come together. It includes an infinite canvas, optional backgrounds (including graph paper and solid dark grey) to choose from as well as rainbow ink support and multiple pages.
If the Windows Ink Workspace icon isn't visible in your taskbar, you can show it by right-clicking the taskbar and selecting "Show Windows Workspace Icon."
You may also like to check out:
That's all the new features included in Windows 10 (20H1) Insider Preview Build 18917. For more information, you can click here to read the complete release note of the Build 18917. Welcome to share your opinion in the comment section below. To learn more about Windows updates, please visit the Windows News section on this site.
Recommended Download