How to Fix Touchpad Not Working after Windows 10 Upgrade
Jun. 24, 2022 / Updated by Bessie Shaw to Windows 10
Windows 10 users encounter various issues, like no Wi-Fi available, no sound, black screen, blue screen, etc. Recently, we received various complaints about the touchpad not workingafter Windows 10 upgrade issue, including "My Asus touchpad is not working after Windows 10 Fall Creators Update", "My Dell touchpad stops working randomly in Windows 10 Creators Update", "How to fix my Lenovo touchpad not working problem after Windows 10 upgrade". Why does your touchpad stop working and how to fix it?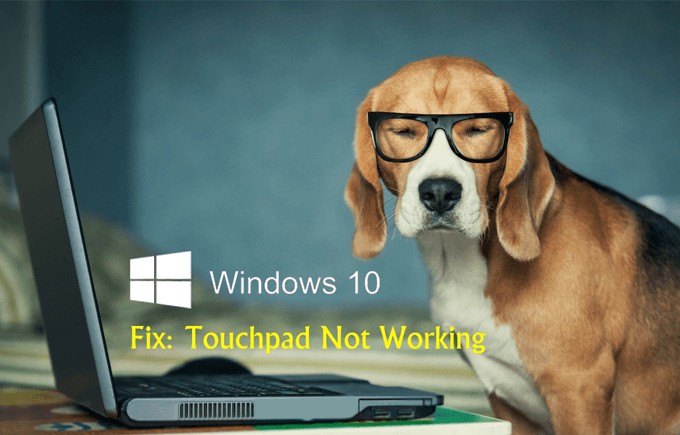 Why Touchpad Not Working after Upgrade to Windows 10

After upgrade to Windows 10, your laptop touchpad doesn't work: can't drag, point or right-click. Various reasons could lead to Touchpad not working, such as "Touch Keyboard and Handwriting Panel Service" is disabled or your touchpad driver is outdated.
3 Methods to Fix Touchpad Not Working after Windows 10 Update

You could try below 3 troubleshooting methods to enable your Dell, Acer, Asus, HP, Lenovo, Samsung, Toshiba touchpad after Windows 10 update.

1. Press the F# function button to enable your touchpad
Touchpad sometimes may be disabled. You could press the function button to enable the Touchpad. Normally, the function button is one of the F# keys. Different computer brand, the function button may vary.
2. Modify the touchpad setting in Device Manager
If Method 1 fails, you could open Setting Menus, select Devices > Mouse & touchpad > Additional mouse options. Then click Device Settings tab, and click Enable to enable your touchpad after the Mouse Properties window appears.
3. Download and update correct touchpad driver for Windows 10
If both Method 1 and Method 2 can't work, you need to update your current touchpad driver. You can head to your brand laptop manufacture's website to find and manually download the correct touchpad driver for Windows 10. But for an easy-and-fast touchpad driver download, we recommend Driver Talent for you. Driver Talent is a professional driver download utility, which can scan out your outdated touchpad driver and automatically download and install the correct touchpad driver for Windows 10.
Click the button below to free download Driver Talent.

One-Click to Download Touchpad Driver for Windows 10 with Driver Talent
Here are 3 easy steps to automatically download and install the exact touchpad drivers on Windows 10, such as Dell touchpad driver, Asus touchpad driver, HP touchpad driver, etc.
Step 1. Scan Out the Touchpad Driver Issue
Run Driver Talent and click "Scan", your corrupt or outdated touchpad driver will be listed.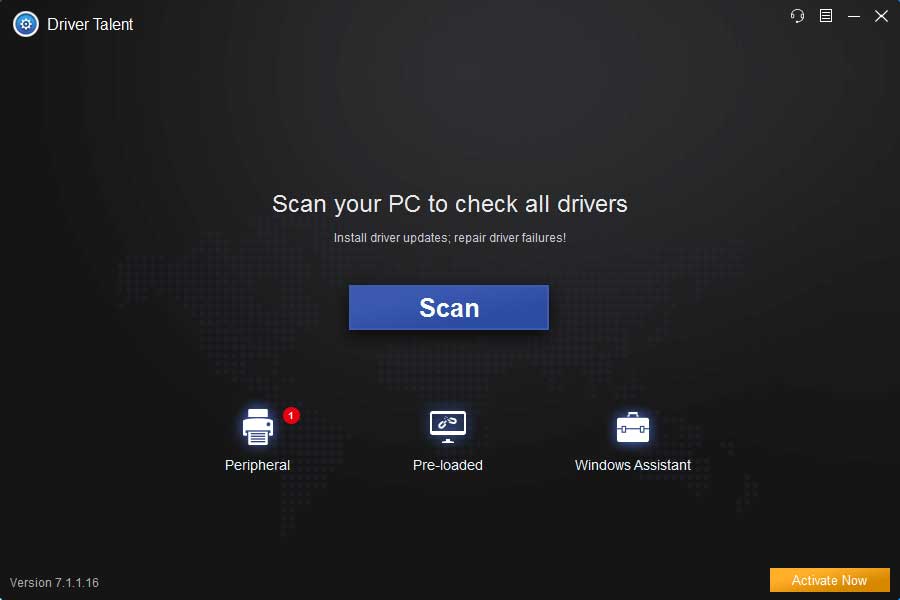 Step 2. Download and Install the Correct Touchpad Driver
One-click "Update" in "Stable Driver" tab, and Driver Talent will automatically download and install the best-matched updated touchpad driver for your laptop.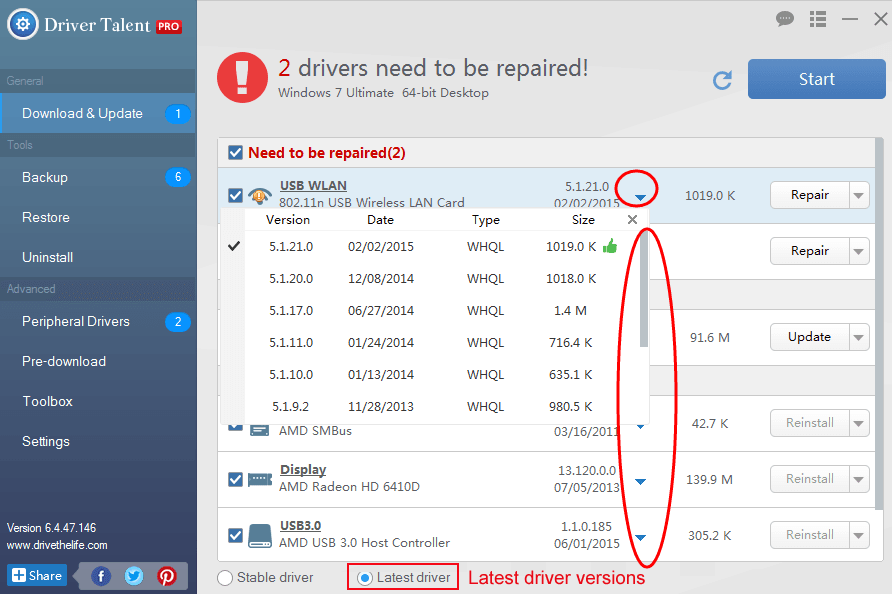 Step 3. Restart Your Computer
Don't forget to restart your computer to make the touchpad driver update come into effect. Now your touchpad is hopefully running well again.
Backup and Restore Touchpad Drivers
Driver Talent offers you a choice to backup the drivers before installing new touchpad drivers. Also, you can easily restore the drivers, which is very useful when you need to reinstall a previous touchpad driver.
You may also like to check out:
If you have any questions about the touchpad not working after Windows 10 upgrade or update issue, please leave comments below the post.
Recommended Download