New Features in Windows 10 May 2019 Update
May. 28, 2019 / Updated by Bessie Shaw to News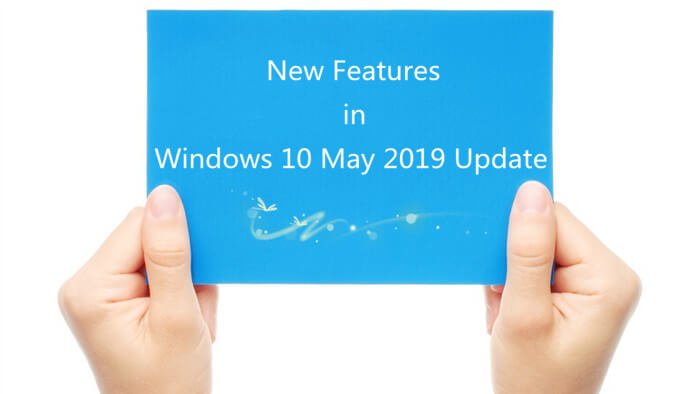 Los Angeles, Calif. - May 14th, 2019 - The hotly-anticipated Windows 10 May 2019 Update (also known as Windows 10 version 1903, code-named 19H1) is getting closer and closer. As the first major OS update of 2019 that follows in the footsteps of Windows 10 October 2018 Update, this update comes with tons of new features, improvements and fixes. Thanks to the previous preview builds, we can have a clear picture of the Windows 10 May 2019 Update. Below are some of new features included in Windows 10 version 1903, such as Windows Sandbox and the brand new Light theme.
Windows Sandbox
Windows Sandbox is a new feature brought by Windows 10 May 2019 Update. It's a lightweight desktop environment where users can safely run particular software in isolation.
Windows Sandbox uses hardware-based virtualization for kernel isolation, which relies on the Microsoft's hypervisor to run a separate kernel that isolates it from the host. Every time Windows Sandbox runs, it's as clean as a brand-new installation of Windows. And nothing will persist once the process is ended. With it, you don't need to download a VHD. It's convenient for users who need a clean installation of Windows or want to test particular software without setting up a virtual machine. However, this feature is only available in Windows 10 Pro and Enterprise.
Brand New Light Theme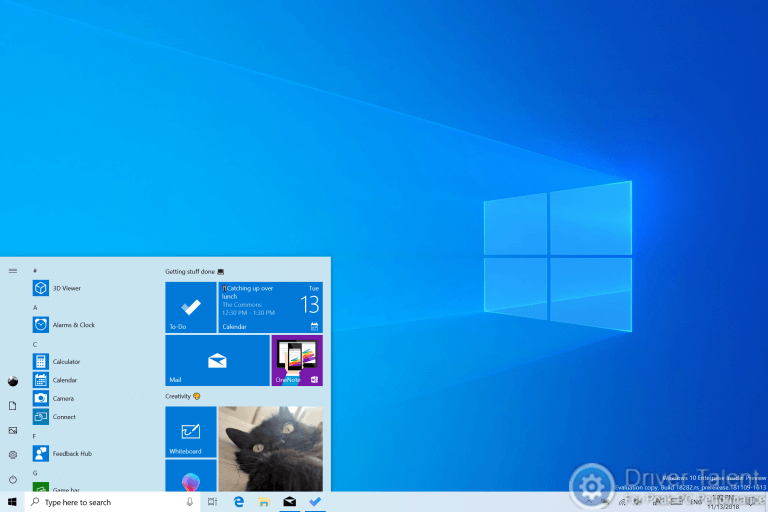 The Windows 10 May 2019 Update ships with a brand new Light theme which will change the Start menu, Action Center, taskbar and other system UI to light color instead of dark.
"Ever since we introduced the ability to choose between light and dark in Windows 10, we've heard feedback asking for a truer separation between the two options. When you select Light under Settings > Personalization > Colors, the expectation is that the system color would be lighter too. And it didn't do that before – the taskbar and many other things stayed dark. Now, if you choose Light under Settings > Personalization > Colors, all system UI will now be light. This includes the taskbar, Start menu, Action Center, touch keyboard, and more." Microsoft explains.
The Better Start Menu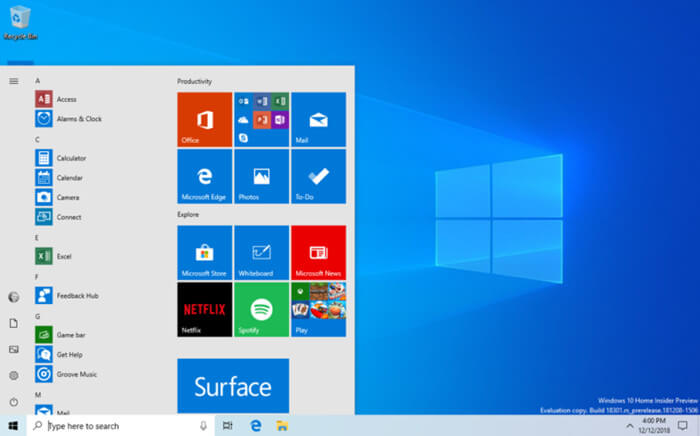 There are also some improvements in the Start menu. A simplified default Start layout, which is simplified into a sleek one column design with reduced top-level tiles, is introduced for new devices, new user accounts, and clean installs. In addition, users will have the ability to unpin a folder or group of tiles as well as uninstall pre-installed apps.
Cortana and the Search Bar Get Separated
In Windows 10 May 2019 Update, Cortana will no longer be integrated into the Search bar. There will be a separate Cortana icon on the taskbar.
You may also like to check out:
Windows 10 May 2019 Update is just around the corner. More new features and improvements are waiting for you to discover in person. Let's stay tuned. If you are searching solutions to some Windows 10 related issues, you can visit the Windows 10 section on this site.
Recommended Download