Nvidia Driver 430.64 Released to Provide Optimal Experience for RAGE 2
Jun. 14, 2022 / Updated by Bessie Shaw to News
Los Angeles, Calif. - May 9th, 2019 - We have reported the high CPU usage issue caused by Nvidia 430.39 driver late last month. Nvidia immediately released a hotfix driver 430.53 to address the issue. A week passed quickly. And today, Nvidia rolls out its WHQL version 430.64 GeForce Game Ready driver to thoroughly resolve the high CPU usage issue. What's more, driver 430.64 provides the optimal gaming experience for the upcoming first-person shooter video game - RAGE 2. Let's take a look at this new driver.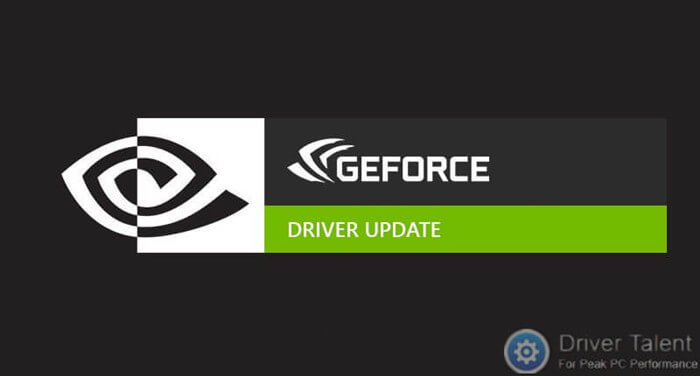 New Features in Nvidia 430.64 WHQL GeForce Game Ready Driver
Are you curious about what's new in driver 430.64? Take your time. Below are the new features brought by it.
Game Ready
Provides the optimal gaming experience for RAGE 2, Total War: Three Kingdoms, and World War Z.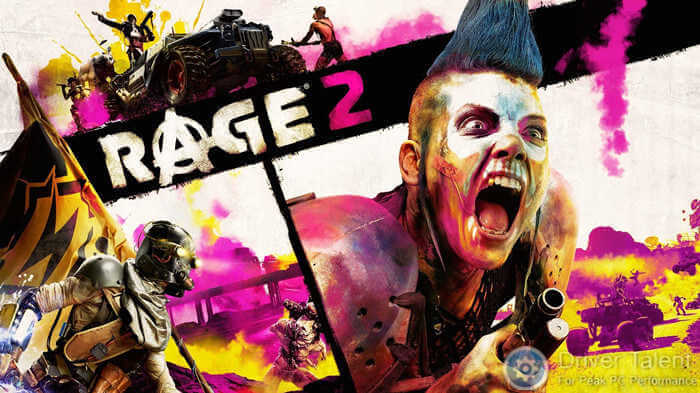 RAGE 2 is the sequel to the 2011 game RAGE. It will arrive on May 14, 2019. Total War: Three Kingdoms is an upcoming turn-based strategy real-time tactics video game that is set to be released on May 23, 2019. And World War Z is a third-person shooter video game which has been released on April 16, 2019.
Application SLI Profiles
Added or updated the following SLI profiles:
Imperator: Rome

Insurgency Sandstorm
Software Module Versions
nView - 149.77

HD Audio Driver - 1.3.38.16

NVIDIA PhysX System Software - 9.19.0218

GeForce Experience - 3.18.0.102

CUDA - 10.1

Standard NVIDIA Control Panel - 8.1.940.0

DCH NVIDIA Control Panel - 8.1.953.0
Security Updates
Version 430.64 adds security updates for driver components.
You may also like to check out:
Fixed Issues in Version 430.64
The following bugs are reported to be resolved in version 430.64:
Fixes higher CPU usage by NVDisplay.Container.exe introduced in 430.39 driver. [2577118]

[3DMark Time Spy]: Flickering observed when benchmark is launched. [200511272]

[BeamNG]: The application crashes when the game is launched. [2575392]

[Shadow of the Tomb Raider]: The game freezes when launched in SLI mode. [2575536]

[Hitman 2 DirectX 12]: The game crashes. [2584342]

The desktop flickers when videos are played on the secondary monitor. [25523162565509]
Known Issues in Nvidia Version 430.64 WHQL Driver
In addition to bug fixes, there are some open issues included in Nvidia version 430.64 WHQL GeForce Game Ready driver.
Windows 10 Issues
[NVIDIA Control Panel]: When the 3D Settings page >Vertical Sync setting is set to Adaptive Sync (half refresh rate), V-Sync works only at the native refresh rate after rebooting the system. [2543187]

[Sniper Elite 4]: Random crashes occur when playing the game. [200485204]
Operating System Issues
(To work around, open the NVIDIA Control Panel >Change Resolution page, select "Use NVIDIA color settings", then set the Output color depth to 8 bpc.)
Application Issues
Some games and applications are designed to run at a fixed frame rate, and consequently do not take advantage of NVIDIA G-Sync. To prevent issues, G-Sync may be disabled for those applications.
This new version 430.64 driver can be downloaded through Nvidia's website or via the GeForce Experience app on Windows now. Click here, and you will see the complete release notes.
That's all about Nvidia 430.64 WHQL GeForce Game Ready driver. Welcome to share your experience on using it in the comment section below. If you are searching for solutions to some common driver-related issues, please go to the Windows Driver Solutions section on this site.
Recommended Download