Windows 10 Build 18985 (20H1) Brings Improved Bluetooth Pairing Experience
May. 29, 2020 / Updated by Bessie Shaw to News
Los Angeles, Calif. - September 19th, 2019 - Once again, Microsoft rolls out a new Windows 10 20H1 (also known as Windows 10 May 2020 Update version 2004) preview build - Build 18985 to Insiders in the Fast ring today, introducing improved Bluetooth pairing experience, improved optional update experience, Snip & Sketch app update and much more. Let's have a complete look.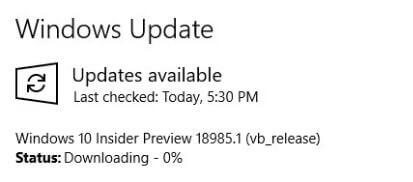 What's new in Windows 10 Insider Preview Build 18985 (20H1)
Windows 10 Build 18985 (20H1) comes with a couple of new features of note, including:
Improved Bluetooth pairing experience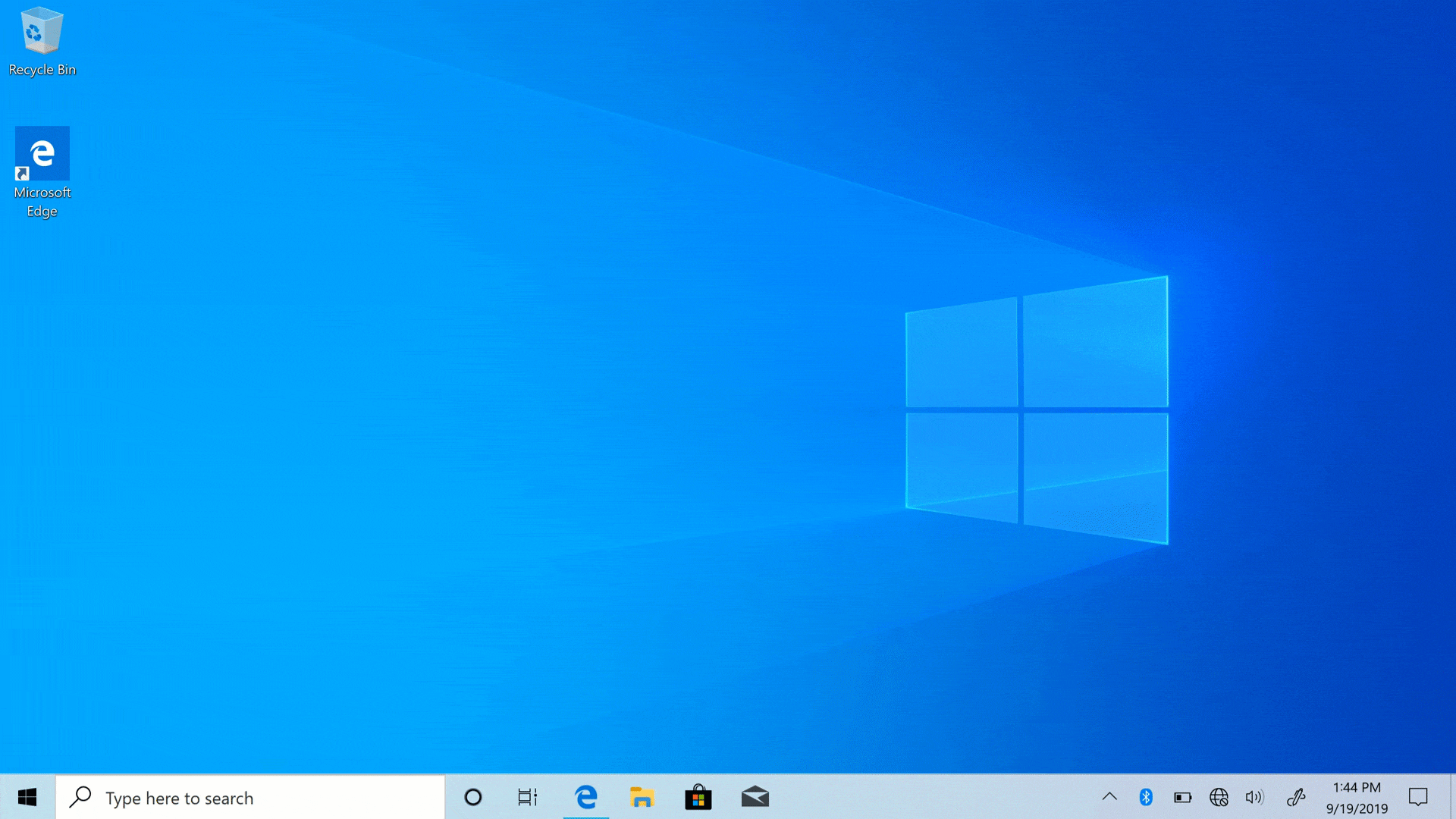 Microsoft announced a new streamlined experience for pairing supported Bluetooth devices for Windows 10 version 1803. The idea was simple - if a supported device was nearby and in pairing mode, there would be a notification that prompted you to go through pairing. This saved you from opening Settings yourself and finding the right place to go. Today, here's an update with some improvements:
Pairing is all done in notifications now. You don't need to go to the Settings app anymore to finish pairing.

For faster pairing time, the UI is improved by showing one less notification.

Added a Dismiss button to the first notification to give you more control while using Swift Pair.

To make the notification more helpful, now the device name and category are shown.
This new experience is currently rolled out to 50% of Insiders. Supported devices include:
Surface Ergonomic Keyboard

Surface Precision Mouse

Microsoft Modern Mobile Mouse

Surface Mobile Mouse

Microsoft Arc Mouse

Surface Arc Mouse

Surface Headphones
Improved optional update experience
Microsoft is working on making it easier for you to see all optional updates (including drivers, feature updates, and monthly non-security quality updates) in one place. Once optional updates are detected, they will be listed in a new page under Settings > Update & Security > Windows Update > View optional updates. For drivers, you no longer need to browse Device Manager for a specific device to update. Windows Update will automatically keep your drivers up-to-date, same as before, but if you're having a problem one of those optional drivers might help.
Snip & Sketch app update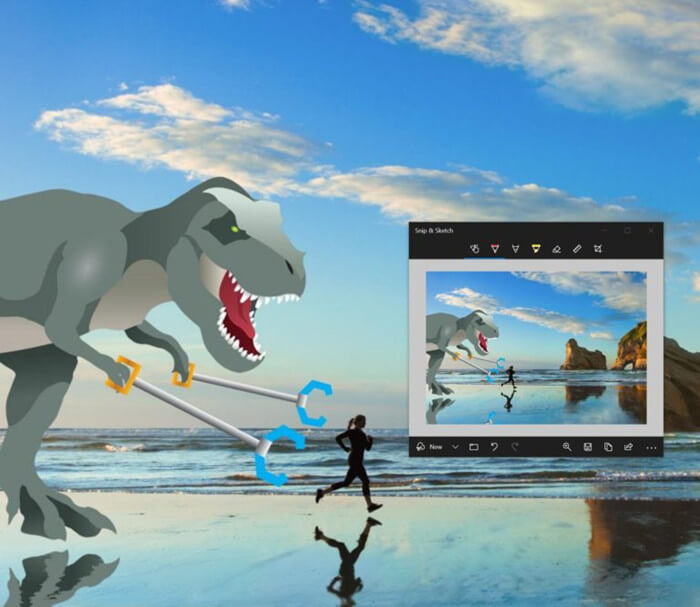 Now Microsoft is starting to roll out Snip & Sketch version 10.1907 to 100% of Insiders in the Release Preview ring. This update includes two notable improvements:
Single window mode: Some of you prefer your previous snip to close when you click New in Snip & Sketch, so you don't end up with a bunch of windows. Going forward, this will be the default option. If you liked having multiple windows, there's still an option too in the Snip & Sketch settings.
Zoom support: You can now zoom in on your screenshots if they're a bit too small for you to annotate on (and yes, touch, CTRL + Plus, CTRL + Minus and Ctrl + Mouse wheel are supported). If you prefer keeping a small Snip & Sketch window, you can also zoom out to ensure the whole snip fits in the Snip & Sketch window.
Bug Fixes in Windows 10 20H1 Preview Build 18985
Fixed an issue where adding a new Language Pack reported successful installation but was not installed.

Fixed an issue impacting the reliability of Settings when accessing the Network & Internet section.

Fixed an issue that could result in printer entries not displaying properly for non-admin accounts - the text overlapping, and not being clickable.

Fixed an issue resulting in Task Manager showing an unexpectedly high temperature for certain GPUs.

Fixed an issue resulting in Task Manger unexpectedly showing 0% CPU usage in the Performance tab.

Fixed an issue where the setting that enables Microsoft accounts on your device to go Passwordless (by requiring Windows Hello sign in and hiding the password option from the lock screen) was showing for local account users. Now the setting will only show for Microsoft account users.

Fixed an issue with the Reset this PC cloud download option not calculating the correct amount of space you needed to free up if you did not have enough disk space to proceed.

Fixed an issue with the Reset this PC cloud download option not working when specific optional features were installed.

Removed the known issue about Realtek SD card readers. If you are still encountering issues with any SD cards, please take a moment to check for driver updates, and file feedback if that does not resolve it for you.
Known Issues in Windows 10 20H1 Preview Build 18985
Microsoft is working with partners on getting their software updated with a fix, and most games have released patches to prevent PCs from experiencing this issue. To minimize the chance of running into this issue, please make sure you are running the latest version of your games before attempting to update the operating system. Microsoft is also working with anti-cheat and game developers to resolve similar issues that may arise with the 20H1 Insider Preview builds and will work to minimize the likelihood of these issues in the future.
Certain 2D apps (like Feedback Hub, Microsoft Store, 3D Viewer) are incorrectly being treated as having protected content within Windows Mixed Reality. During video capture, these 2D apps block their content from being recorded.

When capturing a repro video while filing a bug via Feedback Hub in Windows Mixed Reality, you won't be able to select Stop video, due to the protected content issue noted above. If you want to submit a repro video, you will need to wait 5 minutes for the recording to time out. If you'd like to file the bug without a repro video, you can close the Feedback Hub window to end the recording and resume filing your bug when you reopen the app in Feedback > Drafts.

When viewing Optional drivers in the new section on the Windows Update page, you may notice older drivers showing as available for download. If accepted, they will attempt to install and fail to do so. This is a bug related to revised Windows Update detection logic rather than this new UI. The root cause is understood, and a fix will be available in an upcoming build.
You may also like to check out:
Above is the change log of Windows 10 Insider Preview Build 18985 (20H1). If you are Windows Insiders in the Fast ring, you can get it through Windows Update now. To get more information about Windows updates, please visit the Windows News section on this site.
Recommended Download