Windows 10 Insider Preview Build 17713 (RS5) Is Rolling Out
Jun. 04, 2020 / Updated by Bessie Shaw to News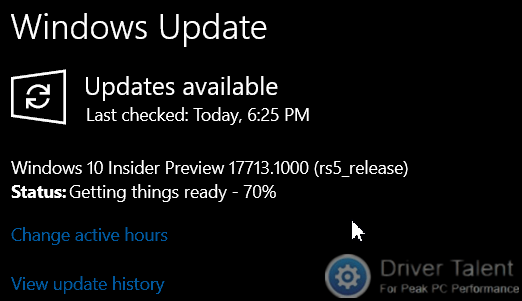 Microsoft announced that Windows 10 Insider Preview Build 17713 (RS5) was released to Insiders in the Fast ring on July 11, 2018. This is the nineteenth Preview Build that Microsoft rolled out. There are still some new features and improvements introduced in this build, including improvements to Microsoft Edge and improvements to Notepad.
With the release of Windows 10 Insider Preview Build 17713, a complete reset of Skip Ahead was introduced. Below is what the Microsoft blog announced.
We are getting close to the point in the development cycle where our focus will be on stabilization for RS5. As part of the stabilization process, we have "forked" RS5 into its own branch called "RS5_RELEASE" just like we did for RS4 and RS3 before that. Insiders will see this branch change with today's build. And like we did with RS3 and RS4, we are getting ready to start releasing builds to Insiders who choose to "skip ahead" to the next release of Windows 10. These builds will come from the RS_PRERELEASE branch. However, this time we are doing a complete reset of Skip Ahead. Insiders who previously opted in to Skip Ahead will be automatically put back into the Fast ring. The option to join Skip Ahead will disappear from the dropdown under Settings >Update & Security >Windows Insider Program. In the coming weeks, we will make an announcement that we have re-opened Skip Ahead for Insiders to opt-in. If you were previously in Skip Ahead, you will need to opt-in again. Our goal by resetting Skip Ahead is to allow Insiders who previously missed being able to opt-in to be able to do so as well as clear out some PCs that haven't been active. Skip Ahead will remain capped with a limit and once that limit has been met, Insiders will no longer be able to opt-in. Stay tuned for an announcement in the coming weeks from us when we re-open Skip Ahead with more details.
As we know, Insiders in Skip Ahead and Insiders in the Fast ring received the same test version after the release of Windows 10 April 2018 update. After the resetting, Skip Ahead and the Fast ring will diverge like before (for RS4 and RS3). Insiders who previously opted in to Skip Ahead will be automatically put back into the Fast ring and need to opt in again. Since there will be a limit, if you want to opt in to Skip Ahead, you should keep on the toes.
Now let's see what's new in this build.
What's new in Windows 10 Insider Preview Build 17713
1. Improvements to Microsoft Edge:
There are a number of changes in Microsoft Edge with the Preview Builds recently released. In this build, you can control media autoplay on a per-site basis under the "Website permission" section of the Website Identification pane by clicking the information icon or lock icon on the left side of the address bar and clicking the "manage permissions".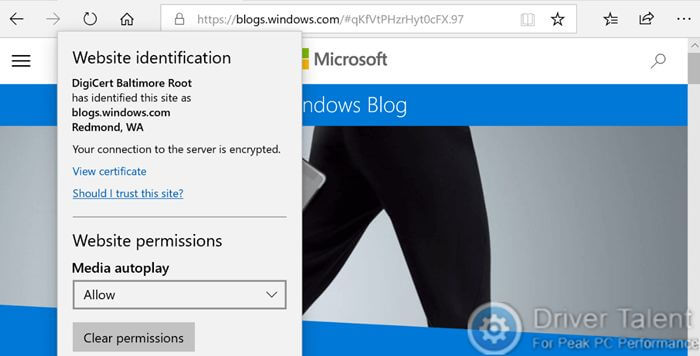 What's more, Microsoft has added a new dictionary function in Microsoft Edge. Now you can look up definitions for words in Reading View, Books, and PDFs by selecting the word.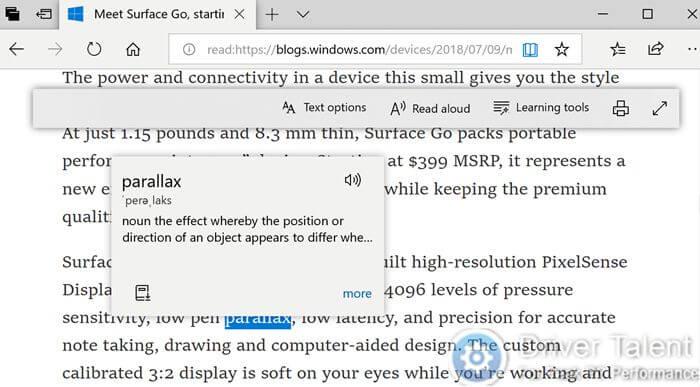 There are also some improvements to the PDF Reader in Microsoft Edge, including the improved toolbar options and some rendering performance fixes.

2. Improvements to Notepad:
The find/replace experience in Notepad has been improved by adding the option to do wrap-around find/replace to the Find dialog.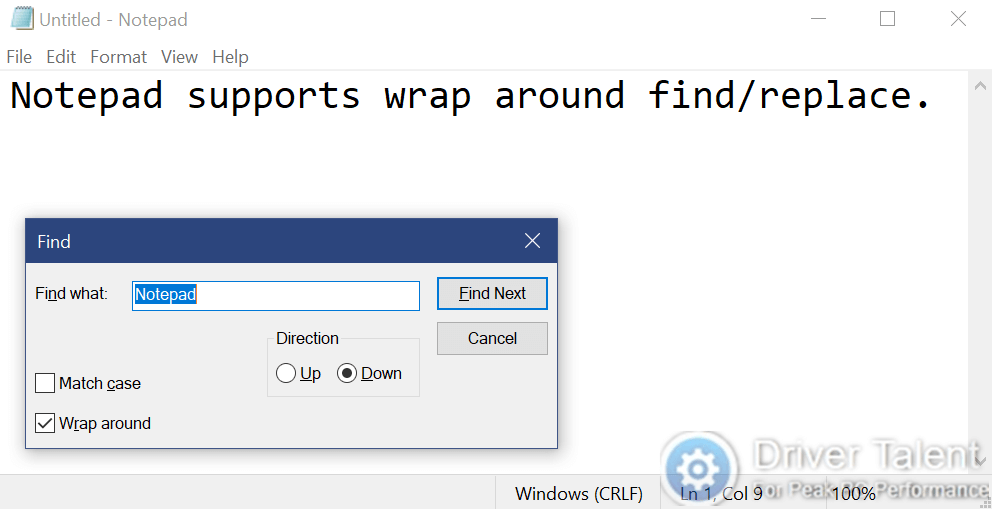 There is an option added to quickly and easily zoom text in Notepad. It is available in the "View" menu.

It is now possible in Notepad to display line and column numbers when word-wrap is enabled. And it supports pressing Ctrl + Backspace to delete the previous word.
3. Remote Desktop with Biometrics:
For Azure Active Directory and Active Directory users, you can now authenticate to a remote desktop session by using biometrics with Windows Hello for Business. But note that this feature does not work with convenience PIN.
There are still many other changes. You can click here to read the entire release note in Windows Blog.
As usual, if you are planning to install Windows 10 Insider Preview Build 17713 (RS5), don't forget to create a system restore point in Driver Talent before you make any changes. Then you can roll back to the previous version quickly if you encounter issues after the installation. You'd better back up the drivers as well. For more solutions to Windows 10 update issues, you can visit the Resource Center section on this site.
Recommended Download