Windows 10 KB4515384 Released to Fix High CPU Usage
Sep. 12, 2019 / Updated by Bessie Shaw to News
Los Angeles, Calif. - September 10th, 2019 - It's Microsoft's September 2019 Patch Tuesday today. Microsoft has rolled out 80 security updates across 15 products and services. As part of today's Patch Tuesday, KB4515384 (OS Build 18362.356) is released to devices with Windows 10 version 1903 (also known as Windows 10 May 2019 Update) to fix the high CPU usage issue from SearchUI.exe.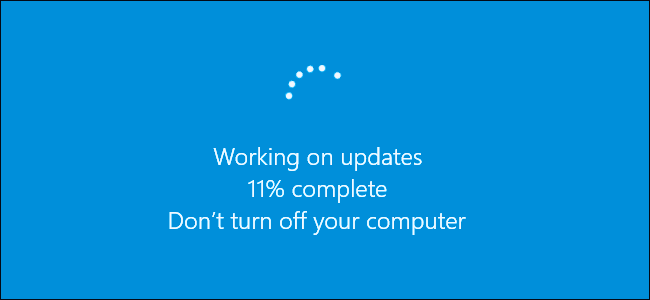 A few days ago, some users reported that the Windows Desktop Search came up with no results and Cortana caused high CPU usage or sudden CPU spikes after installing KB4512941. Microsoft has confirmed these issues and promised to provide an update in the upcoming release. Now the fix is released. That's KB4515384. To learn more about it, let's check out its changelog below.
Improvements and fixes included in KB4515384 (OS Build 18362.356)
Windows 10 security update KB4515384 (OS Build 18362.356) comes with some quality improvements and fixes, including:
Updates to improve security when using Internet Explorer, Microsoft Edge, networking technologies, and input devices such as a mouse, keyboard, or stylus.

Updates for verifying user names and passwords.

Updates for storing and managing files.

Provides protections against a new subclass of speculative execution side-channel vulnerabilities, known as Microarchitectural Data Sampling, for 32-Bit (x86) versions of Windows (CVE-2019-11091, CVE-2018-12126, CVE-2018-12127, CVE-2018-12130). Use the registry settings as described in the Windows Client and Windows Server articles. (These registry settings are enabled by default for Windows Client OS editions and Windows Server OS editions.)

Addresses an issue that causes high CPU usage from SearchUI.exe for a small number of users. This issue only occurs on devices that have disabled searching the web using Windows Desktop Search.

Security updates to Microsoft Edge, Internet Explorer, Microsoft Scripting Engine, Windows App Platform and Frameworks, Windows Input and Composition, Windows Media, Windows Fundamentals, Windows Authentication, Windows Cryptography, Windows Datacenter Networking, Windows Storage and Filesystems, Windows Wireless Networking, the Microsoft JET Database Engine, Windows Kernel, Windows Virtualization, and Windows Server.
How to get KB4515384 (OS Build 18362.356)
KB4515384 now is available in Windows Update, Microsoft Update Catalog and Windows Server Update Services (WSUS).
It can be downloaded and installed automatically from Windows Update. Get to Settings > Update & Security > Windows Update and then click on Check for updates. Or you can also get its standalone package here.
You may also like to check out:
If you are experiencing the high CPU usage issue with Cortana, now you can install KB4515384 (OS Build 18362.356) to get rid of it. For more information about Windows updates, please visit the Windows News section on this site.
Recommended Download