Xerox Drivers Download and Update on Windows 10, 8.1, 8, 7, Vista, XP
Jun. 24, 2022 / Updated by Bessie Shaw to Windows Driver Solutions
Xerox is one of the most common office machine brands, including printers, scanners, fax machines, copiers, etc. To maintain the performance of your Xerox device, you need to regularly download and update Xerox drivers for your Windows computer.
Method 1. Download and Update Xerox Drivers on Xerox Website
On Xerox's part, they have an official support page for manual Xerox drivers download. Typing your product model, select your operating system and the relevant Xerox drivers will be listed below.

Note: Xerox only offers Xerox drivers for WorkCentre 5735/5740/5745/5755. Not all the Xerox drivers are available for download.
Method 2. Download and Update Xerox Drivers via Device Manager
Take the following steps to make use of Device Manager to download and update the appropriate Xerox drivers, as below:
1. Press Windows+R hotkeys to open Run dialog box
2. Type devmgmt.msc and click OK to open Device Manager
3. Locate your Xerox device and right-click on it
4. Select Update Driver Software
5. Select Search automatically for updated driver software
6. Follow the wizard through to install the Xerox drivers that fit your needs
Method 3. Automatic Xerox Drivers Download Utility
If you can't find the exact Xerox drivers that fit your need, we recommend a reliable Xerox drivers download utility -- Driver Talent. With Driver Talent, you can download and update all the Xerox drivers, like Xerox printer drivers, Fuji Xerox drivers, Xerox scanner driver, Xerox Global Print driver, Xerox Phaser 3117 driver, Xerox Phaser 3125 driver, Xerox Phaser 3124 driver, Xerox Phaser 3150 driver, Xerox Phaser 3122 driver, etc.
Click the button below to get Driver Talent directly
One-Click Xerox Drivers Download and Update for Windows 10, 8.1, 8, 7, Vista, XP
Driver Talent enables you to quickly and easily download and update all the Xerox drivers for Windows 10, Windows 8.1, Windows 8, Windows 7, Windows Vista and Windows XP as shown by the steps below.
1. List Xerox Driver Issues
Run Driver Talent and click "Scan". Driver Talent will automatically list your outdated, broken, corrupt or missing Xerox driver.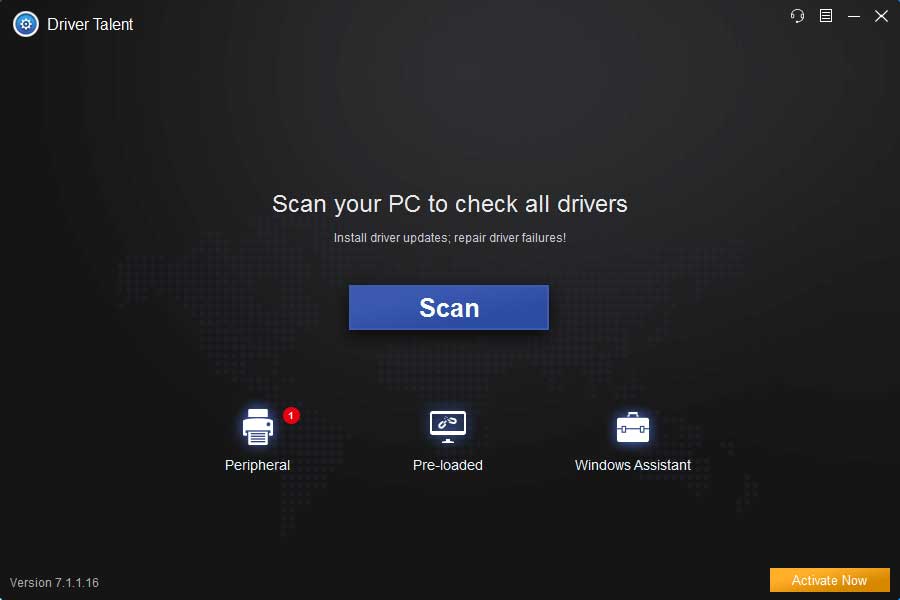 2. One-click Download Xerox Drivers
If there are outdated Xerox drivers, one-click "Update" in "Stable Driver" tab, Driver Talent will automatically download and install the best-matched Xerox driver for you. Also, you can one-click "Repair" to fix all the corrupt or broken Xerox driver issues.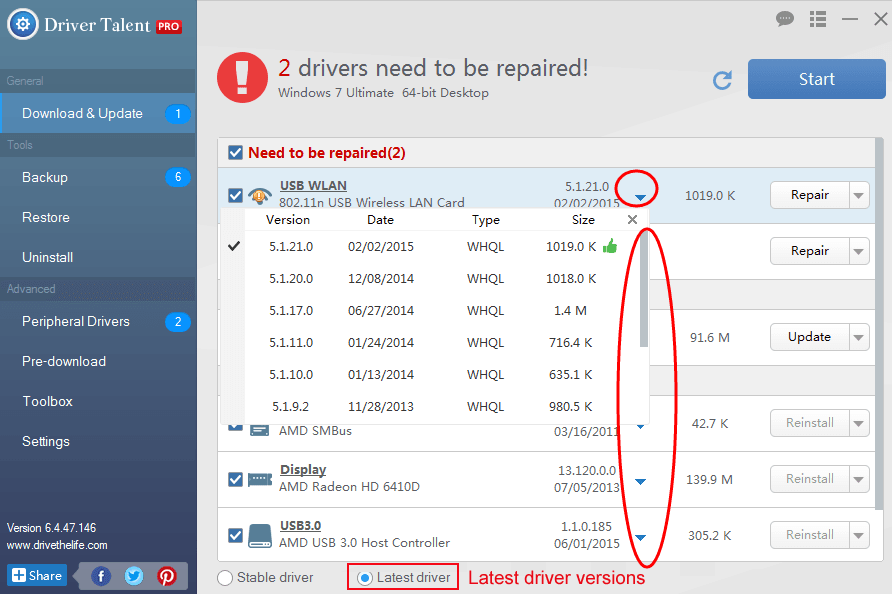 3. Reboot Your Desktop or Laptop
Follow the on-screen instruction to reboot your desktop or laptop to make all Xerox drivers update to take effect.
Backup and Restore Xerox Drivers
Driver Talent allows you to backup the drivers before installing new Xerox drivers. Besides, you could restore the drivers from backup when you need to reinstall a previous Xerox driver in some cases.
The Most Common Xerox Drivers
The most common Xerox drivers that Driver Talent can download, including:
| | | |
| --- | --- | --- |
| Xerox drivers for Windows 10 | Xerox drivers for Windows 8.1 | Xerox drivers for Windows 8 |
| Xerox drivers for Windows 7 | Xerox drivers for Windows Vista | Xerox drivers for Windows XP |
| Xerox drivers for Windows 7 32-bit | Xerox printer drivers | Fuji Xerox drivers |
| Xerox phaser drivers | Xerox scanner driver | Xerox global print driver |
| Xerox phaser 3117 driver | Xerox phaser 3125 driver | Xerox phaser 3124 driver |
| Xerox phaser 3150 driver | Xerox phaser 3122 driver | Xerox phaser 6100 driver |
| Xerox 7545 driver | Xerox 6605 driver | Xerox 7225 drivers |
| Xerox 7835 driver | Xerox 5335 driver | Xerox 5955 driver |
| Xerox 5855 driver | Xerox 7120 driver | Xerox WorkCentre driver |
| Xerox WorkCentre 7120 driver | Xerox 7855 driver | Xerox 7535 driver |
| Xerox 7970 driver | Xerox 6655 driver | Xerox 7545 driver |
| Xerox 5230 driver | Xerox 7435 driver | Xerox c60 driver |
| Xerox 8580 driver | Xerox c60 driver | Xerox m118 driver |
| Xerox m24 driver | Xerox phaser 6125 driver | Xerox phaser 7500 driver |
| Xerox phaser 7760 driver | Xerox pe16 driver | Xerox colorqube driver |
Recommended Download