3 Ways to Remove Old Drivers and Free Disk Space in Windows 10
Jun. 24, 2022 / Updated by Helia to Windows 10
It is necessary to check whether there are old drivers or unnecessary drivers, which occupy large disk space on your computer, when you find your machine doesn't perform properly after the Windows 10 upgrade.
It is inevitable that Windows drivers need to keep up-to-date by the driver updates install. After new drivers are installed, the previous versions of drivers are still kept in Windows so that you can roll back if necessary. But sometimes, this may not only fill the disk drive space but also cause crashes, such as 100% disk usage, slow boot, Windows 10 INACCESSIBLE_BOOT_DEVICE and more.
How to Remove Old Drivers in Windows 10
Here we've had some tips for you to remove old drivers from Windows 10 and prevent your computer from being bombed out.
Way 1. Use Disk Cleanup to Remove Old Driver Packages
Disk cleanup is a handy tool in Windows 10 you can use to clean unnecessary files on the hard disks and free up the space. Click here for ways to open Windows disk cleanup in Windows 10. Now we'll use disk cleanup to remove old device driver leftovers.
1. Click Clean up system files button on the Disk Cleanup for (C:) box.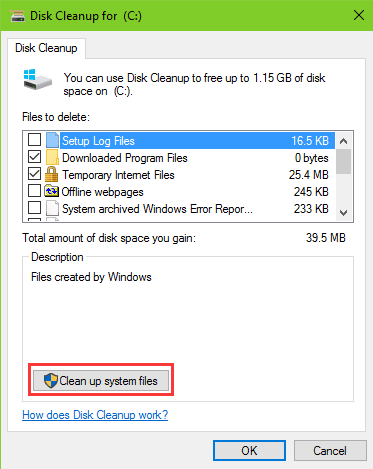 2. After seconds of scanning, the box will reappear. Then scroll down the slider and check Device driver package. You can see its size to the right.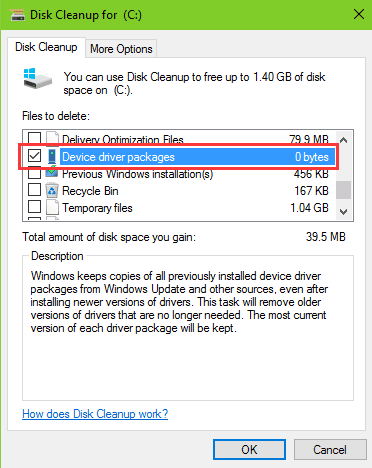 3. Click OK and Windows will do the clean itself.
This will remove older version of drivers that are no longer needed and free up the disk space.
Way 2. Use Environment Variables to Help Delete Unnecessary Drivers
Environment Variables helps you find appropriate files on the hard drive disk. You can use it to find the old or unnecessary drivers and remove them.
1. Use Windows shortcut keys Win + PauseBreak to launch System. Then select Advanced system settings.
2. Select Advanced tab and then go to the Environment Variables button.
3. Click New button under the User variables for X (X stands for your computer name) box.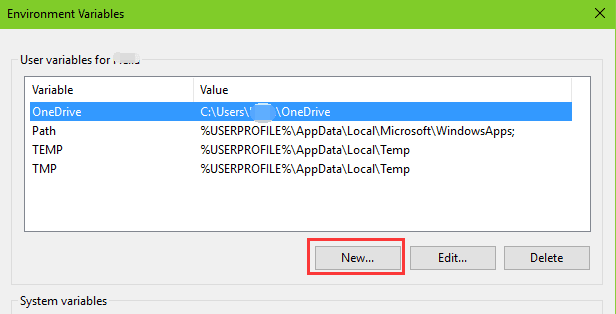 4. Type devmgr_show_nonpresent_devices into the Variable name and value it as 1 in the Variable value. Click OK.

Then you need to go to Device Manager to remove those old drivers that you've tell Environment Variables to do.
1. Use Windows shortcut keys Win + X and select Device Manager.
2. Select View menu and check the Show hidden devices.
3. Expand the devices and look for those in grey icons. Right click on such devices and select Uninstall to remove the unnecessary driver.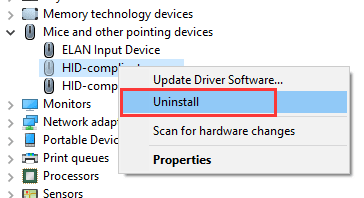 Way 3. Use Command Line to Remove Old Drivers in Windows 10
This is similar to Way 2, but you just need to run a command line.
1. Use Windows shortcut keys Win + X and select Command Prompt (Admin).
2. Type into the command line below:
set devmgr_show_nonpresent_devices=1
3. Press the Enter key.
Then go to the Device Manger and uninstall the greyed-out device drivers as the same way in Way 2.
Now you've clean up those old drivers from your Windows 10 PC and get your drive (C:) space freed up.
Note: It is important to back up drivers before any driver changes in case some annoying system issues occur suddenly, like USB 3.0 crashes, unidentified network, ghost touch screen, etc. It is recommended to use Driver Talent to backup drivers for your Windows 10 computer. You can follow the steps below and make it. (Click the button to get Driver Talent directly.)
1. Launch Driver Talent and go to the Backup tab.
2. Select the drivers you want to back up and click on Start. It will back up the drivers instantly.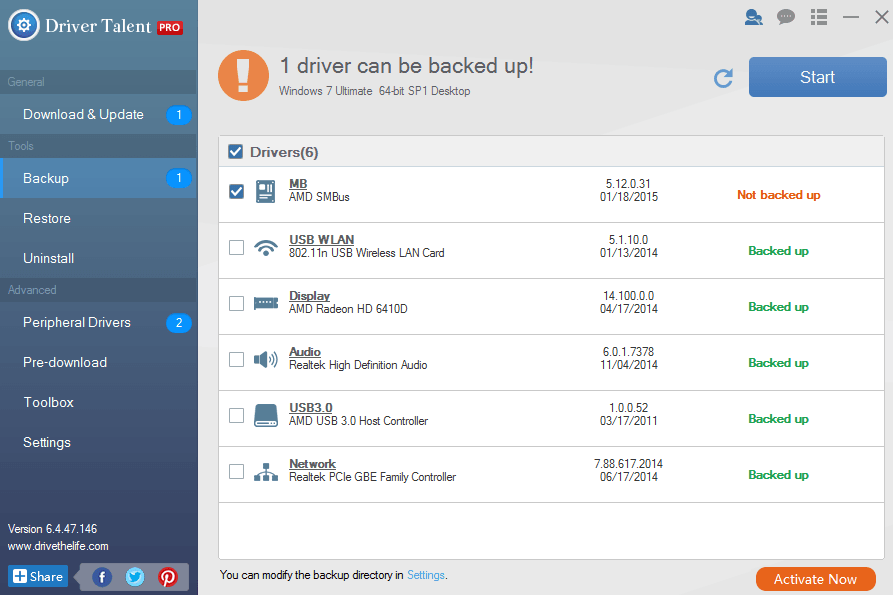 See Also: How to Backup Drivers on Windows 10, 8.1, 8, 7, XP, Vista
That's it. Hope this article is helpful for you to remove old drivers from Windows 10 and free up the disk. If you have any other Windows 10-related issues, just reach for the comment section below and tell us, or check for solutions in Windows 10 Issues and Fix.
Recommended Download