Fix: Dolby Digital Live/DTS Not Working after Windows 10 Creators Update
Jun. 24, 2022 / Updated by Wendy to Windows 10
Sound issue like no sound from Bluetooth headphones, Dolby Digital Live/DTS not working and more are never ceased after Windows 10 Creators Update. Users may unable to select either DDL or DTS connect throughout Realtek or sound properties with the error message "The operation was unsuccessful. Please try again or reinstall the application" after upgrading to the Creators Update. Here in this post, we are going to give some tricks for those who encounter the Dolby Digital Live/DTS connect doesn't work on the Creators Update to get the DTS sound back to work.
Read More: Fix Realtek Audio Issue after Upgrade to Windows 10
Method 1. Install the Media Feature Pack to Enable Dolby Digital Live/DTS Interactive with Win 10 CU
Sometimes, Windows 10 Dolby Digital Live or DTS connect concern after Creators Update can be simply fixed by installing the latest Media Feature Pack. Click here to download the Media Feature Pack for N edition of Windows 10 Version 1703 and enable the DTS with the following steps.
1. Right-click the sound icon in the notification area and choose Playback devices.

2. Under the Playback tab, highlight Speakers (the Default High Definition Audio Device) and click Properties.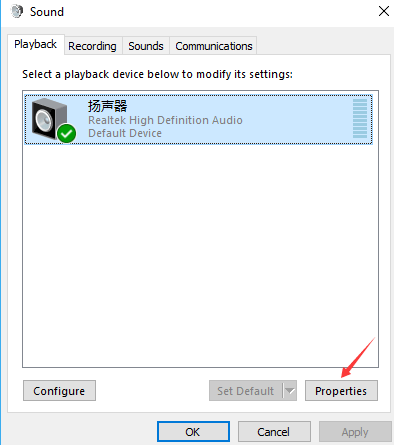 3. In Device Usage, select "Use this device(enable)" and then click Apply and OK to save changes.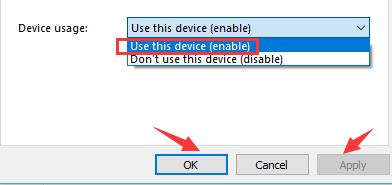 Then try connecting the Dolby Digital Live or DTS on Windows 10 CU to check if the DTS surround sound not working or the Dolby Digital Live issue persists.
Method 2. Update Realtek Audio Drivers to Fix Dolby Digital Live/DTS Not Working after Creators Update
The Dolby Digital Live or DTS connect won't work hitch on Windows 10 Creators Update, to a large extent, could be resulted by outdated or faulty Realtek Audio drivers due to driver incompatibility errors after Operating System update. The incompatible Realtek Audio driver can lead to the computer issues like IDT HD Audio CODEC driver issue, Bluetooth audio devices error., DTS Surround Sound or Dolby Digital Live not working malfunction etc., To get the proper Realtek Audio driver for Windows 10 CU and fix the broken DTS encoding or DLL sound, below is how.
Uninstall Realtek Audio Drivers
Many users have resolved the Windows 10 CU DTS / DLL sound issue by uninstalling the Realtek Audio drivers.
1. Press the Windows shortcut keysWin + Xto open Device Manager.
2. Select your sound card under the Sound, video, and game controllers category.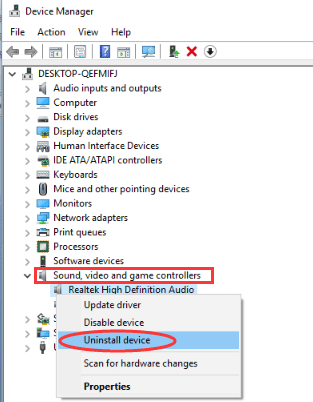 3. Right click on it to choose Uninstall.
4. Restart your PC after uninstall completes and then Windows will attempt to install the compatible driver for Win 10 CU.
If the Windows fails to find the correct Windows 10 Realtek High Definition Audio driver to accept Dolby Digital Live and DTS Surround, you might as well try a profession driver updater utility, say Driver Talent, an automatic driver updater to find you the best-matched drivers for Windows PCs.
Click the button below to grab Driver Talent instantly.
Update Realtek Audio Drivers
1. Click "scan" to and Driver Talent will begin to detect all the incorrect drivers that are installed on Windows 10 Creators Update PC.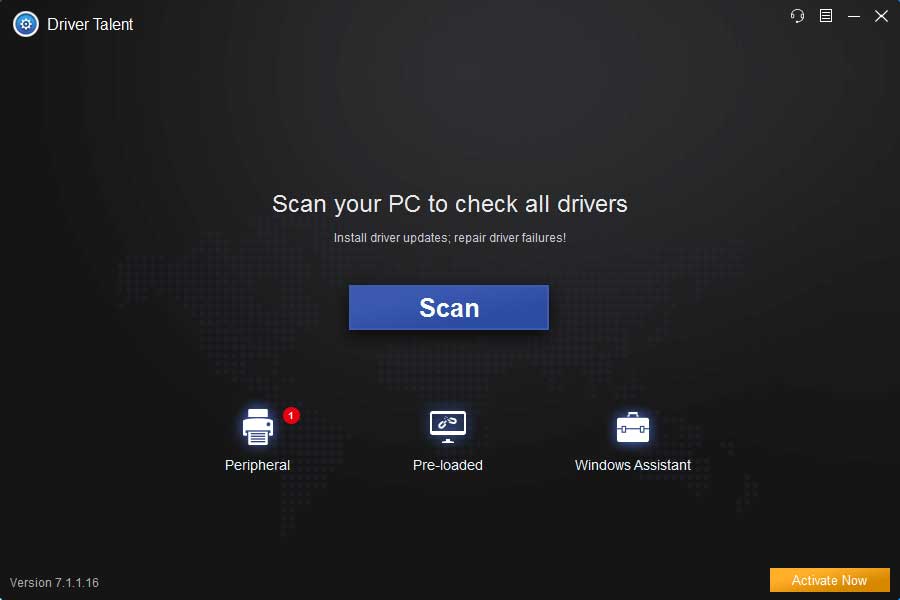 2. Click "Download" or "Update" to install the most compatible Realtek High Definition Audio drivers to figure out the Dolby Digital Live or DTS Connect problem on Windows 10 Creators Update.
Notes:Backup your drivers in advance in case you may want to roll back drivers in the future.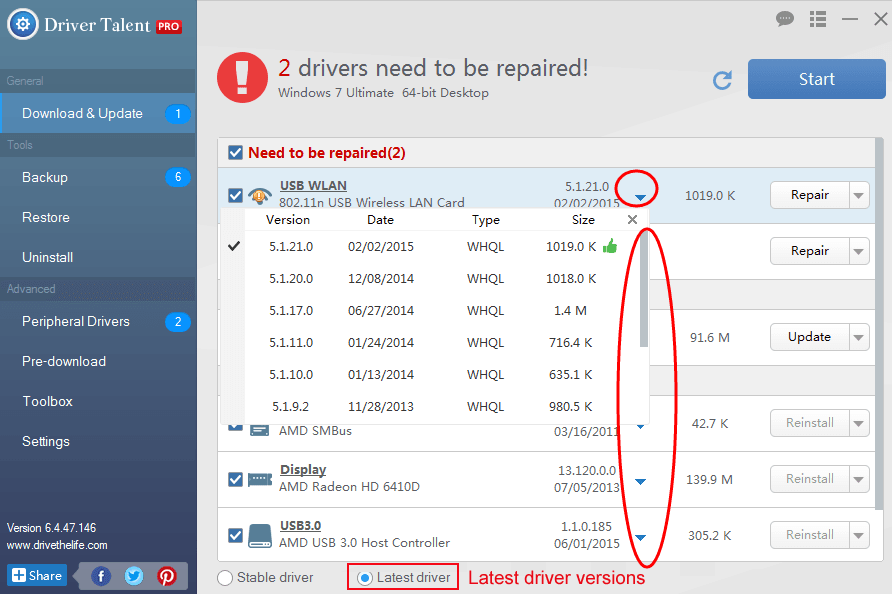 3. Reboot your computer to make the newly updated Realtek HD Audio drivers come into effect.
Method 3. Restore System to Troubleshoot Dolby Digital Live and DTS Hitch On Windows 10 CU
Should you try all the above solutions with no luck, you may consider restoring your previous build to get rid of the Creators Update broken DTS encoding or the DLL surround sound. Follow below steps.
1. Press Win + I to open Settings.
2. Go to Update & Security >Recovery >Advanced startup >Restart now >Troubleshoot.
3. Select the Go back to the previous build option.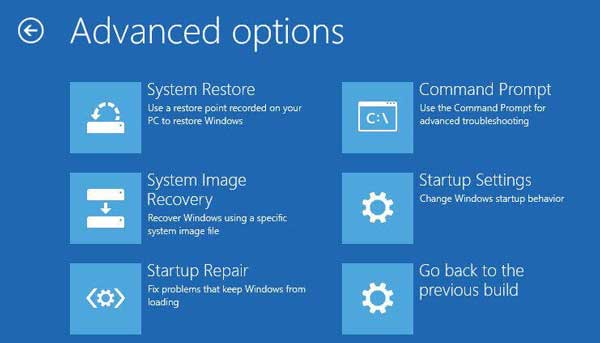 Here you can make your choice which Windows version you want to roll back and follow the on-screen tutorials to roll back to Windows 10/8.1/8/7 to solve Dolby Digital Live and DTS glitches in the Creators Update.
Above are all troubleshooters we find to fix Dolby Digital Live/DTS Not Working after Windows 10 Creators Update. If you know more workarounds to troubleshoot the Dolby Digital Live/DTS problem, please share with us in the comment section below, or go to the OStoto official forum for further discussion via the left menu on the page.
Recommended Download