Top 3 Ways to Fix a Corrupt SD Card in Windows 10
Jun. 24, 2022 / Updated by Bessie Shaw to Windows 10
Getting a corrupt SD card? All images, movies or music stored on your SD card are corrupted while connecting to a Windows 10 computer? No worries. Here are 3 ways for you to fix a corrupt SD card in Windows 10.
Method 1. Fix Corrupt SD Card via Chkdsk
Once your SD card is corrupt, you should perform the Chkdsk command prompt to retrieve your data and make the card accessible. In addition, it could prevent more corruption from happening. Follow these steps:
Step 1. Insert the corrupted SD card into a card reader and plug the card reader into one of the USB port on your Windows 10 computer.
Note: A window will pop up showing the SD card name. It will ask whether you want to open the contents of the card or transfer any files. Just close that window and go ahead.
Step 2. Click "Start" on your Windows taskbar, and select "Computer." Search for your SD card under "Devices with Removable Storage" and take note of the drive letter assigned to it.
Step 3. Click "Start" once again and type "cmd" in the search box. Make sure select "Run as administrator".
Step 4. At the command prompt window, type "chkdsk" followed by the drive letter corresponding to the SD card, then by a colon and /f.
Step 5. Hit "Enter" and Chkdsk will start checking your corrupted SD card for any corruption and will then fix it
Note: This process can take a while, depending on the size of the storage and the amount of corruption.
Step 6. Once the checking of your SD card is finished, it will prompt you to save lost chains. Click "Yes" and all repaired data files will be listed.
Step 7. Check your assigned drive letter to your SD card to verify if the files are recovered or not.
If you see "Windows has made corrections to the file system" in the command window
Method 2. Format Corrupt SD Card
If your SC card is unreadable on you Windows 10 computer due to the SD card may use an incompatible file system such as NTFS, or its file system is probably damaged. In these situations, you may need to format your corrupt SD card. It is noted that formatting the SD card will erase all your data. Therefore, before a SD card format, it is highly recommended to adopt a reliable SD card recovery software application to restore your data first. There are many kinds of SD card formatting tools available online.
Method 3. Download and Update SD Card Reader Driver via Driver Talent
In some cases, downloading and updating your SD card reader driver could fix the corrupt SD card in Windows 10. To do it, the easiest and quickest way is employing a professional driver download utility tool like Driver Talent, which enables you to automatically download and install the best-matched SD card reader driver in 2 minutes.
Click the button below to grab Driver Talent directly.
Follow the 3 simple steps to download and update the appropriate SD card reader driver to resolve the corrupt SD card on your Windows 10 computer.
1. Scan Your PC
Click "Scan" to perform a safe scan of your PC. Driver Talent will list your outdated, corrupt, broken, damaged or missing SD card driver in seconds.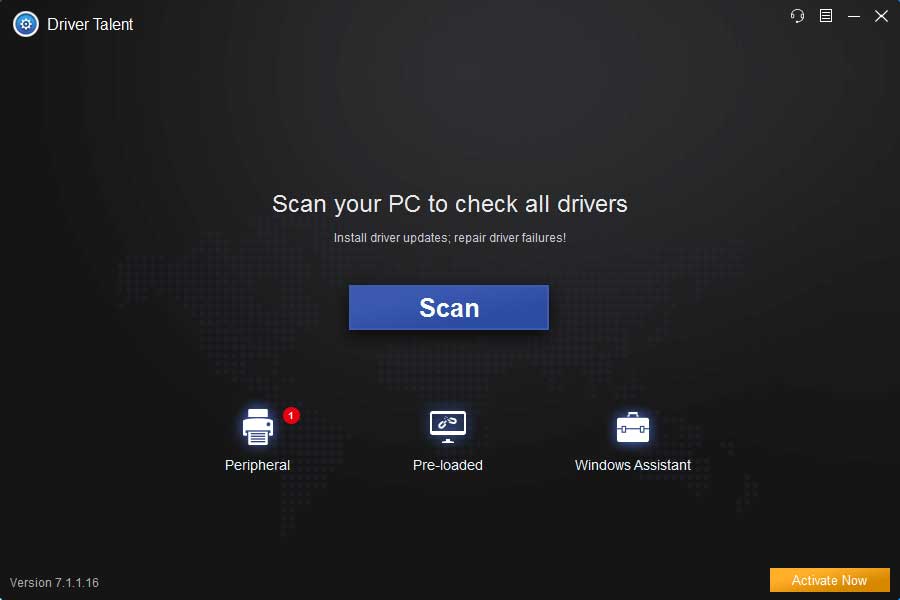 2. Download SD Card Reader Driver
Click "Peripheral drivers" to enter the peripheral drivers' installing interface. The exact SD card reader driver will appear. Click "Install" to install it.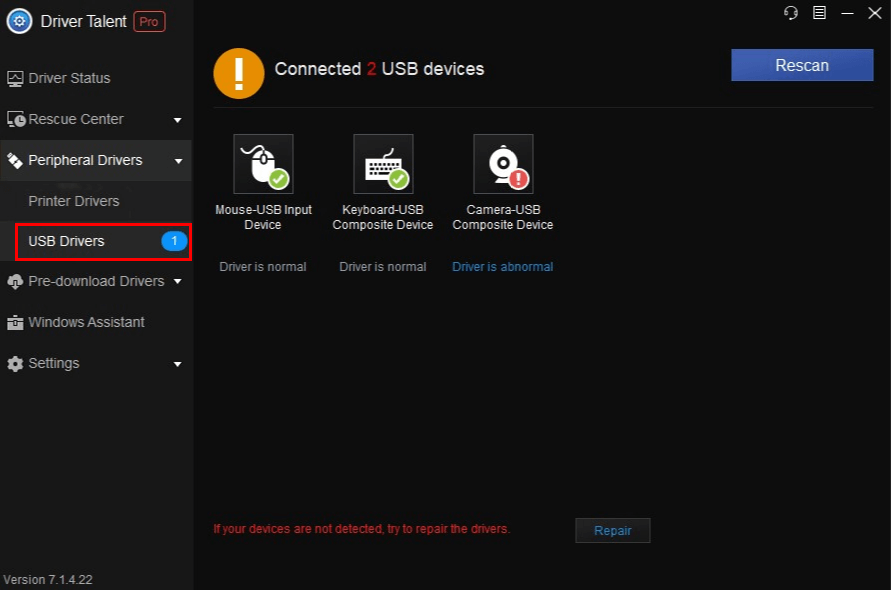 3. Reboot Your PC
Once installed, reboot your PC to let the SD card reader driver take effect.
See Also:Card Reader Driver Free Download & Manual Update
Note: Bear in mind that back up your drivers with Driver Talent before installing a new driver in case of driver crashes.
Aside from being a USB driver update utility, Drive Talent comes packed with far more advanced features, such as PC Repair (i.e. no sound, no Wi-Fi), drivers restore, drivers uninstall, system restore, drivers pre-download for another PC, hardware detection, VR support check and PC speed up, etc.
If you have any questions about fixes for a corrupt SD card in Windows 10, please leave comments below.
Recommended Download