How to Fix Computer Freezes Randomly in Windows 10
Jun. 24, 2022 / Updated by Bessie Shaw to Windows 10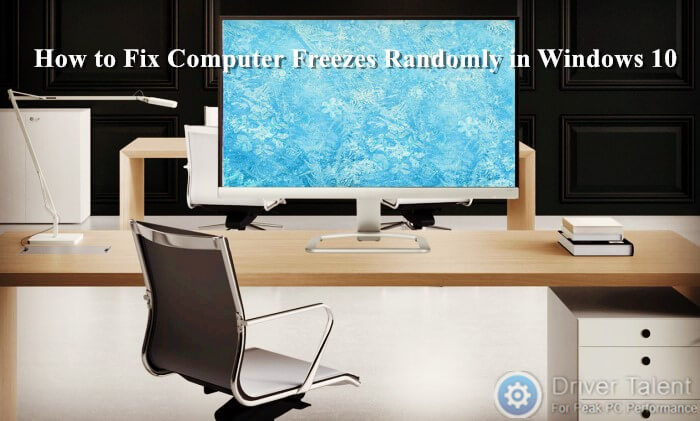 When you are working or playing games with your computer, it suddenly freezes. No matter how you move the mouse, nothing moves on the computer display. Have you ever been in such a frustrating situation? How did you deal with it?
Computer freezing/not responding randomly is a common issue we may encounter. It could be caused by a software-related issue, a driver issue, a hardware-related issue, or even an OS-related issue. When there are too many programs running at the same time or the computer is overheating, the computer may also stop responding.
In this post, several workable solutions are listed to help users who are stuck in the computer freezing/not responding issue in Windows 10. If your computer freezes or deadlocks randomly, follow the tutorial below to get it back to normal. Let's take a look at how to fix computer freezes randomly in Windows 10.
Before you take the following methods, make sure if your computer is really frozen. Sometimes when you move the mouse, nothing responds. It may be the problem with the mouse. If only your mouse is frozen or not working, this post can help you: Fix: Windows 10 Mouse Lagging/Freezing/Stuttering.
Solution 1. Give Your Computer Some Time to Respond
Sometimes the computer freezes suddenly just because there are too many tasks to handle and it can't react right away. In this case, as long as you give it some time to deal with, it will get back to normal soon.
You may also like to check out:
Solution 2. End the Not Responding Program
Before taking this method, determine if your computer can respond when you press any key on the keyboard. You can press the Num Lock key or the Caps Lock key and see if the Num Lock LED or Caps Lock LED is on.
If the LED can be turned on, press Ctrl + Shift + Esc to open the Task Manager. (If you are using a laptop, you can launch the Task Manager by pressing Ctrl + Alt + Del.) Then review the list of the programs under Processes to locate the programs that are not responding and end them. If the LED cannot be turned on, you need to reboot your computer. Read on, please.
Solution 3. Reboot Your Frozen Computer
If the solutions above don't work, then you need to reboot your frozen computer. Press and hold down the power button until your computer is turned off. Then wait a few seconds and boot it again.
If you are asked whether you want to start the computer in Safe Mode or start Windows normally, choose to start Windows normally. But note that the work you were doing at the time of the computer freezing may lost after you reboot your computer. Therefore, though some programs have an auto-save feature, you'd better frequently save your work during working.
Solution 4. Restart Your Graphics Driver
To get rid of the computer freezing issue, another method you can try is to restart your graphics driver. This method will work if your computer freezes because of the stuck graphics driver. Here's a quick and easy way. Press the shortcut keys Windows + Ctrl + Shift + B. Then your computer screen will go black and you will hear a beep. That means your graphics driver is restarting. Your display will return in a few seconds.
Note: The shortcut keys Windows + Ctrl + Shift + B only work on Windows 8 and Windows 10.
Solution 5. Update Your Device Drivers
As it is mentioned above, computer freezing/not responding randomly could be caused by a driver issue like outdated drivers. Therefore, to troubleshoot this issue, you can try to update your device drivers. Refer to the steps in this post for details: 2 Ways to Update Outdated Drivers in Windows 10.
To update drivers quickly and safely, you'd better use a reliable driver update utility like Driver Talent. It will automatically recognize your system and find the best-matched drivers for it, which can save you a lot of time and energy. It is at your fingertips. Click on the Download Now button below to try it immediately.
After you install Driver Talent successfully, take these steps to have your device drivers updated:
Step 1. Start Driver Talent and click on the Scan button to perform a full scan on your computer. After scanning, all the problematic drivers on your computer including the outdated drivers will be listed.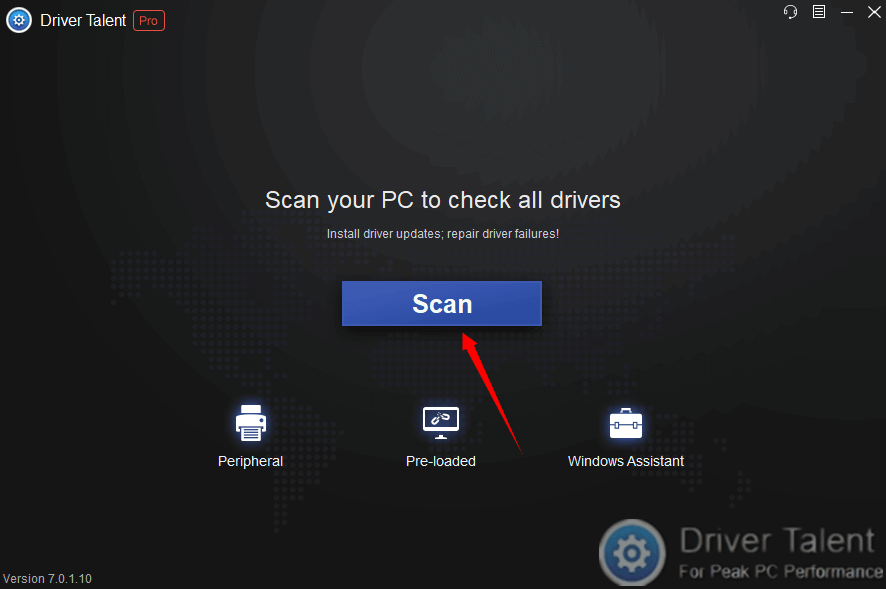 Step 2. If there is any driver detected as updatable, click on the Update button on its right to update it.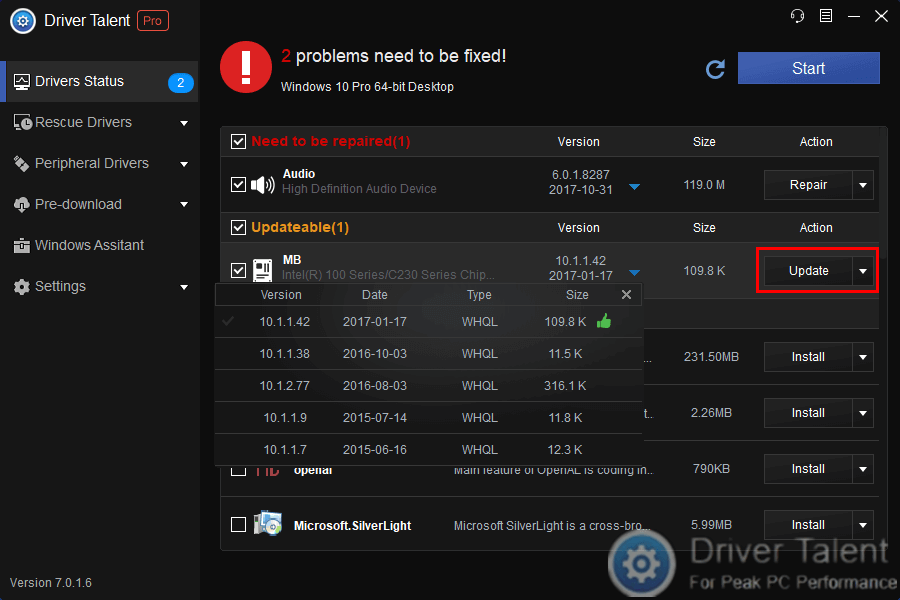 Step 3. After updating all your device drivers, reboot your computer to let the changes take effect.
Read More: Top 4 Ways to Fix Windows 10 Freezes Randomly after Creators Update
If you have any other good ideas on how to fix computer freezes randomly in Windows 10, don't hesitate to share them with us in the comment section below. For more solutions to other common computer issues, please go to the Resource section on this site.
Recommended Download