3 Ways to Fix DNS_Probe_Finished_No_Internet Error in Windows 10
Jun. 24, 2022 / Updated by Bessie Shaw to Windows 10
Encounter the DNS Probe Finished No Internet error in Windows 10? Don't be frustrated. Here are 3 ways you could try to fix the DNS_Probe_Finished_No_Internet problem on your Windows 10 computer.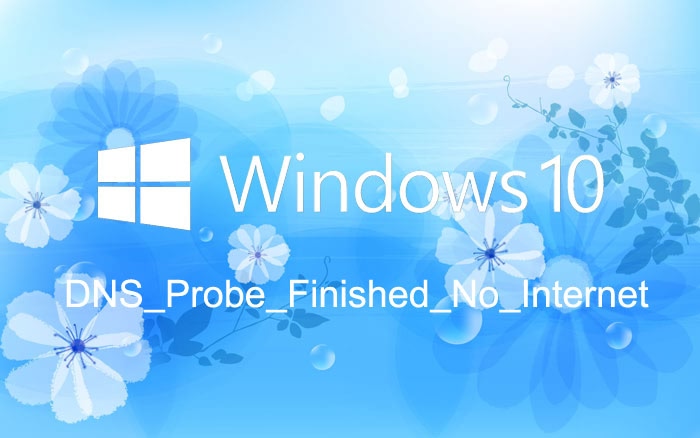 Method 1. Use Command Prompt to Fix DNS Probe Finished No Internet Error in Windows 10
It has been proved by many users that using Command Prompt could fix the DNS_Probe_Finished_No_Internet dilemma in Windows 10. Here's what you need to do.
Step 1. Press Windows + R simultaneously to open the Run dialog
Step 2. Enter cmd, and then click OK to open Command Prompt
Step 3. Run the following commands one by one:
ipconfig /release
ipconfig /all
ipconfig /flushdns
ipconfig /renew
netsh int ip set dns
netsh winsock reset
Step 4. Reboot your computer
Method 2. Configure TCP/IP4 Settings
To solve the DNS_Probe_Finished_No_Internet problem, you could also try to configure the TCP/IP4 settings. Follow these steps:
Step 1. Click the Start button and choose Settings
Step 2. Click Network and Internet and navigate to Network Connections
Step 3. In the Wi-Fi section, right-Click on your active Network connection and click Properties
Step 4. Click Internet Protocol Version 4 (TCP/IPv4), and then click Properties
Step 5. Enter below Preferred DNS server and Alternate DNS server addresses:
Preferred DNS Server: 8.8.8.8
Alternate DNS Server: 8.8.4.4
Note:If there are any IP addresses listed in the Preferred DNS server or Alternate DNS server, you'd better write them down for future reference.
YOu may also like to check out:
Top 4 Fixes for Internet Not Working in Windows 10
5 Ways to Fix WiFi "No Internet, Secured" Issue on Windows 10

Method 3. Update Network Adapter Driver to Resolve DNS_Probe_Finished_No_Internet Bug in Windows 10
In some situations, the DNS_Probe_Finished_No_Internet bug in Windows 10 could be caused by problematic network driver. To check whether your network driver is outdated, corrupt, damaged or missing, you could free download a reliable driver update utility tool, like Driver Talent, which could automatically detect your erroneous network driver in seconds and then download and install the most updated version in 2 minutes.
Click the button below to grab Driver Talent directly.

Here is a 3-step guide to download and update the right network adapter driver to fix the DNS_Probe_Finished_No_Internet issue in Windows 10.

1. Scan Your Computer
Run Driver Talent. Click "Scan" to start a full scan of your PC. Driver Talent will list all of you outdated, corrupted, broken or missing drivers in seconds, including the faulty network driver.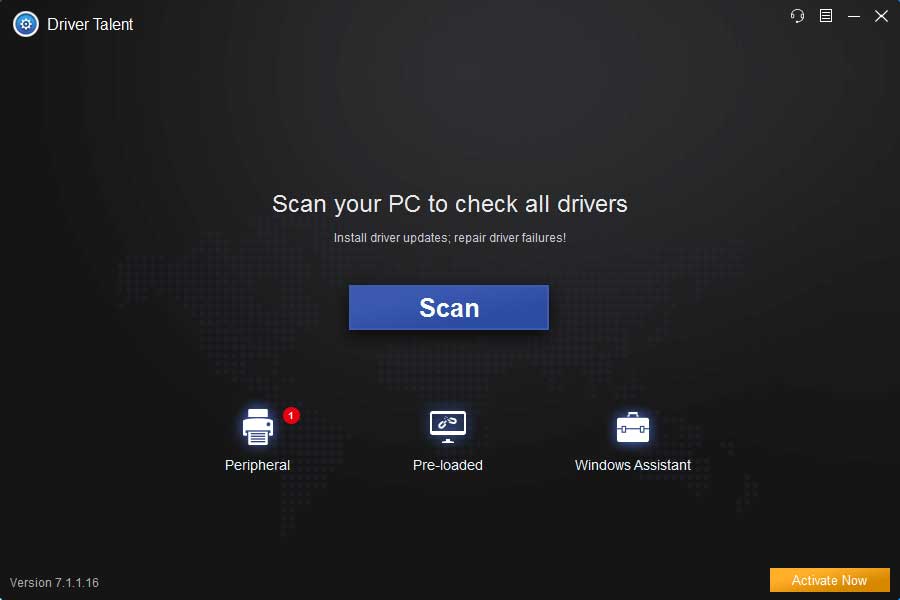 2. Repair or Update Your Network Adapter Driver
You could fix all the detected faulty drivers by one-clicking "Repair". Driver Talent will automatically download and install the best-matched network adapter driver behind the scene. You're also allowed to click "Update" to keep all your drivers up to date. It's recommended not to update what ain't broken for stability purpose.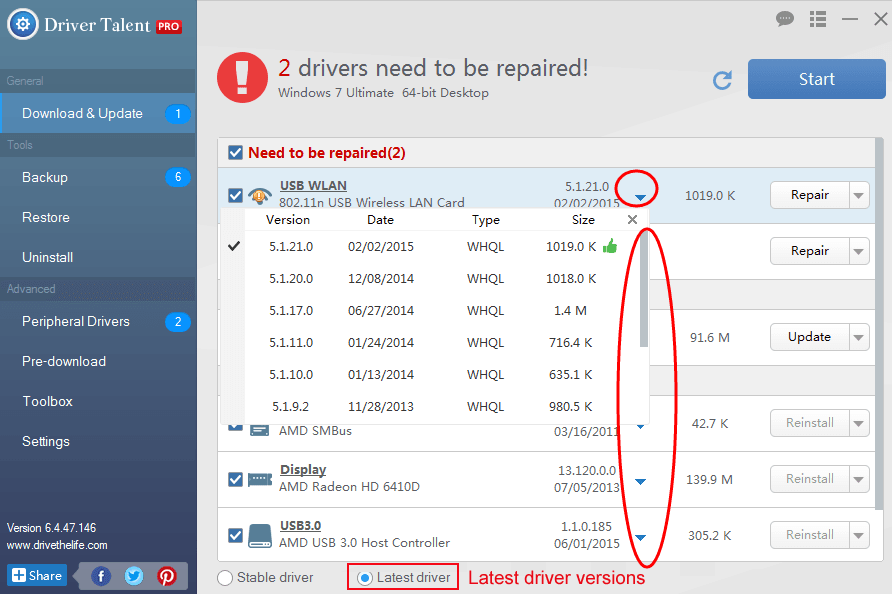 3. Reboot Your Computer
Perform a reboot of your computer to allow the network adapter driver update to come into effect.
Note: Bear in mind that back up you drivers with Driver Talent prior to any new downloaded drivers in case of driver crashes or further serious computer issues.
In addition to network driver download and update, Driver Talent comes with other premium features, such as drivers restore, drivers uninstall, drivers pre-download for another PC, PC Repair (no sound, no video, no Wi-Fi etc.), hardware detection, VR support check and PC speed up, etc.
You may also like to check out:
If you have any ideas or question about the DNS_Probe_Finished_No_Internet issue in Windows 10, please write them down in the comments section below for further assistance.



Recommended Download