Top 6 Ways to Fix DRIVER_CORRUPTED_EXPOOL Error on Windows 10
Jun. 24, 2022 / Updated by Bessie Shaw to Windows 10
DRIVER_CORRUPTED_EXPOOL error on Windows 10, error code 0x000000C5, is a stop error, also known as one of Blue Screen of Death (BSoD) errors, often appearing after your Windows PC wake up from sleep mode or hibernation mode. DRIVER_CORRUPTED_EXPOOL blue screen error may slower your PC, or crash your system.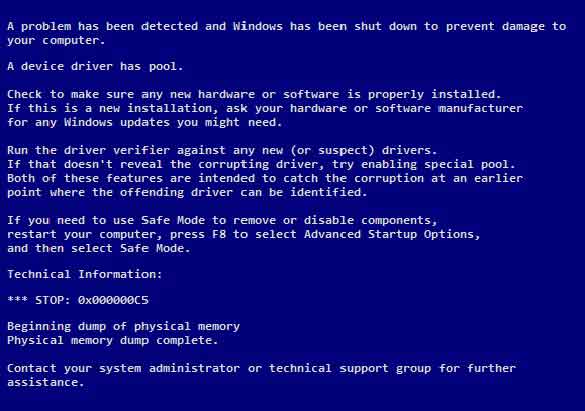 What Causes the DRIVER_CORRUPTED_EXPOOL Error on Windows 10
There are many causes for DRIVER_CORRUPTED_EXPOOL, from incorrect device drivers to software and system incompatibility. Below are the most common ones.
• Incorrect, outdated, corrupt device drivers.
• Viruses or malicious software.
• Driver conflict after installing new hardware.
Solution 1. Uninstall Problematic Drivers
Find out the faulty drivers in Device Manager and uninstall them to troubleshoot DRIVER_CORRUPTED_EXPOOL issue. Below is how.
1.Navigate to Start ->Device Manager.
2.Expand each category one-by-one to find out problematic drivers (the ones with yellow exclamation marks beside the name of the devices).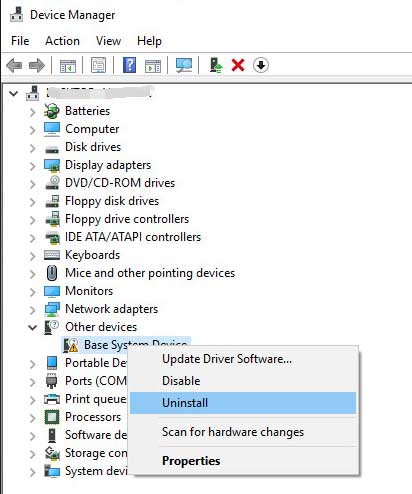 3.Right-click on the device and choose Uninstall.
4.Restart your computer and Windows will load you drivers automatically.
Solution 2. Perform Windows Update
Microsoft releases fixes regularly to resolve some common bugs with Windows Update. Installing the latest Windows Updates is also important.
1.Press Win + R, type ms-settings:windowsupdate and then hit Enter.
2.Click Install Updates in the pop-up Windows Update dialog box if any updates are available.
Solution 3. Update Drivers for Windows 10
As mentioned before, DRIVER_CORRUPTED_EXPOOL error, for most part, has closely relationship to outdated or corrupt device drivers, while it is never easy to find out which exact drivers caused the Error 0xC5 problem, instead, it is extremely tough.
If you are expertise at find the incompatible drivers, you can turn to your computer or exact devices' manufacturer website to download and install drivers. Or you can count on a professional driver update tool, like Driver Talent, indentifies not only drivers causing DRIVER_CORRUPTED_EXPOOL 0xC5 error, but all other issues drivers, and automatically update you the best-matched or the latest ones according to your requirements.
Click the button below to get Driver Talent.
1. Identify Driver Issues
Launch Driver Talent to scan all the drivers and it will show you all the outdated, missing, broken, or other incorrect driver in a flash.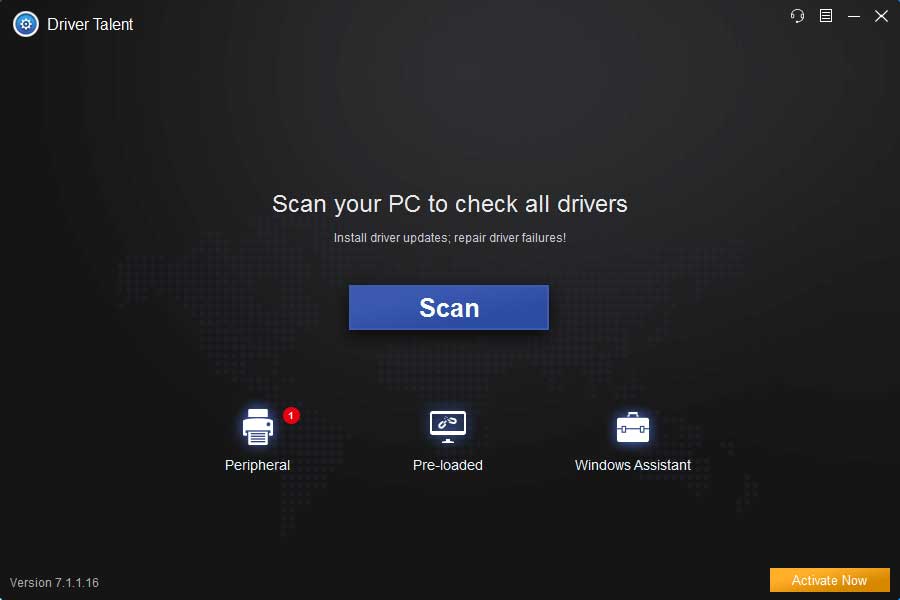 2. Download and Update Proper Drivers
Click "Repair" to fix blue screen DRIVER_CORRUPTED_EXPOOL 0xC5 error. Or update drivers to the latest version with one-click "Update" (But it is NOT recommended to keep drivers up-to-date all the time).
Note: In case you need to reinstall a specific driver version later, you'd better back up drivers with Driver Talent before update any driver.
3. Reboot Your PC
Restart your computer to see whether the 0xC5 error is solved.
Solution 4. Remove Anti-viruses Software and Other Faulty Software
Sometimes third-party antivirus programs can lead to DRIVER_CORRUPTED_EXPOOL , thus to rule out that possibility, you'd better remove them to check out whether that works out. If you experience DRIVER_CORRUPTED_EXPOOL blue screen error after you have installed a new hardware or software, uninstall it to check out whether the problem exists.
Solution 5. Run SFC /scannow to Resolve Corrupted System Files
System File Checker, a handy built-in Windows tool, allows you scan for and restores corruptions in Windows system files, which may help to dispose DRIVER_CORRUPTED_EXPOOL. See how to run SFC /scannow to resolve corrupted system files.
Solution 6. Use System Restore to Fix DRIVER_CORRUPTED_EXPOOL Error
System restore can wipe out many issues occurring after Window operating system update, including error BSoD DRIVER_CORRUPTED_EXPOOL. See How to Use System Restore to Fix Windows 10 Issues.
You may also like to check out: Fix: DRIVER_IRQL_NOT_LESS_OR_EQUAL Error in Windows 10
If you have any further suggestions or confusions on Windows 10 DRIVER_CORRUPTED_EXPOOL error, comment below to let us reach you.
Recommended Download