Top 5 Ways to Fix Lenovo Camera Not Working in Windows 10
Jun. 24, 2022 / Updated by Daphne to Windows 10
How to fix Lenovo camera not working in Windows 10? Recently, numerous Lenovo users encounter the camera problem after Windows 10 update. If your Lenovo camera also fails to work, here are top 5 ways you could follow to resolve the Lenovo laptop or desktop camera not working issue, also applied to Windows 10 Creators Update, Fall Creators Update 1709 and April 2018 Update Version 1803.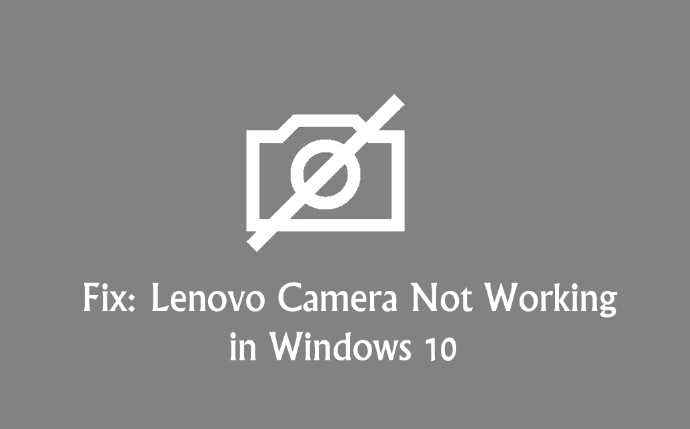 1. Confirm the PC has a built-in camera
This device is often installed on top of the LCD panel, if there is a built-in camera. And make sure camera slider is open.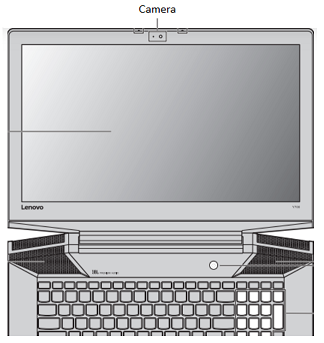 2. Check the camera is recognized correctly in Device Manager
Step 1. Open Device Manager. Navigate to Imaging devices.
Step 2. If there is no imaging device, then no camera modem is configured or there may be a camera hardware failure.
Step 3. A yellow exclamation mark indicates the camera driver is not installed properly or is out of date. Right-click and select Uninstall. Then right-click Imaging devices and select Scan for hardware change.
Step 4. If the yellow exclamation mark still exists, go to https://support.lenovo.com to search the product name and find the corresponding camera driver to install and update. For certain models, there is no separate camera driver. Instead install the Windows inbox driver.
Step 5. Search your product name, for example ThinkPad T480s, and open the corresponding product page. Navigate to the Driver & Software tab and filter by Operating System/Component, or search for camera. Then download and install the right camera driver.
3. Verify the Camera Is Enabled on Device Manager
If you've turned off the Privacy Mode and the camera still doesn't work, you need to verify if the camera is enabled on Device Manager as well. Do as follows.
Step 1. Right-click on the Start menu and select Device Manager from the pop-ups.
Step 2. Locate the Imaging devices, right-click on it and select Enable.
Step 3. Reboot your computer to check if the Lenovo laptop camera not working issue is gone.
4. Repair or Update the Camera Driver
The corrupted or outdated camera driver could also lead to the Lenovo camera not working issue in Windows 10, such as Lenovo Easy camera not working. The easiest solution is to repair or update the camera driver with a reliable driver update utility tool like Driver Talent, well-known as the safest and fastest way to update drivers, which could detect your faulty camera driver in seconds and then automatically repair or update it within a few minutes.
Click the button below to free download Driver Talent directly.
You can refer to the following 3 easy steps to use Driver Talent to download and update the camera driver (i.e. Lenovo IdeaPad 320 camera driver) to fix the Lenovo camera not working in Windows 10.
Step 1. Scan Your PC
Start Driver Talent. Click "Scan" to start the scanning process. Once the scan is completed, all the outdated, corrupt, broken or missing drivers will be listed.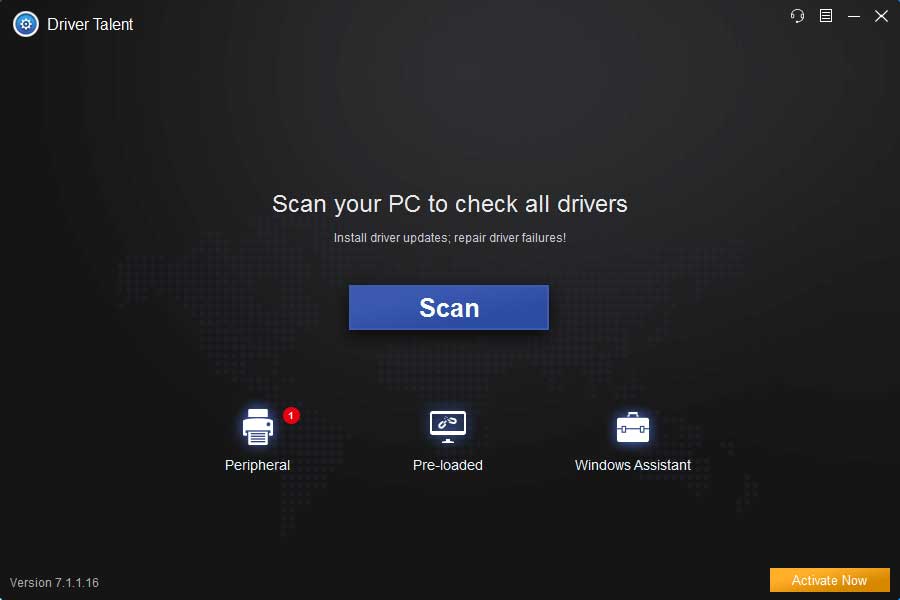 Step 2. Download and Update Camera Driver
You could one-click "Repair" to fix the detected faulty camera driver. You're also able to click "Update" to update your drivers to the latest version. But don't update what ain't broken for stability purpose.
Step 3. Reboot Your PC
Reboot your PC to allow the camera driver update to take effect.
5. Turn Off Privacy Mode to Fix Lenovo Camera Not Working in Windows 10
When you attempt to use the camera on your Lenovo computer, but only notice an image with a grey background and a white camera with a cross through it. There's a possibility that your Lenovo camera is disabled. You need to enable it to solve your Lenovo camera not working in Windows 10 problem. Here's exactly what you need to do.
Step 1. Open the Start menu, and type Lenovo in the search box.
Step 2. Click Lenovo Settings.
Step 3. Click Camera to open the settings for your Lenovo camera.
Step 4. Scroll to the bottom of the settings page. If you see the Privacy Mode is on, change Turn Privacy Mode On to Off.
You may also like to check out:
Note: Keep in mind that back up you drivers with Driver Talent prior to any camera driver update in case of driver crashes.
In addition to driver download and update, Drive Talent provides other premium features, such as drivers restore, drivers uninstall, system restore, drivers pre-download for another PC, hardware detection, Audio Repair and Game Repair, etc..
Updated Tip: Uninstall Lenovo Settings Dependency Package Software
According to some users, uninstalling the Lenovo Settings Dependency package software could get rid of the camera issue. Do the following steps:
Step 1. Right-click the Start button and click Programs and Features.
Step 2. Locate the software Lenovo Settings Dependency package and right-click on it.
Step 3. Click Uninstall.
Step 4. Reboot your PC.
If you discover other workarounds for the Lenovo camera not working issue in Windows 10, please write them down below the post.
Recommended Download