3 Ways to Fix Oculus Rift No Sound or Audio Issues
Jun. 24, 2022 / Updated by Bessie Shaw to Windows Driver Solutions
You may read the recent news that Ubisoft's VR game Eagle Flight will be available for all Oculus Rift users soon. What an excitement! But if you're being tortured by the Oculus Rift no sound or audio issue at the moment, you could try the following 3 ways to fix it immediately.
See Also: No Sound on Windows 10 Issue – Top 3 Ways to Fix No Sound after Windows 10 Update
Method 1. Adjust Oculus Rift Audio Settings to Fix Oculus Rift No Sound Problem
Before starting any troubleshooting methods, check your computer volume and make sure the sound is not muted. If there's still no audio when you use the Oculus Rift, you could check and adjust the audio settings to fix the Oculus Rift no sound problem. Follow these steps:
Step 1. Launch the Oculus app, and then select the gear icon on the upper right
Step 2. Click Settings
Step 3. Select the Devices section on the left side
Step 4. Select Rift headset
Step 5. Go to Audio Output, and check the box for Use the headset's earbuds
That's all there is to it. The above steps shall default the audio to your Oculus Rift's built-in headphones.
Method 2. Update the Oculus Rift Firmware to Resolve Oculus Rift No Audio Issue
The outdated Oculus Rift firmware could also cause your Oculus Rift sound not working problem. To keep your Oculus Rift working properly again, you shall update the Rift firmware to the latest version. Here's how to do it.
Step 1. Open the Oculus app, and then select the gear icon which is placed upper right
Step 2. Go to Settings
Step 3. Select Devices
Step 4. Look for the Firmware Update Required notification
Step 5. Select Update
Note: It's recommended to keep your computer and Oculus Rift remote on while you are going through this process.
Method 3. Update Oculus Rift Sound Driver
Old Oculus Rift sound driver is one of the culprits that could lead to the Oculus Rift no audio issue. Obviously, the solution is to update your Oculus Rift sound card driver. You could manually download the driver from Oculus's website, but which will be pretty complicated for a computer novice, what's more, it will take you tremendous amount of time.
Alternatively, the best and quickest method is to adopt a professional and automatic driver download and update utility tool like Driver Talent, which could download the latest Oculus Rift driver in 2 minutes to solve your Oculus Rift sound not working problem.
See Also: Driver Talent Review: Safest and Fastest Way to Update Drivers
Click the button below to get Driver Talent directly.
Take the following steps to use Driver Talent to easily download and update the right Oculus Rift sound card driver for Windows 10, Windows 8 or Windows 7 with only a few clicks.

1. Scan Your Computer
Click the "Scan" button to begin the scanning process. Driver Talent will display your outdated, corrupt, broken or missing Oculus Rift sound card driver.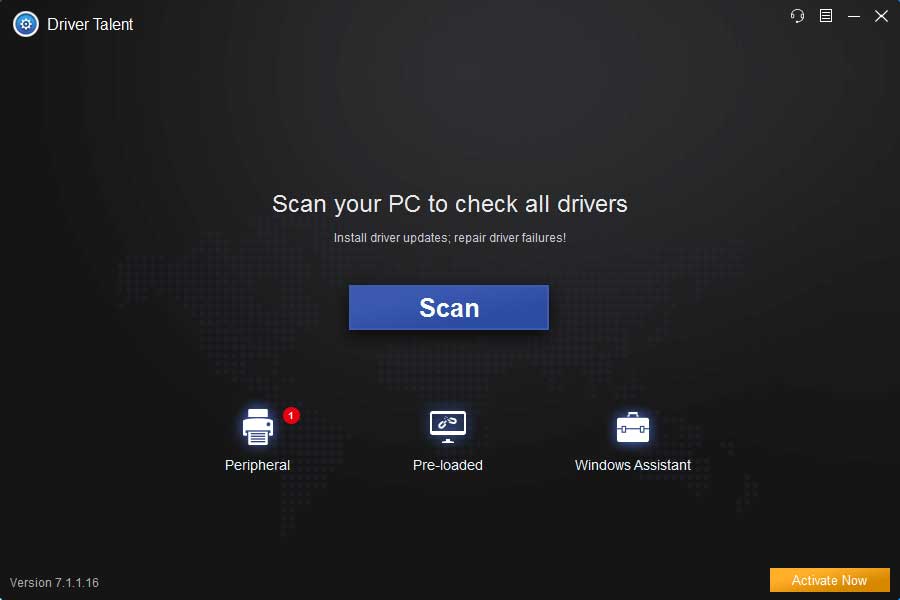 2. Download and Update Sound Driver to Fix Oculus Rift No Sound/Audio Problem
Click "Repair" to fix the faulty Oculus Rift sound driver. Driver Talent will manage the automatic download and installation process for your computer. You could also click "Update" to keep all drivers up to date, but it is not recommended to update what ain't broken for stable performance.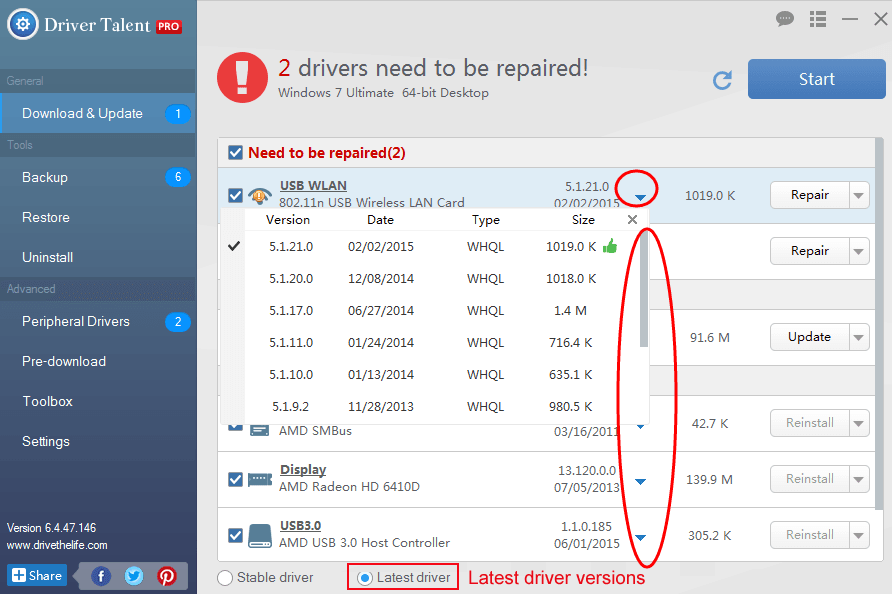 3. Reboot Your Computer
Reboot your computer to make sure that the Oculus Rift driver update takes effect.
Note: It is important to backup your drivers with Driver Talent before installing a new Oculus Rift sound card driver in case of driver crashes. Moreover, Driver Talent can restore drivers from backup to allow you to roll back to a previous driver version.
Aside from driver download and update, Driver Talent provides other premium features, such as system restore, drivers pre-download for another computer, PC Repair (common computer issues (e.g. no sound, no Wi-Fi), hardware detection, VR support check and PC speed up and a whole not more.
If you find any other workarounds for the Oculus Rift no sound problem, please make comments below.
Recommended Download