Fix Physxloader.dll is Missing on Windows 10/8.1/8/7
Jun. 24, 2022 / Updated by Wendy to Gaming Solutions
Users may receive the error message "The file PhysXLoader.dll is missing" or "This application failed to start because physxloader.dll was not found. Re-installing the application may fix this problem." when launching games like Dragon Age Origins, Need for Speed Shift 2, Transformers: War for Cybertron etc. on Windows 10 which causes the game start error. Those Physxloader.dll missing errors are associated with PhysXLoader Dynamic Link Library, a type of DLL file, developed by NVIDIA Gameforge for the Windows Operating System which aims to improve the game experience via NVIDIA graphics card. Once the physxloader.dll file is not found or corrupted, the PhysX won't work then which leads to the PhysXLoader.dll missing game start errors on Windows 10, Windows 8.1, Windows 8, Windows 7 etc..

Below are some common PhysXLoader.dll errors messages:
"PhysXLoader.dll not found."
"The file PhysXLoader.dll is missing."
"PhysXLoader.dll Access Violation."
"Cannot register PhysXLoader.dll."
"Cannot find C:\Windows\System32\\PhysXLoader.dll."
"This application failed to start because PhysXLoader.dll was not found. Re-installing the application may fix this problem."
"Cannot start PhysXLoader Dynamic Link Library. A required component is missing: PhysXLoader.dll. Please install PhysXLoader Dynamic Link Library again."
Read More:
How to Fix the Physxloader.dll Missing Error on Windows 10/8.1/8/7
If you are getting game launching error, Physxloader.dll file missing, below are top 4 ways to help you out.
Method 1. Install Windows Update to Repair Physxloader.dll File Errors
Windows Update releases the patches for known bugs regularly, follow below guides to ensure you install the latest NVIDIA Gameforge updates for its video card.
1. Click the Start and then type Windows Update to open it.
2. Choose Check for updates.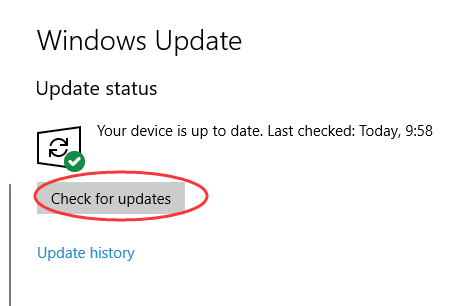 3. Select Install Updates.
4. Following the on-screen instructions to restart your computer.
Method 2. Update Graphics Drivers to Repair the Physxloader.dll Missing on Windows10 Error
PhysX is under the NVIDIA video card, thus lack of Physxloader.dll file may resulting in incompatible NVIDIA graphic drivers. You can use the Device Manager to check whether there are updates for the NVIDIA video card driver. Or to save your time, you can try a professional driver management utility, say Driver Talent, scanning the outdated drivers and then updating you the best-matched ones for any Windows OS with 3 easy steps.
One-click the button below to install Driver Talent and then update your NVIDIA display drivers.
1. Click "Scan" and Driver Talent will find all the faulty Windows drivers.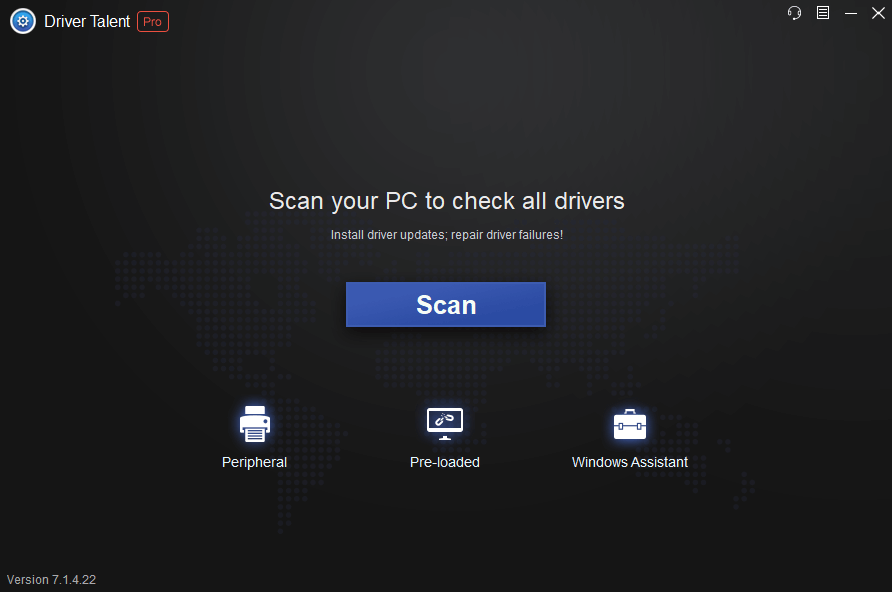 2. Click "Repair" to download and install the most appropriate NVIDIA graphics driver or click "Update" to get the latest version.
3. Reboot your computer to make the updates take effect and then the missing Physxloader.dll should be back now and you can enjoy your game then.
Notes: Apart from drivers updating, Driver Talent owns more features, such as drivers backup, creating a restore point before installing new drivers, etc..
Method 3. Restore PhysXLoader.dll from the Windows Recycle Bin
It is said by many users who've met "Physxloader.dll is missing" bug that there is a possibility that the PhysXLoader.dll might have been accidentally deleted. So you'd better check your Recycle Bin.
1. Double-click the Recycle Bin icon on you Desktop.
2. In the upper right-hand corner, search for PhysXLoader.dll file.
3. If it appears in the search results, select it, and then move it to the following directory:
Windows XP, Vista, 7, 8, 10 = C:\Windows\System32\
64-bit Windows = C:\Windows\System32\
After those steps, restart your computer and launch the game that has returned error message to see if problem get solved.
Method 4. Install NVIDIA PhysX Driver via NVIDIA Website
Downloading the new PhysX system software from official NVIDIA website to replace the faulty one and then installing it on your Windows computer is also helpful to resolve Physxloader.dll missing problems. When the installation completes, run PhysX and launch your game again to see if it works.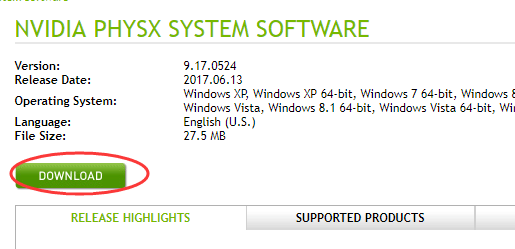 Hope the above 4 methods help you to get rid of the Physxloader.dll missing error on Windows 10 and other Windows OS. If you have any questions related to this post, leave comments below.

Recommended Download