2 Ways to Fix Windows 10 Stuck in Airplane Mode
Jun. 24, 2022 / Updated by Bessie Shaw to Windows 10
Turning on the Airplane mode on your Windows 10 laptop but can't turn the Airplane mode off anymore? If you also encounter the wired issue, here are 2 ways that you could try to get you through the Windows 10 stuck in Airplane mode problem.
Method 1. Use Fn + PrtScn Keyboard Comination
The easiest solution for the Windows 10 stuck in Airplane mode issue is using the Fn and PrtScn keyboard combination. Just simply press the function key Fn and the print screen key PrtScn at the same time to disable the Airplane mode.
Note: You may need to press Fn + the radio tower symbol key simultaneously on some certain brand of computer.
Method 2. Update Network Driver to Fix Windows 10 Stuck in Airplane Mode
Outdated network driver could be the culprit of the Windows 10 stuck in Airplane mode bug, and you need to update your network driver. The easiest and quickest way to download network driver is using a reliable driver update utility tool, like Driver Talent, which could identify your problematic network driver within a few seconds and then automatically download and install the most compatible version in 2 minutes.
Click the button below to free download Driver Talent.
Follow the 3 easy steps to adopt Driver Talent to download and update right network driver to fix the Windows 10 stuck in Airplane mode problem.
1. Scan Your PC
Run Driver Talent. Click "Scan" to start a full scan of your PC. Driver Talent will list all of you outdated, corrupted, broken or missing drivers in seconds, including the faulty network driver.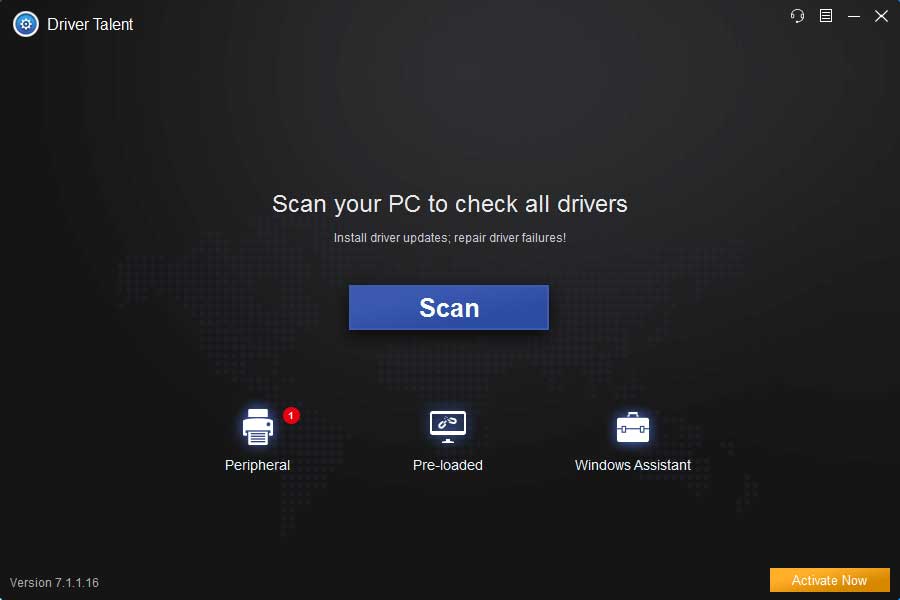 2. Download and Update Your Network Driver
Click "Repair" to fix all the detected erroneous drivers instantly. Driver Talent will automatically download and install the best-matched driver network driver for Windows 10 behind the scene. You also have the option to click "Update" to update all your drivers to the latest version. But don't update what ain't broken for stability purpose.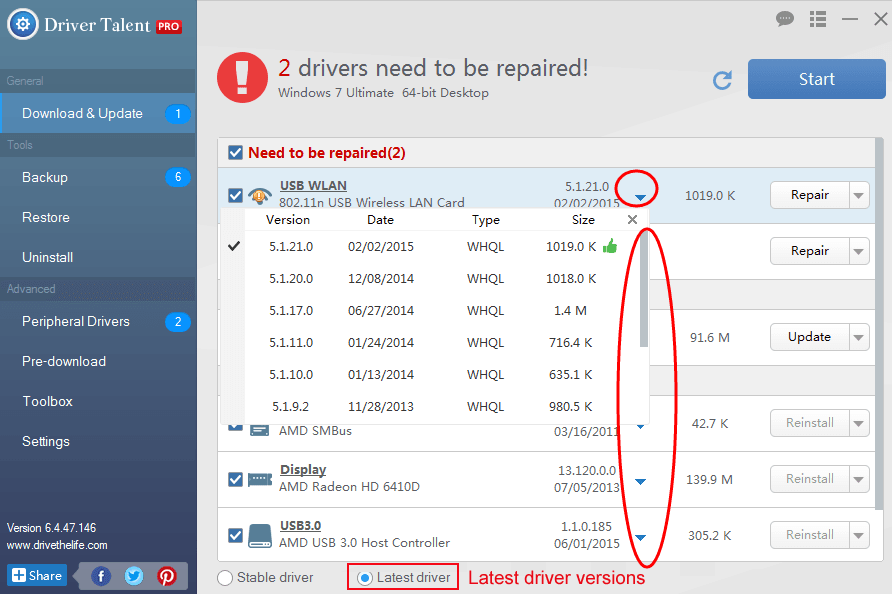 3. Reboot Your PC
Your PC requires a reboot to allow the network driver update to come into effect.
Note: Be sure to back up you drivers with Driver Talent before installing any new downloaded drivers in case of driver crashes or further serious issues.
Apart from network driver download and update, Driver Talent involves far more premium features, such as drivers restore, drivers uninstall, drivers pre-download for another PC, PC Repair (no sound, no video, no Wi-Fi etc.), hardware detection, VR support check and PC speed up, etc.
You may also like to check out:
If you discover other troubleshooting methods to fix the Windows 10 stuck in Airplane mode problem, please share with us in the comments section below.
Recommended Download