Top 3 Methods to Download and Update FTDI Drivers on Windows 10, 8.1, 8, 7, Vista, XP
Jun. 24, 2022 / Updated by Bessie Shaw to Windows Driver Solutions
Receive a Code 10 error with your FTDI device? Encounter Ftdibus.sys blue screen error? Both of the two errors are usually caused by corrupt or outdated FTDI drivers. You could download and install the updated FTDI drivers to fix the issues.
See Also: How to Successfully Upgrade to Windows 10
Top 3 Methods to Download FTDI Drivers
Here are 3 ways to download and update FTDI drivers for Windows 10, FTDI drivers for Windows 8.1, FTDI drivers for Windows 8, FTDI drivers for Windows 7, FTDI drivers for Windows Vista, and FTDI drivers for Windows XP.
1. FTDI website
You could download FTDI drivers on FTDI's Drivers page, which are classified by FTDI VCP drivers, FTDI D2XX drivers, FTDI D3XX drivers and more. But not all the FTDI drivers are available for download.
2. Manufacturer's website
You can also download the exact FTDI drivers on related manufacturer's website. For example, you could go to Arduino website or Apple website to download FTDI drivers for Arduino, FTDI drivers for Mac separately. Of course, the manual download and update process will be extremely time-consuming and cumbersome.
Driver Talent is a reliable and easy-to-use FTDI drivers download and update utility, which can ensure you to download the correct FTDI drivers for your device. If you download and install a wrong FTDI driver, like FTDI bluetooth driver, FTDI USB driver, FTDI serial driver or FTDI Arduino driver, more errors will occur.
Click the button below to download Driver Talent.
How to Download and Update FTDI Drivers with Driver Talent for Windows 10, 8.1, 8, 7, Vista, XP
With Driver Talent, it is very easy to quickly download all the FTDI drivers, such as FTDI RS232 USB drivers, FTDI RS422 drivers, FTDI RS485 drivers, FTDI Arduino drivers, etc. Take the following steps to download and update all the FTDI drivers for Windows 10, Windows 8.1, Windows 8, Windows 7, Windows Vista and Windows XP.
1. Identify FTDI Driver Issues
Run a free driver scan, it will identify your outdated, broken, incompatible and missing FTDI drivers.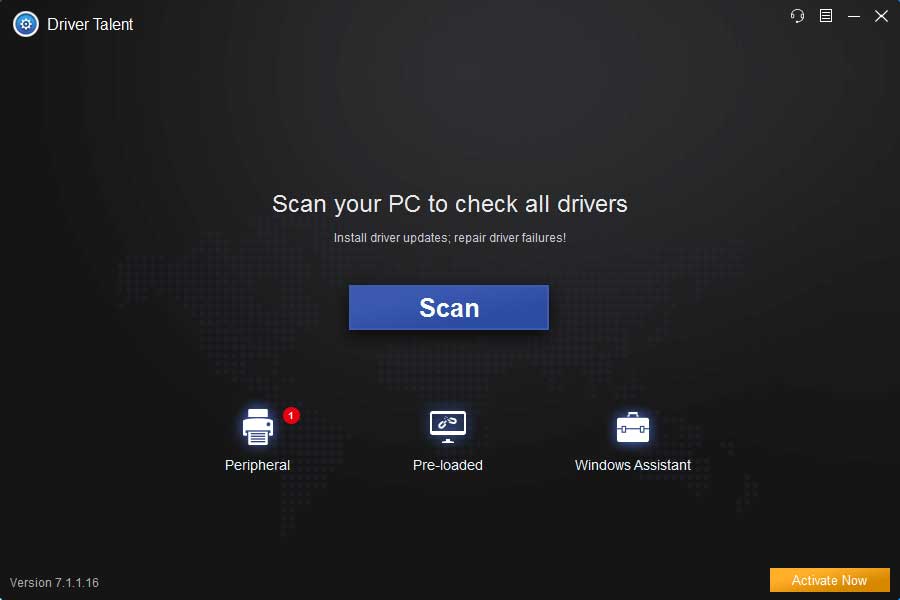 2. Download and Update FTDI Drivers
Click "Repair" or "Update" to automatically download and install the exact FTDI drivers that fit your needs.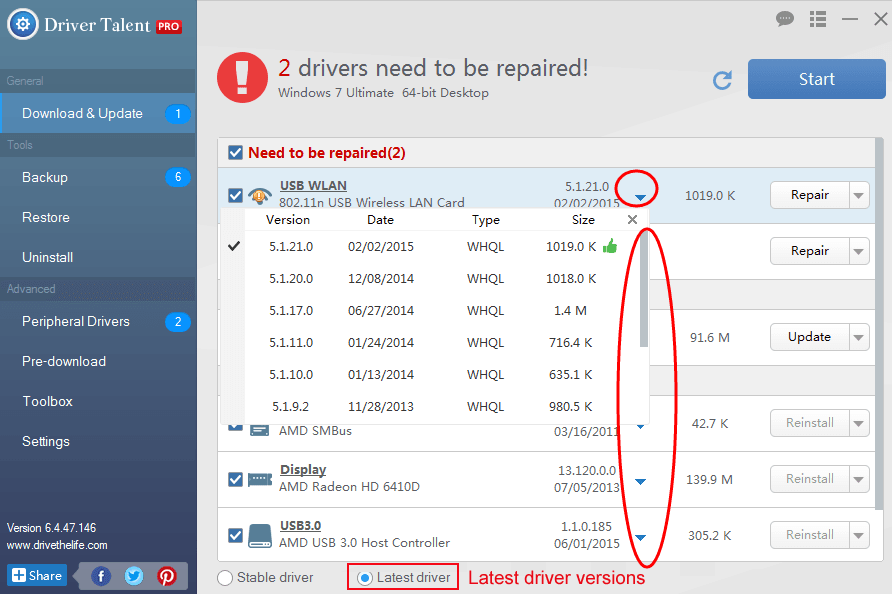 3. Reboot Your PC
Don't forget to reboot your laptop or desktop to make all FTDI driver updates take effect.
Backup and Restore FTDI Drivers
Driver Talent enables you to create a backup of your drivers before downloading FTDI drivers. Also, you could restore drivers from backup to easily to rollback to a specific previous FTDI driver version if necessary.
Download FTDI Drivers for another Computer
With Driver Talent, you could also download drivers for another computer without Internet connection.
For FTDI USB-connected drivers download and update, you could refer to the article USB Drivers and Downloads.
FTDI Drivers Available for Download
The most popular FTDI drivers that Driver Talent can download, including:
| | | |
| --- | --- | --- |
| FTDI drivers for Windows 10 | FTDI drivers for Windows 8.1 | FTDI drivers for Windows 8 |
| FTDI drivers for Windows 7 | FTDI drivers for Windows XP | FTDI drivers for Windows Vista |
| FTDI usb drivers | FTDI chip drivers | FTDI serial drivers |
| FTDI FT232R driver | FTDI FT232R usb uart driver | FTDI FT232R uart driver |
| FTDI usb to serial drivers | FTDI drivers for Mac | FTDI Arduino drivers |
| FTDI RS232 drivers | FTDI FT232Rl drivers | FTDI VCP drivers |
| FTDI RS422 drivers | FTDI RS485 drivers | FTDI 1232 drivers |
| FTDI 1213 drivers | FTDI 1402 drivers | FTDI 4232 driver |
| FTDI driver 2.08.24 | FTDI driver 2.8.30.0 | FTDI XDS 100 driver |
Recommended Download