4 Ways to Fix HDMI Ports Not Working in Windows 10
Jun. 24, 2022 / Updated by Bessie Shaw to Windows 10
How to fix the HDMI ports not working in Window 10? Receive the no signal error when you connect your TV to a PC via the HDMI port? No worries. Here are top 3 ways to fix the HDMI connection issue.
1. Unplug and Plug In Power Cable to Fix HDMI Ports Not Working in Windows 10
All the HDMI ports stopped working in Windows 10? To fix the HDMI ports not working problem, you could try to unplug the power cable and then plug in it again first. Do the following steps:
Step 1. Disconnect all HDMI cables from the inputs.
Step 2. Unplug the power cable from TV for 10 minutes.
Step 3. Plug TV back in the power source.
Step 4. Connect the HDMI cable to your PC.
Step 5. Turn on your PC.
2. Reset Your TV to Factory Settings
You could factory reset your TV to get rid of the HDMI ports not working annoyance in Windows 10. When you perform a factory reset, all settings will revert to factory default. You could reset your TV to factory settings through the Menu button on your remote control. For the detailed steps, you could refer to the user guide of your brand TV.
3. Run Windows 10 Troubleshooter
Step 1. Right-click the Start button and click Control Panel.
Step 2. Click System and Security.
Step 3. On the top-left, type "troubleshoot" in the search box and click Troubleshooting.
Step 4. Click Hardware and Sound.
Step 5. Click Hardware and Devices and then click Next.
The Windows 10 Troubleshooter will search for any problems related to HDMI ports not working and then fix it automatically.
4. Update Graphics Driver for Windows 10
In many cases, the outdated graphics driver is the culprit of the HDMI not working glitch. To save time and frustration, it's highly recommended to use a reliable driver update utility like Driver Talent to detect your graphics driver status and then update your graphics driver to the latest version. All the drives are safe and well tested.
Click the download button below to grab Driver Talent directly. No viruses. No trojans.
Take the easy 3-step guide to update your graphics driver with Driver Talent.
Step 1. Scan Your PC
Launch Driver Talent. Click the "Scan" button to check all drivers on your PC. All your outdated, corrupt, broken or missing drivers will be listed in seconds.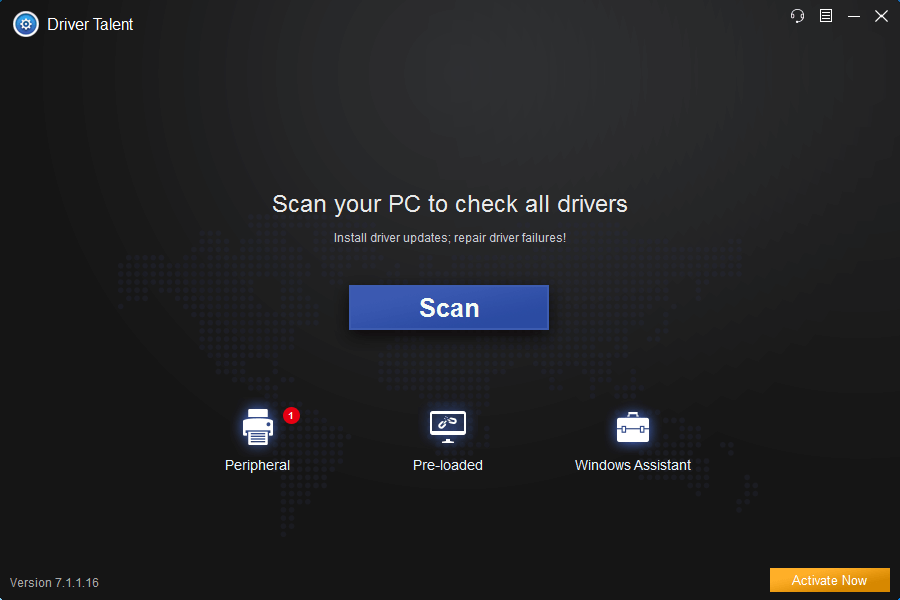 Step 2. Update Your Drivers
Click "Update" and Driver Talent will automatically download and install the latest driver. Click "Repair" to fix other faulty drivers.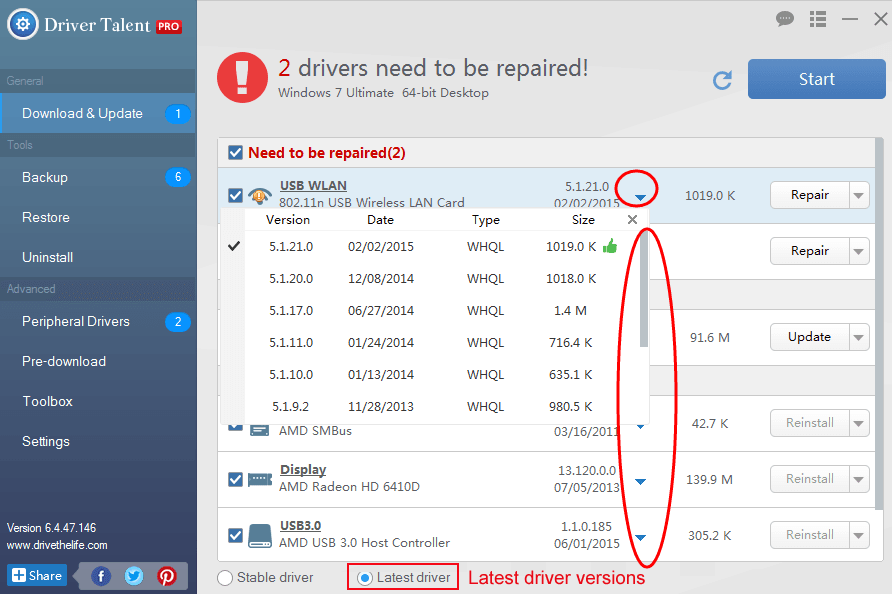 Step 3. Restart Your PC
Restart your PC to make driver changes go into effect.
Apart from the driver update, Driver Talent includes further features, such as drivers backup, drivers restore, drivers uninstall, system restore, drivers pre-download for another PC, PC Repair (no sound, no video, no Wi-Fi available, etc.), DLL files repair, hardware detection, VR support check and PC speed up, etc.
You may also like to check out:
If you have any questions or hesitations about how to fix HDMI ports not working in Windows 10, just leave comments below for assistance.
Recommended Download